'I have absolutely no regrets because if it wasn't for this learning that I've gone through, I wouldn't be here today.'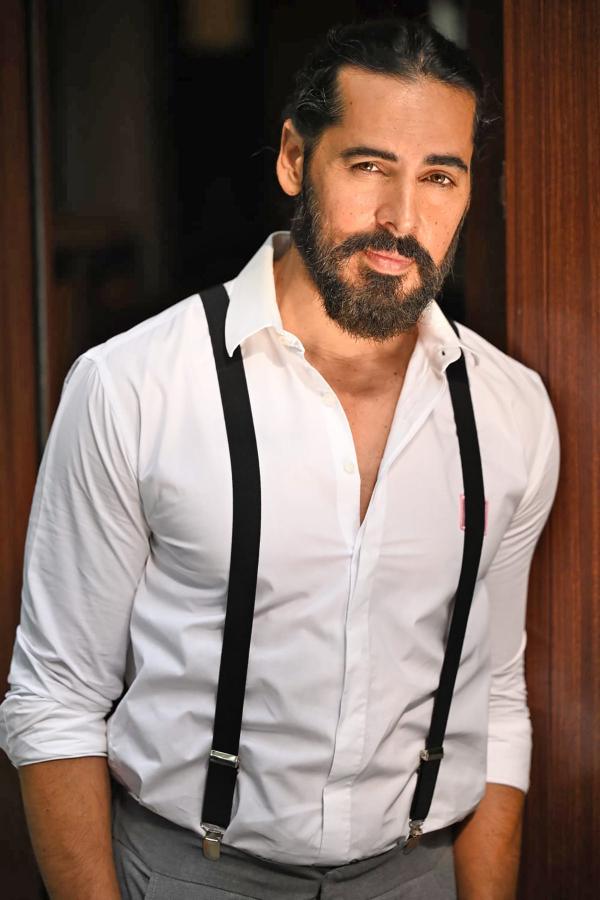 Dino Morea is enjoying this phase in his career. In just two years, he has starred in four Web series -- Mentalhood, Hostages, Tandav, The Empire -- and produced and acted in a film, Helmet.
Recently, he made his Telugu movie debut in Agent, also starring Mammootty and Akhil Akkineni.
"I was working on myself, it made me a much better and mature actor than I used to be," Dino tells Patcy N/Rediff.com.
You play the antagonist in Agent, a R&AW agent gone rogue.
I was floored by how they narrated the story to me.
It's about three agents -- one is a boss, the other agent goes against the system and the third is a new recruit.
The cat and mouse chase, the manipulation, the mind games... all that is just right for a good action film.
I couldn't say no to it.
When I realised that Surendra Reddy is a popular commercial director, and then someone like Mammootty sir and Akhil are in the film, you want to be part of it.
I thought it would be great to be launched into the Telugu film industry with a film like this.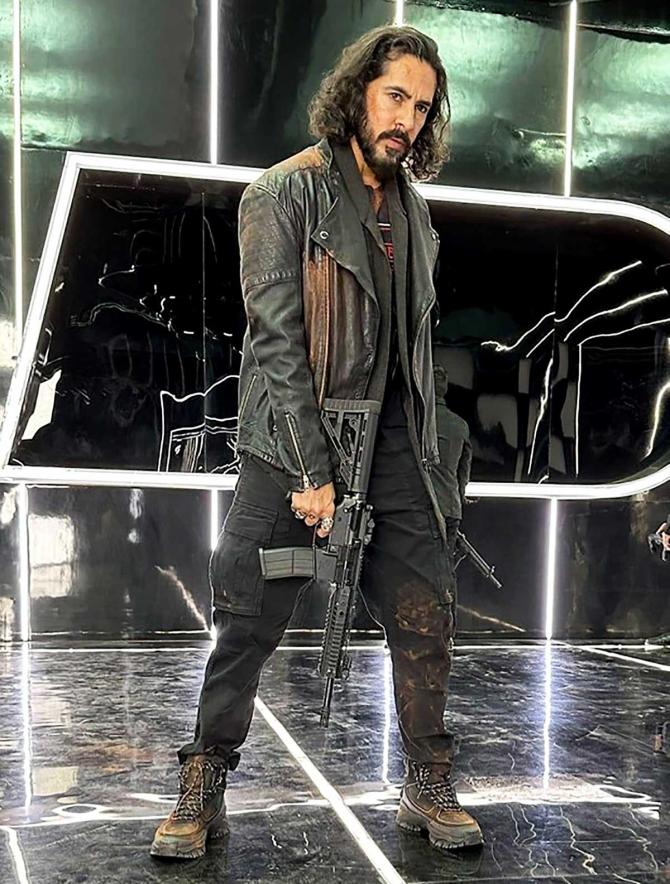 How do you prepare when you're working in a film in a language you are not familiar with?
It's tougher because you know the story, you know what you're supposed to communicate, you know the expressions... how you communicate is the only issue.
The first few days, I tried mugging my lines and totally absolutely ready on set.
But the director, who was also a story and dialogue writer, kept changing the dialogues, so it became difficult.
Then I used this other technique, which they do: Prompting.
You get prompted before every line during the scenes and you just pick up the lines and mouth them.
You know the idea of what you're saying, but you're not familiar with the words.
The diction is all over the place, but they sort that out in the dub.
I just had to work hard to make sure the lip sync was correct.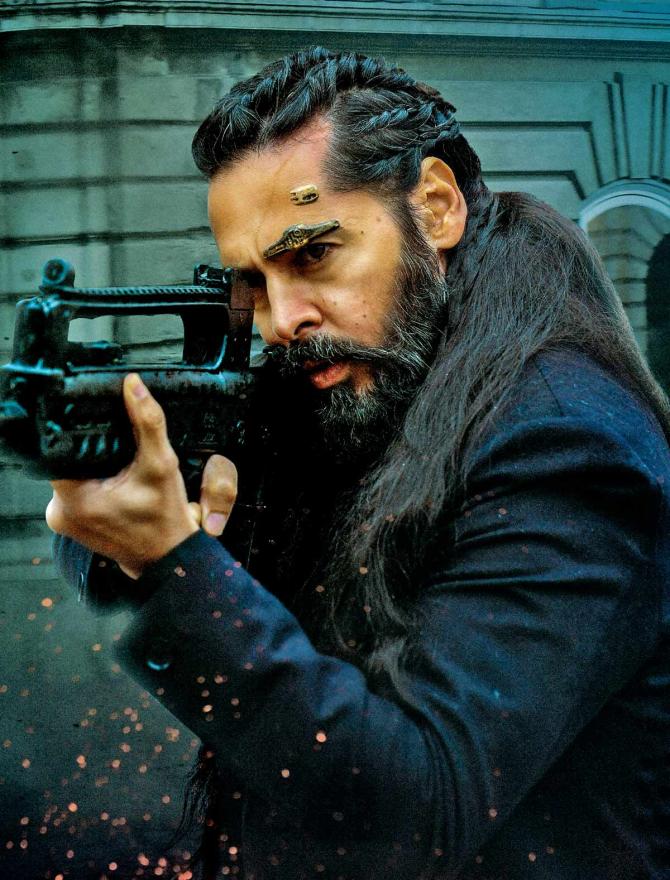 You wear prosthetic make-up.
My director (Surender Reddy) wanted to go crazy with the look.
He said, let's put metal pieces on your eye and your forehead. There's a reason for that: When you were tortured, you get scars on your face.
Then he said, let's keep changing the look. So one day, I would have these metal plates, one day, I would have long hair, one day I would have green eyes, and then brown eyes.
He felt that one day, this crazy character wants to cover his scars and one day, he wants to show them.
I said, Okay, you're the director. You tell me to jump, I say, 'How high?'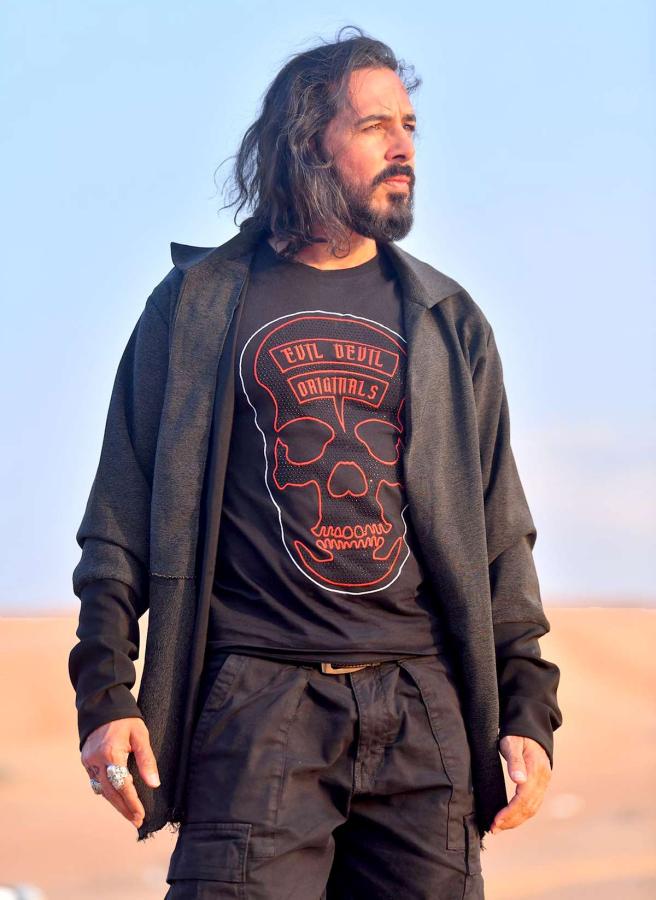 You are working with Mammootty after 23 years, since 2000's Kandukondein Kandukondein.
When I met him on the set of Agent, it was absolutely wonderful because we both remembered the scene we had shot for Kandukondein Kandukondein. He fondly remembers me and I fondly remember him too.
He is so gracious as an actor.
When I worked with him then, I was in awe with him. When I worked with him now, after 20 odd years, it's a different experience.
He's someone one should watch when he performs.
I was observing him just to watch his eyebrows move, watch his head, his hands, the little nuances... you can pick up so many things from him. It comes very naturally for him because he's done it over a million times.
When you have someone of that calibre in front of you, you want to bring your A plus game.
You worked with his son Dulquer Salmaan in Solo. How similar are they?
They are both wonderful. The few days that I shot with Dulquer, we just had laughs.
Mammootty sir has got years of experience. There's a sort of aura that he carries.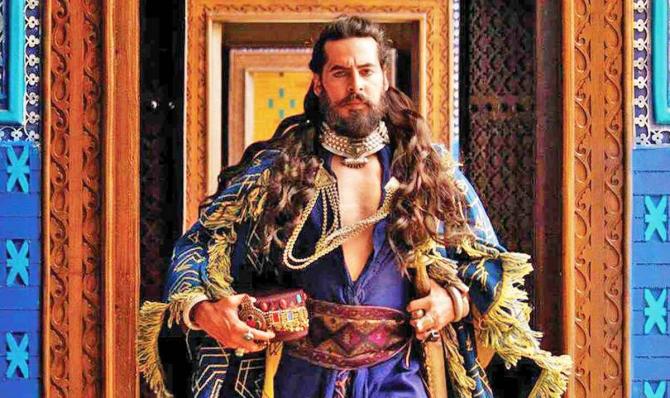 How was working with Akhil Akkineni?
He is such an brilliant and amazing kid. I shouldn't be saying 'kid' because he's very mature.
He's made such an effort on himself for this role: He transformed his body and is looking great.
We were shooting together in Oman and Budapest, so we would hang out all the time. We would go for dinners and lunches, talk about our lives.
We have become really close friends.
Do you think with the advent of OTT, you have got better roles?
Fantastic! It's freaking amazing!
I've obviously gotten much, much, better.
I was working on myself, it made me a much better and mature actor than I used to be. I see the difference.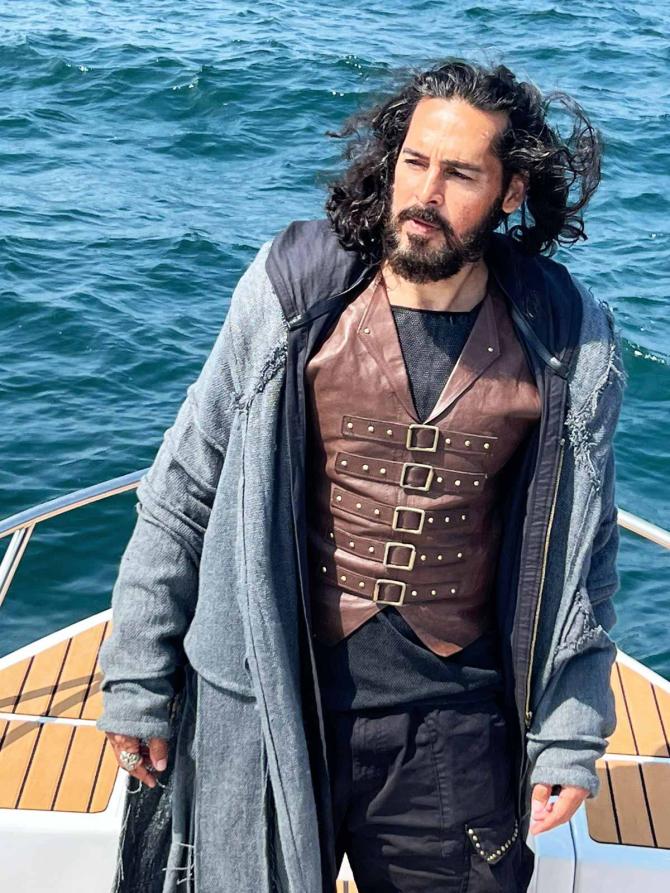 Are you happy the way your career has shaped up? Any regrets?
I have absolutely no regrets because if it wasn't for this learning that I've gone through, I wouldn't be here today.
I'm happy, but I want so much more in my career.
There's lots more to be accomplished in the kind of movies and shows I want to do.
I want to do more action.
I want to do bigger and better films.
People call Salman Khan an eternal bachelor. What about you? Don't you want to marry?
I do believe in the institution of marriage.
I want to get married, I do.
If you know anyone who wants to marry me, let me know.