Looking back at Deven Verma's brilliant movies.
The most difficult character in comedy is that of the fool, and he must be no simpleton that plays the part, said Spanish writer Miguel de Cervantes.
With his poker-faced wit and effortless timing, Deven Verma played a funnyman to perfection.
At the same time, he understood the language of comedy and its changing requirements so well that he could shift his energy levels accordingly.
Holding back or hamming it up, Verma could do it all. But before he discovered his forte, the Pune-based actor made his debut in Yash Chopra's Dharmaputra co-starring Mala Sinha and Shashi Kapoor.
After doing a spate of secondary characters, Verma gained popularity as a comedian through films like Gumraah, Buddha Mil Gaya, Kora Kagaz, Chor Ka Ghar Chor, Angoor and Andaz Apna Apna over the next decades. Unfortunately, his turn as producer of the spy thriller Yakeen and attempt at direction with films like Nadaan and Besharam did not quite take off.
The veteran of over 100 films passed away at the age of 78.
Here's a look at some of his most memorable works.
Gol Maal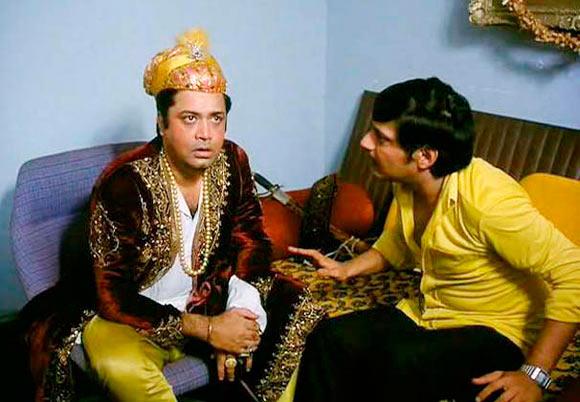 Deven Verma and Amol Plekar in Gol Maal
In Hrishikesh Mukerjee's comic classic Gol Maal, a piquant Verma plays himself and a friend of Amol Palekar who comes up with both the plan and props to hoodwink the latter's uptight boss.
Devar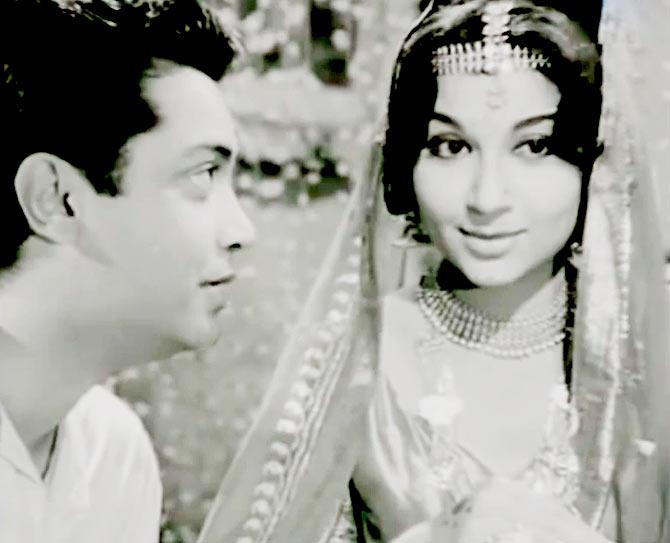 Deven Verma and Sharmila Tagore in Devar
Based on Tara Shankar Bandopadhyay's novella, Naa, Devar stars Deven Varma in a grey avatar as Dharmendra's sly cousin who deceives him to marry the woman he loves.
His performance hits all the fiendish notes but what we really notice is just how incredibly handsome the man looks. Pity he never graduated to leading man roles.
Anupama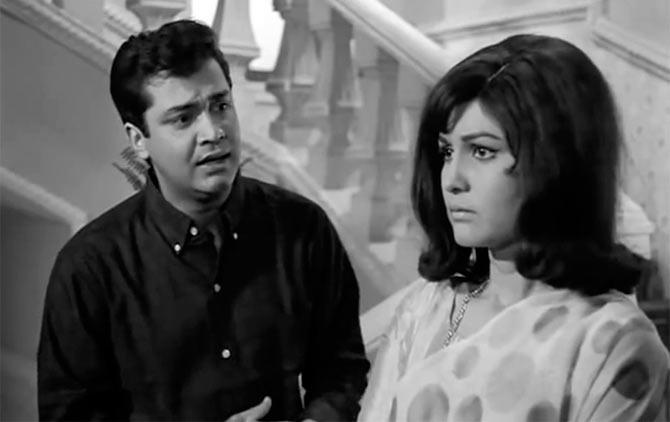 Deven Verma and Shahshikala in Anupama
A far cry from his bombastic outings in later years, Deven Varma underplays his supporting but significant character as Dharmendra's supportive pal in the sensitive Anupama.
Khamoshi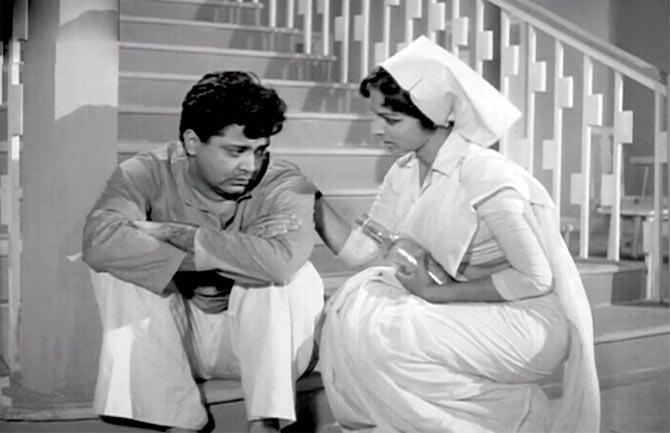 Deven Verma and Waheeda Rehman in Khamoshi
Verma's vulnerability shines through as Patient Number 22 in the romantic melodrama Khamoshi where he plays one of the mentally disturbed occupants of nurse-in-charge Waheeda Rehman's ward.
Chori Mera Kaam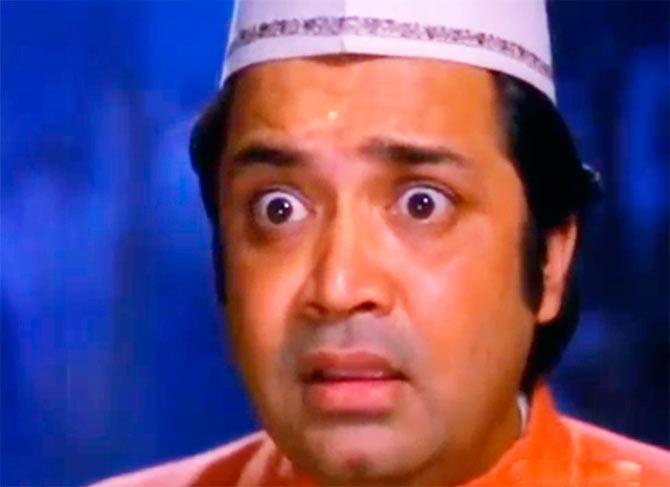 Deven Verma in Chori Mera Kaam
According to Verma, his portrayal of a publisher conned by Shashi Kapoor and Zeenat Aman in Chori Mera Kaam provided the much-needed breakthrough for his career. It also won him a Filmfare trophy for Best Comedian.
Chor Ke Ghar Chor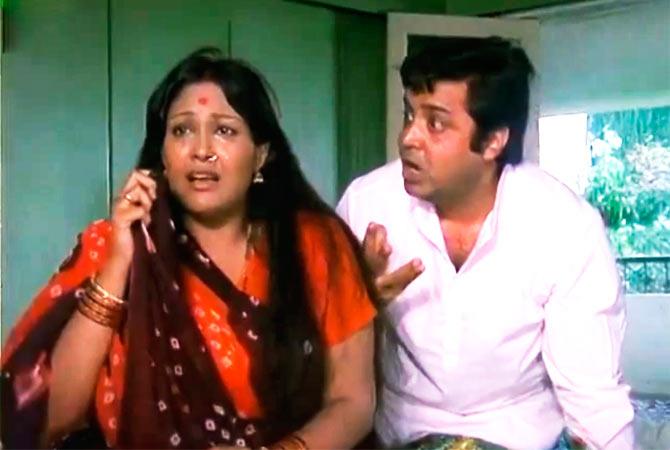 Deven Verma and Preeti Ganguly in Chor Ke Ghar Chor
The word 'Chor' worked its magic for Verma yet again. This time in the crime caper Chor Ke Ghar Chor where he plays a bumbling Gujarati merchant married to his real-life sister-in-law Preeti Ganguly.
Angoor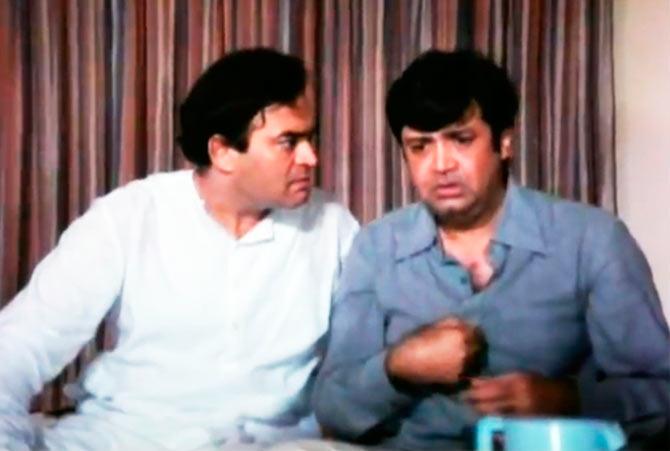 Sanjeev Kumar and Deven Verma in Angoor
In Gulzar's Comedy of Errors, two sides of Deven Verma hilariously compliment two sides of Sanjeev Kumar to brilliantly complicate the lookalike jumble that is Angoor.
Khatta Meetha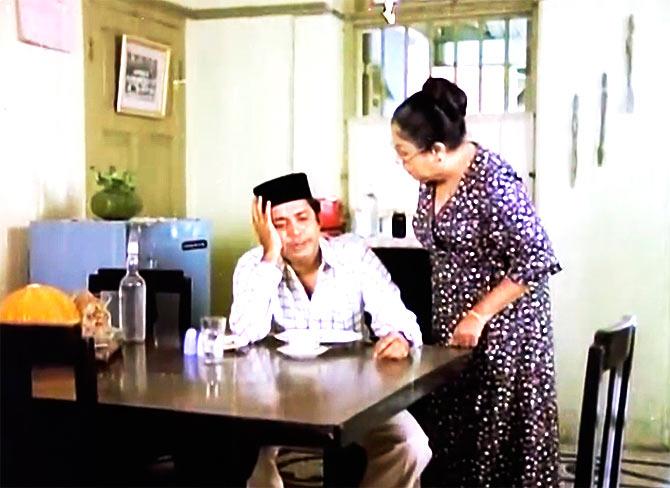 Deven Verma and Piloo J Wadia in Khatta Meetha
Who can forget the sight of mommy's boy Verma whining to the tune of Mummy Oh Mummy Tu Kab Saas Banegi in Basu Chatterjee's quirky Parsi family drama, Khatta Meetha?
Besharam


Deven Verma double role in Besharam
Reminiscent of Kishore Kumar's triple avatar in black and white classic, Half Ticket, Verma plays all three -- father, mother and son to amusing results in the Amitabh Bachchan entertainer Besharam. The film was both produced and directed by Verma.
Andaz Apna Apna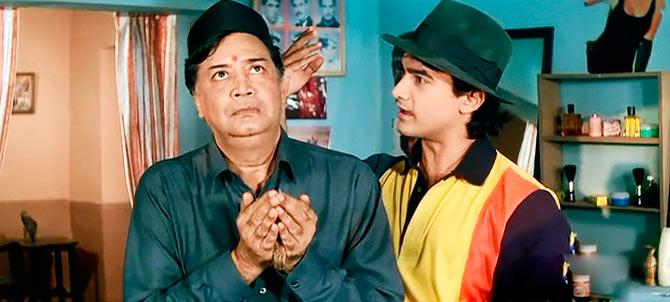 Deven Verma and Aamir Khan in Andaz Apna Apna
Even though he appears in only the first few reels of Andaz Apna Apna, Verma as Aamir Khan's exasperated barber baap, his scenes are terrifically comical.
Dil To Pagal Hai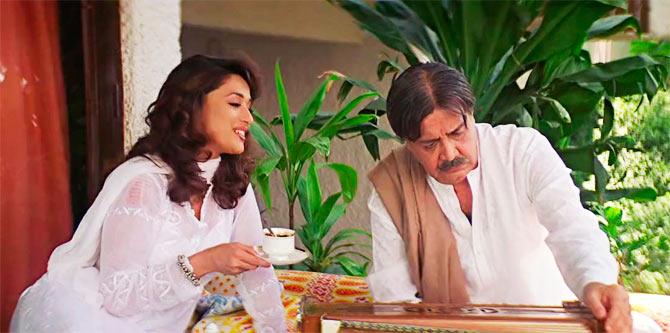 Madhuri Dixit and Deven Verma in Dil Toh Pagal Hai
Where most actors would go overboard, Verma's innate amiability makes it easy for the viewer to indulge him. Like in Yash Chopra's Dil To Pagal Hai, where he plays a tedious old timer, a wannabe Saigal trying to convince everyone about his untapped potential at classical singing.