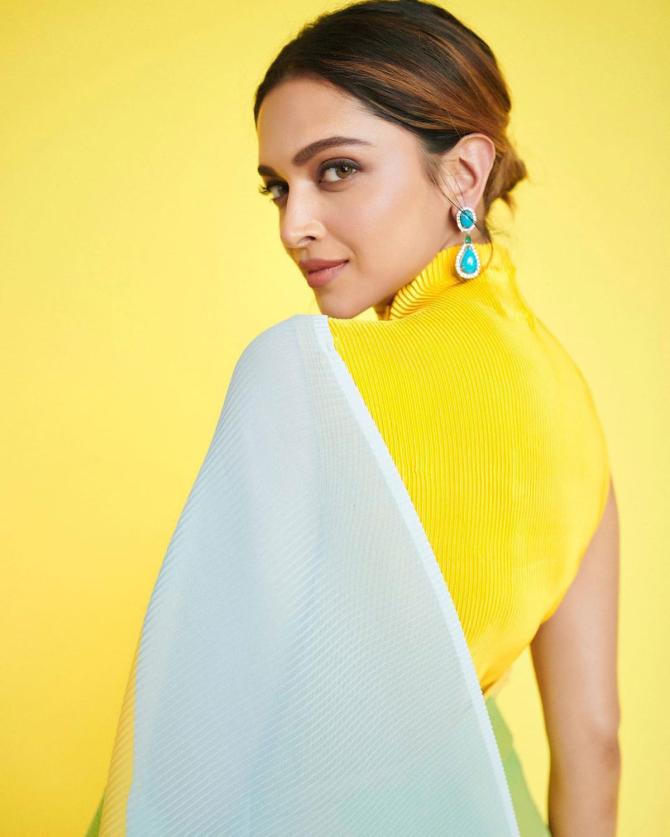 Deepika Padukone loves doing her own stunts.
Very early in her career, she got to do martial arts in her film with Akshay Kumar, Chandni Chowk To China.
"There were some scenes that we thought to be too dangerous, but she insisted on doing away with the body double and the wirings," Director Nikkhil Advani recalls in a chat with Subhash K Jha.
"She's very athletic, it runs in her family. Then there was Akshay Kumar to inspire her. Akshay had done so much on-screen action, but it was a novel experience for Deepika. And she sailed through! She worked really hard to get the posture and power in the action scenes."
But nothing in Chandni Chowk To China compared with what she did in the Rajinikanth release Kochadaiyaan. A 10-minute stunt in Kochadaiyaan, featuring Deepika, was choreographed by Peter Hein, who did Rajinikanth's stunts in Robot.
Since then, Deepika has been pining to show her athletic skills on screen again.
She gets another chance in Siddharth Anand's Pathan, where she disposes of all body doubles and plunges into her own stunts. Shah Rukh Khan is also doing some risky action in it.
The actress once said, "I come from a family where sports is a given. My sister is a professional golf player. We are a very outdoor types. Doing my own stunts on screen is a dream situation for me."