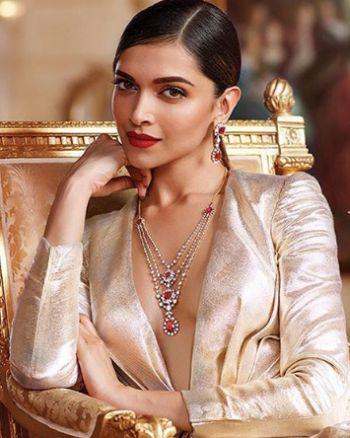 The top posts on social media from your favourite Bollywood celebrities: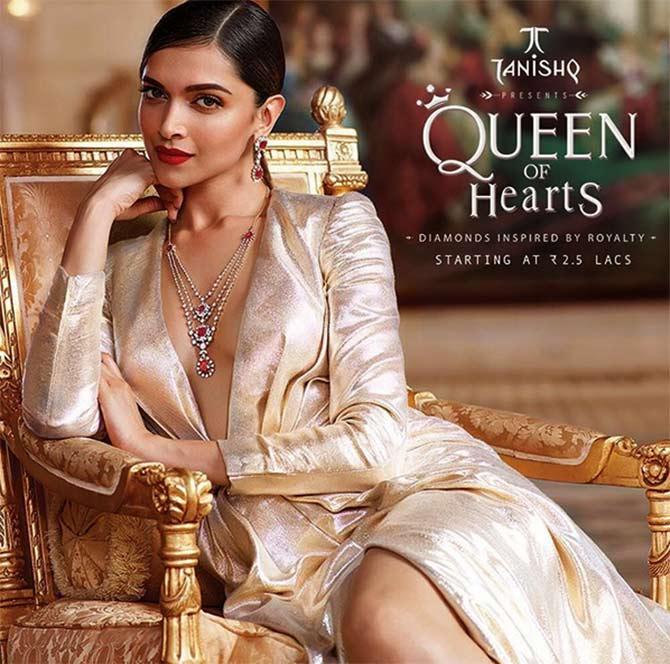 Deepika Padukone, who wrapped up shooting for her first Hollywood film xXx: The Return of Xander Cage, recently did a photoshoot for jewelry brand Tanishq and her pictures have been a talking point since.
The actress shared a picture from the shoot on Instagram, above, and wrote, 'A #QueenOfHearts doesn't walk alone; she walks along with the people who make her who she is.'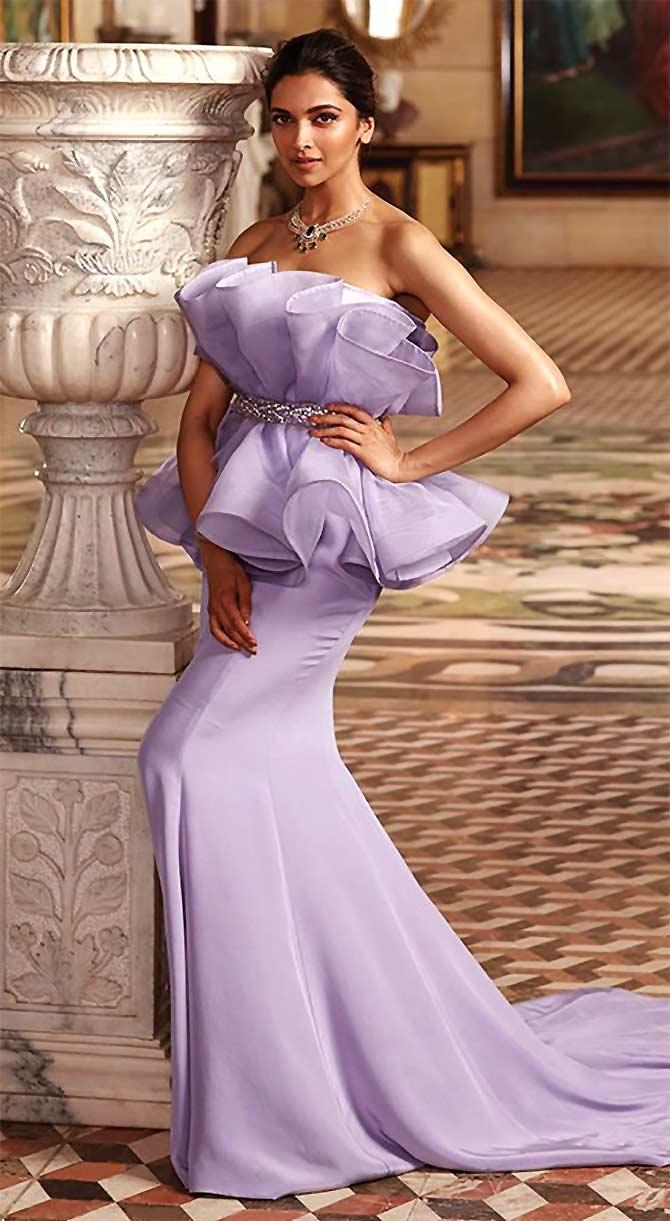 The official Twitter page of Tanishq also shared a picture and captioned it, 'For the woman who is the epitome of grace and refinement. #QueenOfHearts.'
***
Sonam, Mallika attend Paris Fashion Week
Sonam Kapoor made an appearance at the star-studded Ralph & Russo show at the Haute Couture Fashion Week in Paris.
She took to Instagram to share a picture, above, and captioned it, '#MOMENT @ralphandrusso MUA @namratasoni STYLIST @rheakapoor.'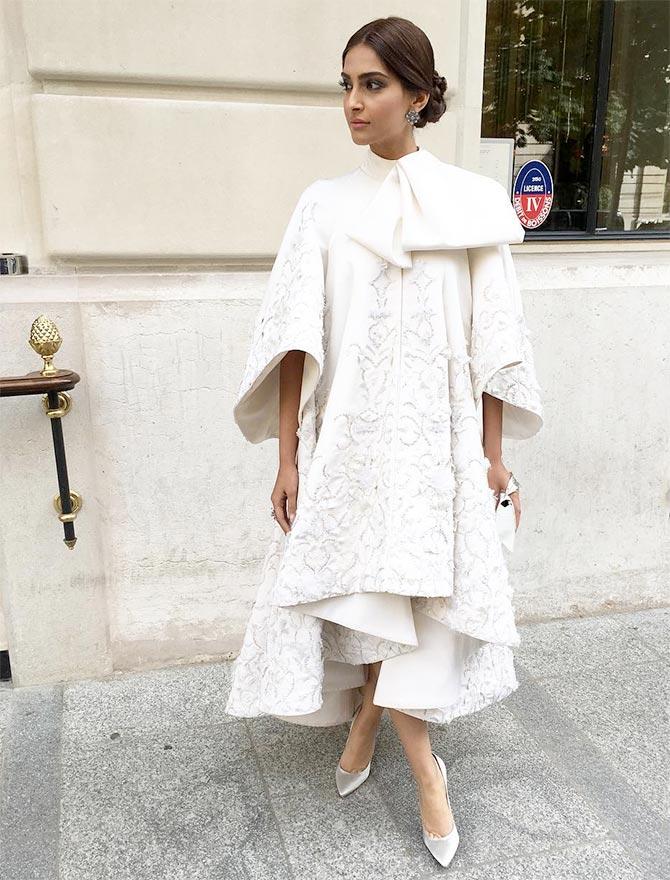 Her hair stylist Namrata Soni added: '@sonamkapoor in @ralphandrusso so chic, effortless.'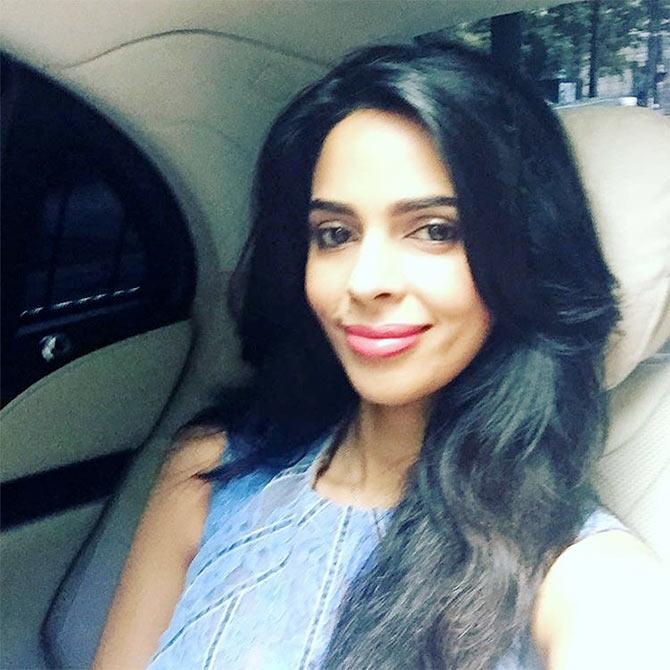 Meanwhile, Mallika Sherawat attended the Georges Hobeika Autumn/Winter 2016 show.
'On my way to @georgeshobeika fashion show,' Mallika wrote with this picture.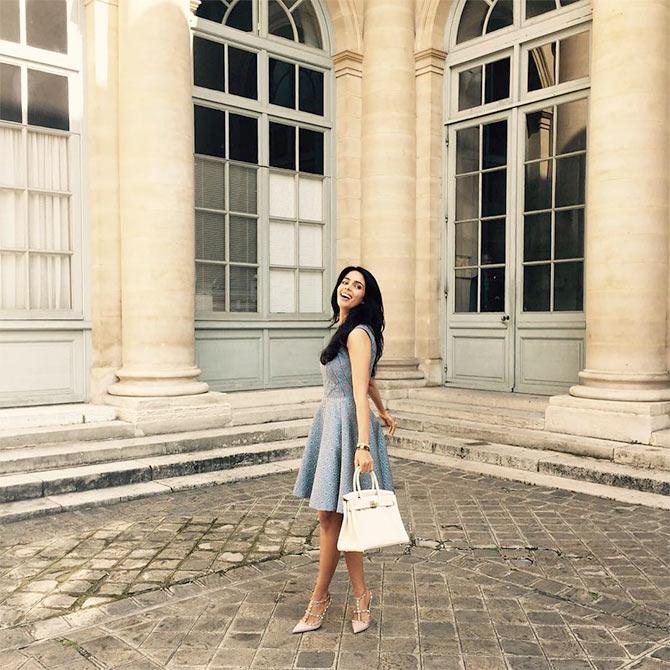 'Thank you @georgeshobeika for the gorgeous dress, I feel like a princess :)#parisfashionweek #hermesbirkin #fashion,' she added.
***
Sonakshi Sinha shoots for Noor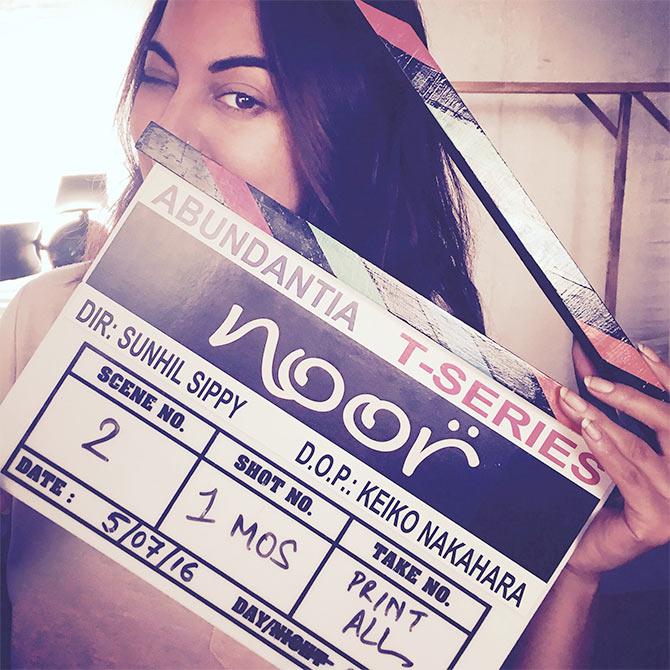 After launching the trailer of Akira, Sonakshi Sinha has started shooting for her next film, Noor.
'And my #Noor journey begins… Here's to new beginnings & exciting times ahead!' Sonakshi tweeted.
Directed by Sunhil Sippy, the film is based on the book Karachi, You're Killing Me.
It will mark the Bollywood debut of stand-up comedian Kanan Gill.
***
Iranian filmmaker Abbas Kiarostami passes away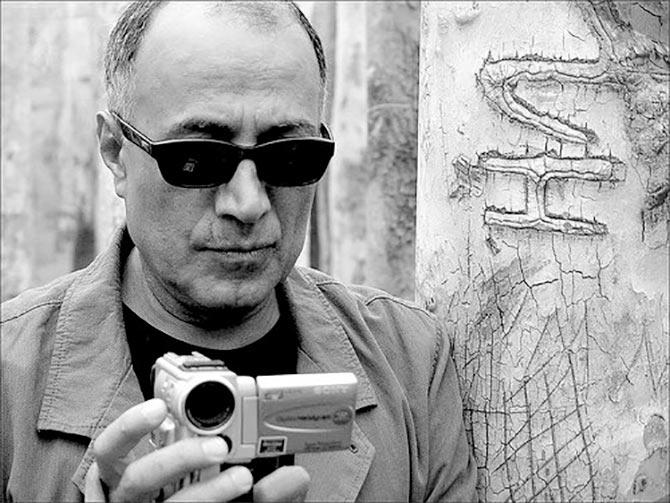 Award-winning Iranian film director Abbas Kiarostami passed away in Paris and several Bollywood celebrities took to Twitter to pay tribute:
Madhur Bhandarkar: 'The world of Cinema has lost a true Cinematic genius Iranian filmmaker Abbas Kiarostami. RIP.'
Mira Nair: 'Rest in peace and beauty and complexity you brought to the world with your unforgettable cinema, Abbas kiarostami.'
Nandita Das: 'Deeply saddened to know that Abbas Kiarostami passed away. We have lost a great filmmaker and a wonderful human being. I was fortunate to have met him a few times. And the longest was when we were together in the jury at the Marrakech Film Festival.'
Rahul Bose: 'One of the greats of our time. #AbbasKiarostami'
Hansal Mehta: 'Abbas Kiraostami leaves before the end of a blood soaked Ramzan. RIP master.'
***
Priyanka Chopra catches up with Arpita Khan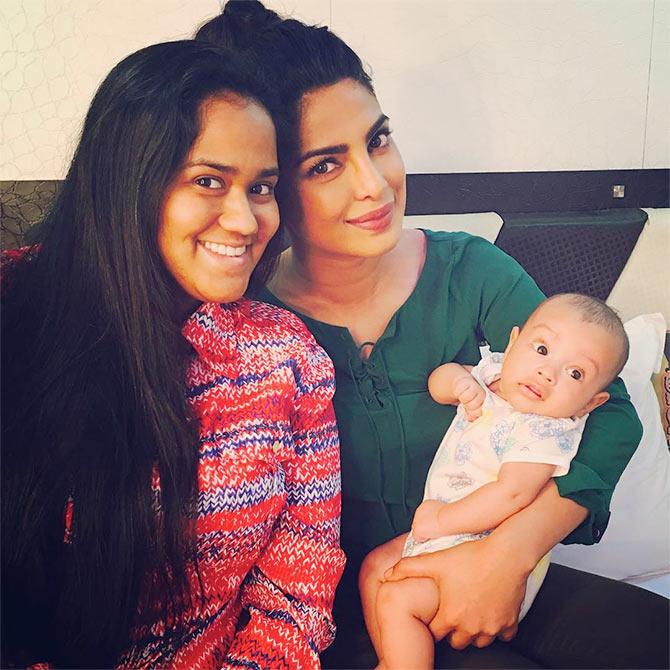 Priyanka Chopra recently caught up with Salman Khan's sister Arpita Khan Sharma.
She shared a picture of them together and wrote: 'Was lovely to meet u and Ahil yest @arpitakhansharma .. He's too.'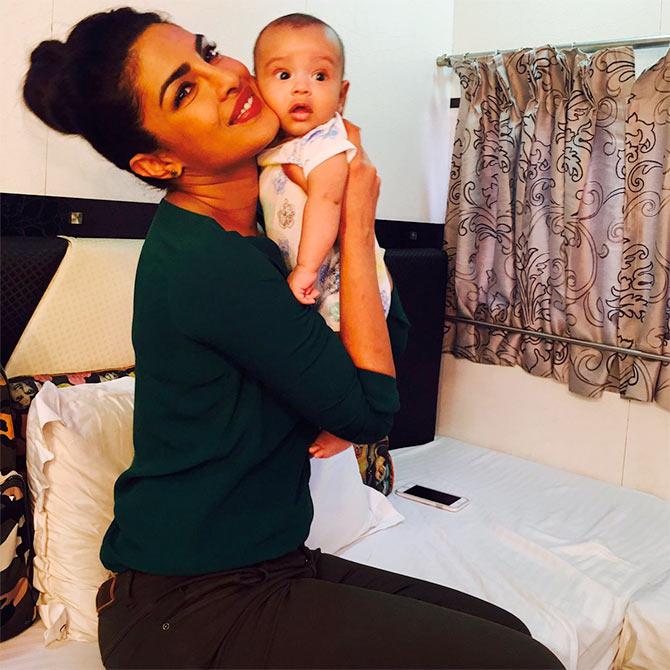 Arpita tweeted back saying, 'It's always a pleasure meeting you @priyankachopra. That he is. See you soon in Nyc .. Shine on like you always do.'
***
Sunny Leone turns singer!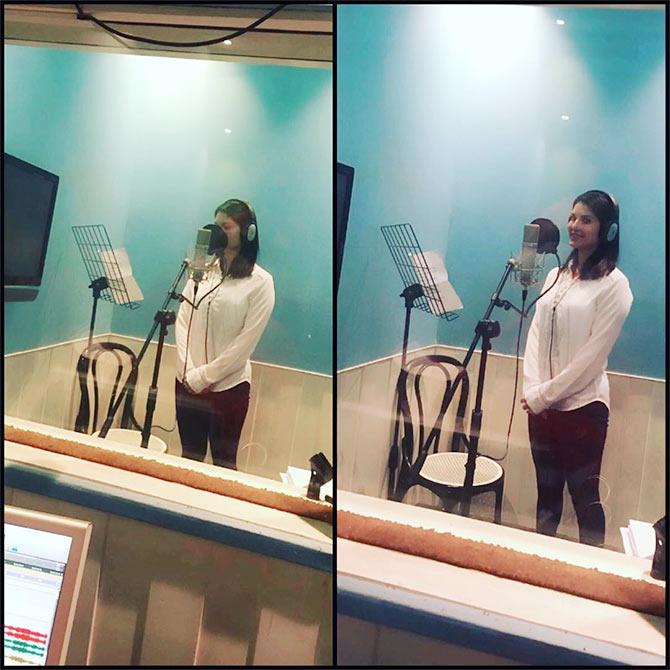 Sunny Leone is all set to make her debut as a singer.
'Went head on w/one of my biggest fears-singing out loud!Spent the month rehearsing!Hope u like it!!' she wrote with pictures of herself.
***
Soha Ali Khan goes to Croatia!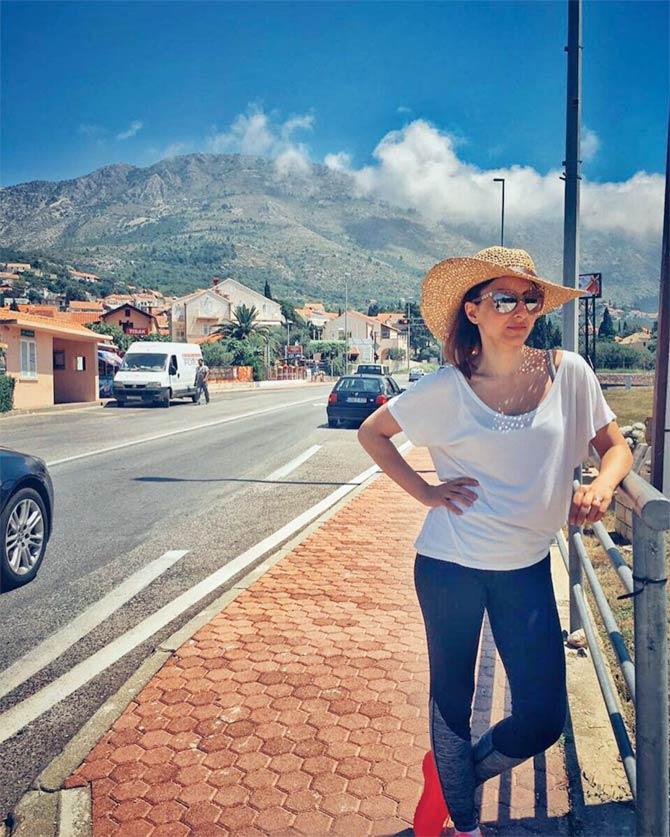 Soha Ali Khan is enjoying her time off with husband Kunal Khemu in Croatia.
'"Bok" or Hello from Dubrovonik, Croatia,' Soha wrote on Instagram.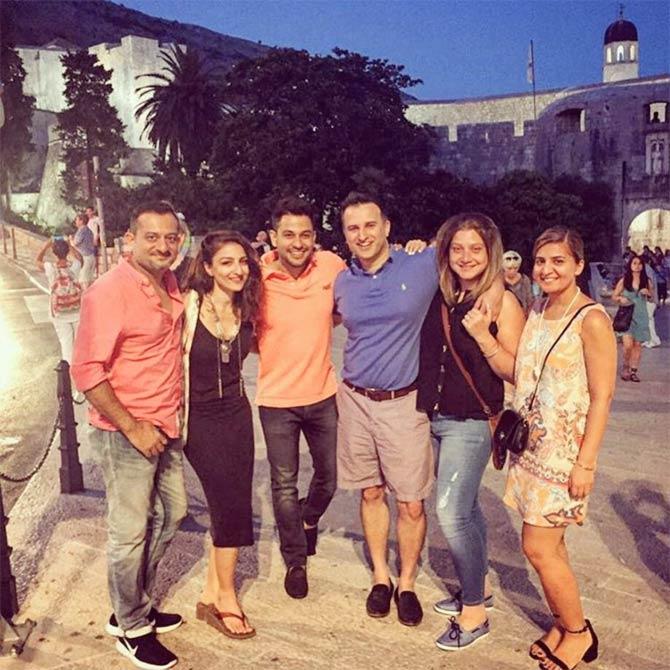 'Walled City #dubrovnikoldtown,' she wrote with another picture.
***
First look: Emraan Hashmi in Raaz Reboot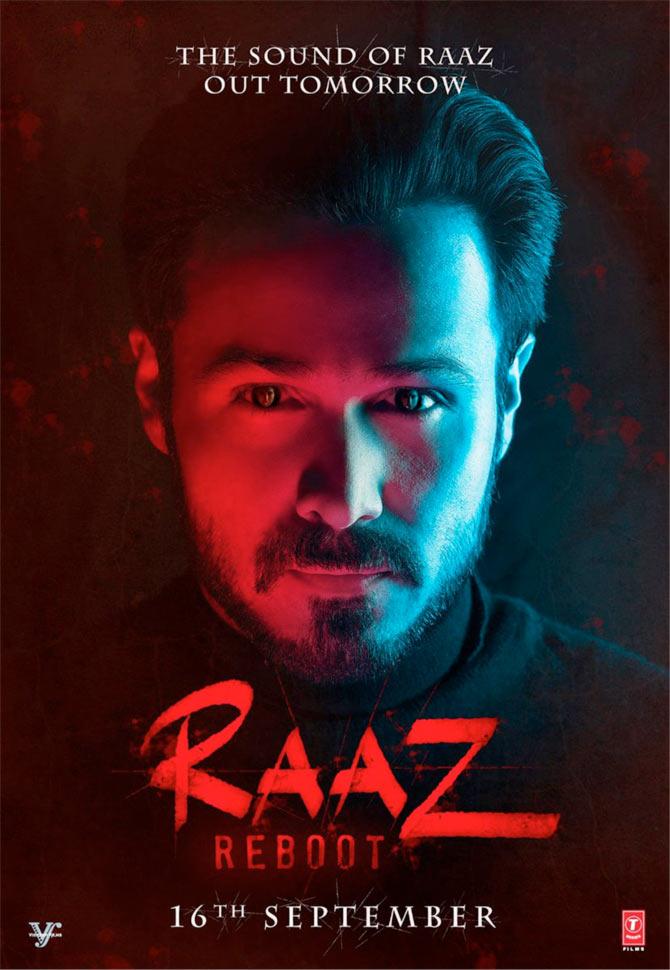 Filmmaker Vikram Bhatt took to Twitter to reveal the first poster of his upcoming horror film Raaz Reboot.
'First of the three #RaazReboot posters The run up to 16th Sept starts today! Let the show begin!! @emraanhashmi,' Vikram tweeted.
The film stars Emraan Hashmi and Kriti Kharbanda.
***
Kunal Kapoor at a family wedding!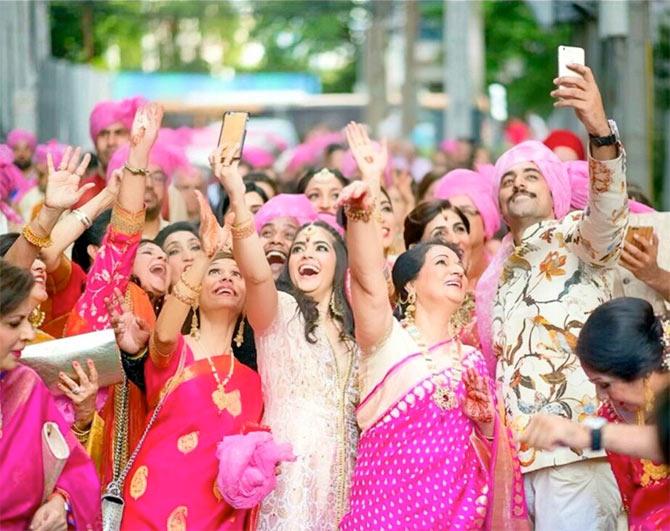 Kunal Kapoor, who recently attended his nephew's wedding, shared a picture on Twitter.
'The big fat punjabi wedding selfies #baarat,' Kunal tweeted.