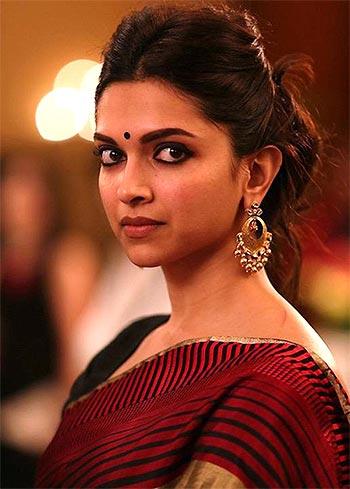 Gorgeous gals take to the road.
Road trips take all sorts of turns in the movies.
Sometimes they bring with them horror stories, while other times, they're quite adventurous.
Amitabh Bachchan, Deepika Padukone and Irrfan go on a road trip in their upcoming film Piku, and from what we see in the trailer, it's not always fun.
We look back at road movies, and the leading ladies who made them worth a watch.
Deepika Padukone, Piku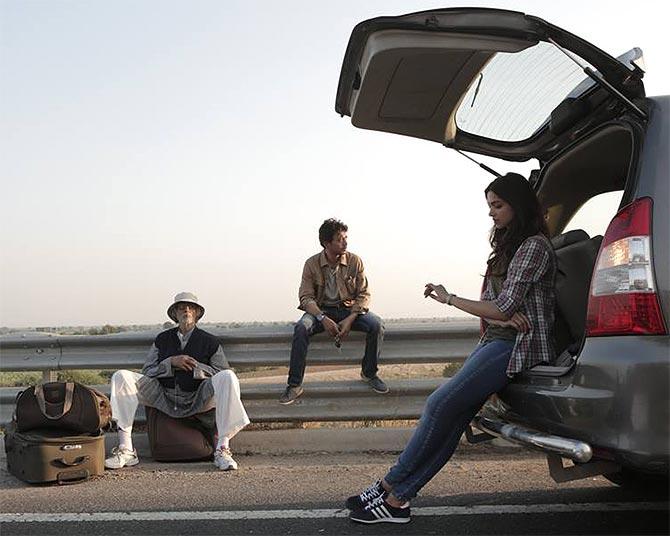 Image: Amitabh Bachchan, Irrfan Khan and Deepika Padukone in Piku
The trailer of Shoojit Sircar's Piku has us believe that a willful Deepika Padukone shall successfully juggle her potty-paranoid daddy and exasperated driver through an eventful road trip from Delhi to Kolkata.


Anushka Sharma, NH10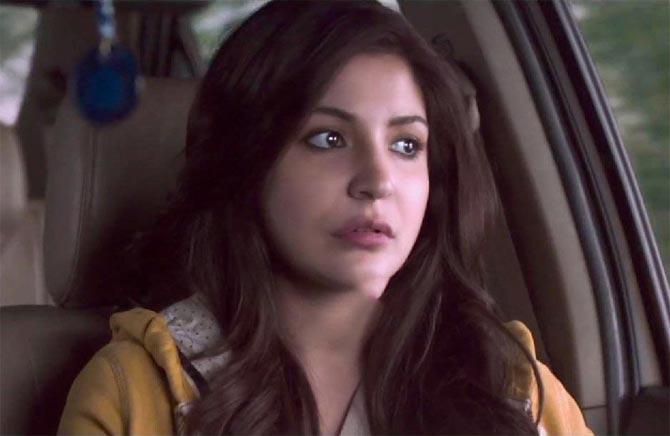 Image: Anushka Sharma in NH10
In a road trip gone awfully wrong, Anushka Sharma's character and her husband (Neil Bhoopalam) find themselves trapped in a nightmarish situation where she's her only chance of survival.
Sharma gives as good as she gets in a bid to get the better of the hoodlums chasing her in the middle of a dark, deadly, deserted night.


Alia Bhatt, Highway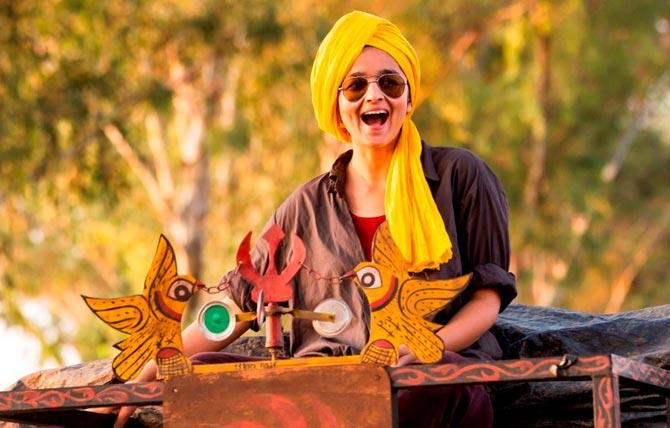 Image: Alia Bhatt in Highway
Alia Bhatt plays a young bride-to-be kidnapped by a bunch of ruffians, traversing along a very scenic route of Northern Indian, setting the stage for an unlikely coming-of-age story.
What renders Highway unique is she prefers the company of her hostile captor (Randeep Hooda) to a family responsible for a childhood of sexual abuse.


Deepika Padukone, Finding Fanny
Image: Deepika Padukone in Finding Fanny
Finding Fanny is about a sleepy town's motley bunch whose story unfolds after they drive off in a beaten down Dodge Kingsway in pursuit of their old pal's estranged sweetheart.
Deepika's deadpan widow is the most self-assured of the bunch -- the others are Pankaj Kapur, Dimple Kapadia, Naseeruddin Shah and Arjun Kapoor -- and aids their individual discoveries as well as her own to pleasant conclusions.


Kareena Kapoor, Jab We Met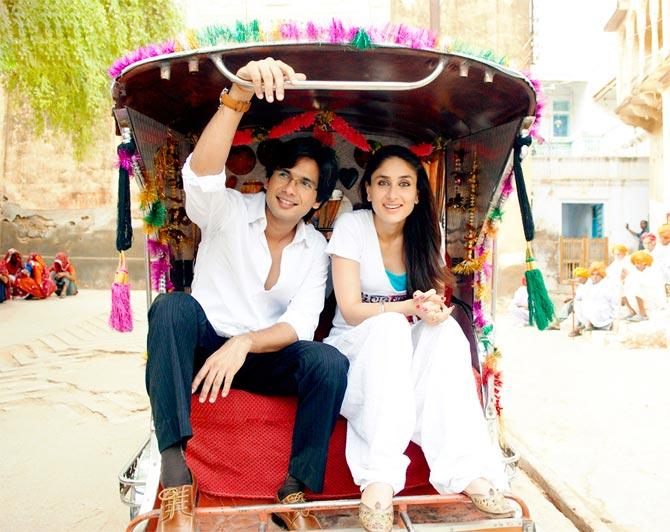 Image: Shahid Kapoor and Kareena Kapoor in Jab We Met
Kareena Kapoor's restless, chatty soul in Jab We Met is all about following her impulsive heart. And it finds a perfect foil in Shahid Kapoor's shy, soft-spoken personality who assists her in an elaborate elopement to marry a Mr Wrong.
The journey from Ratlam (Madhya Pradesh) to Bhatinda (Punjab) is so eventful that at one point, Kareena's Geet gets stressed, and prays, 'Boring bana do ji ab is raat ko please (Please make this night boring).'
Priyanka Chopra, Anjaana Anjaani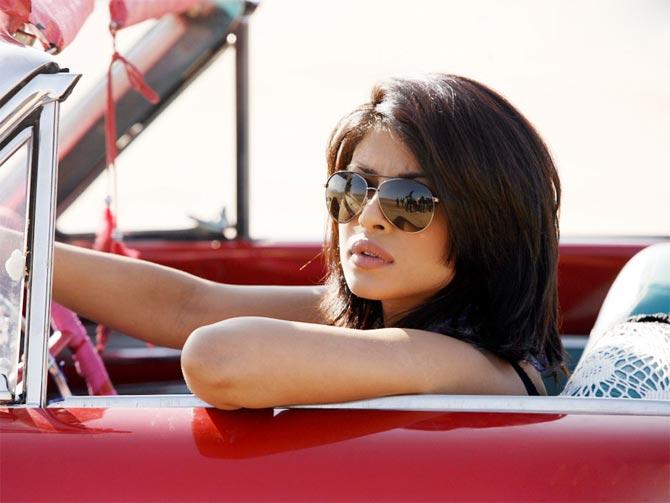 Image: Priyanka Chopra in Anjaana Anjaani
In this birdbrained romance, a heartbroken Priyanka Chopra makes a pact with a broke Ranbir Kapoor to commit suicide on New Year's Eve.
Since that's still a couple of weeks away, they decide to take a road trip to Las Vegas in her red Cadillac named Blush.
To their 'disappointment', they fall in love.


Konkona Sen Sharma, Mr and Mrs Iyer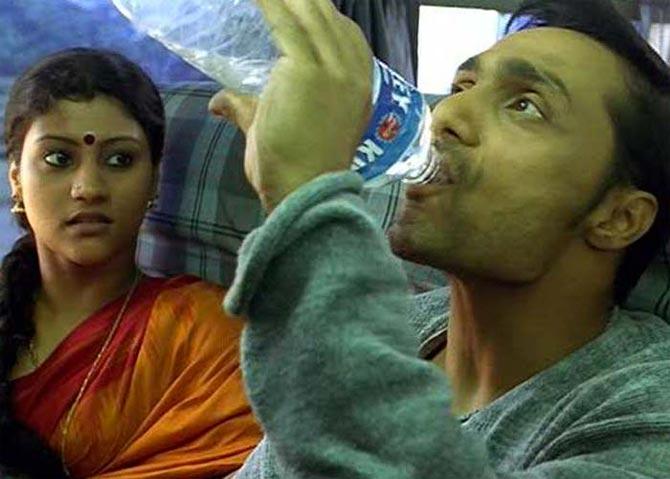 Image: Konkona Sen Sharma and Rahul Bose in Mr and Mrs Iyer
Laced in Konkona Sen Sharma's delicate performance, Mr and Mrs Iyer takes a look at unlikely bonds formed under extraordinary circumstances.
Amidst the backdrop of communal violence, the actress plays a married Hindu woman traveling with her baby son in a bus and how her interaction with a helpful Muslim co-passenger modifies her beliefs and prejudices.


Lara Dutta, Chalo Dilli
Image: Lara Dutta and Vinay Pathak Chalo Dilli
In this remake of Hollywood comedy, Due Date, Lara Dutta's uppity, urban-bred banker gets a much-needed reality check and crash course on rural India after she misses her flight and is forced to seek assistance from Vinay Pathak's rude bumpkin.
Enroute, she becomes appreciative of her privileged existence and a tad more down-to-earth.


Urmila Matondkar, Daud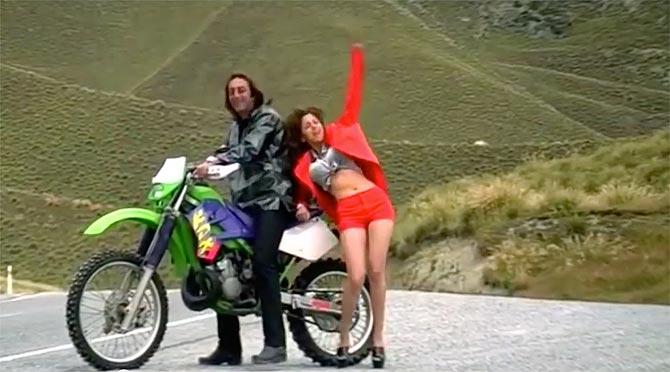 Image: Sanjay Dutt and Urmila Matondkar in Daud
She may look straight out of a pinup but Urmila Matondkar's cunning cookie in Daud is not to be messed with.
The stunner and her hunky accomplice Sanjay Dutt engage in an on-the-run adventure, hoodwinking cops and crooks with a bag of stolen goods far more explosive than their combined chemistry.


Pooja Bhatt, Dil Hai Ki Manta Nahin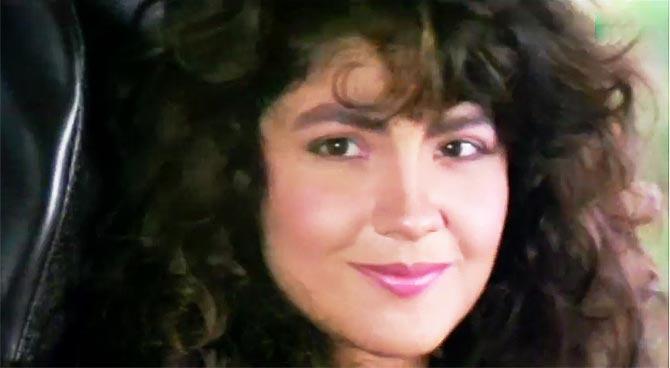 Image: Pooja Bhatt in Dil Hai Ki Manta Nahin
She (Pooja Bhatt) starts off as a rich, runaway brat wanting to marry her gold-digger beau against daddy's wishes. She bumps into a cute but idiosyncratic journalist (Aamir Khan) on the bus who offers to help her out.
Together, they see through a series of crazy adventures and Pooja Bhatt goes from wild to wise in the ultimate road romance, Dil Hai Ki Manta Nahin.