Ramya Krishnan will again play the Rajmata of Mahishmati.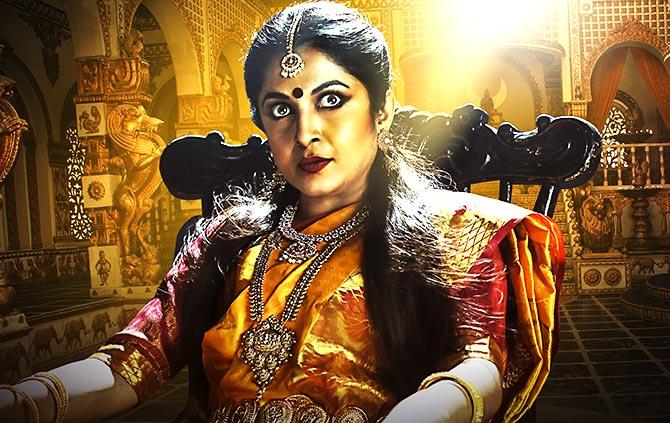 It is raining Sivagamis!
First came the announcement that Netflix will produce a new series, Baahubali: Before The Beginning, that will explore Sivagami's journey in a prequel to S S Rajamouli's two-part blockbuster.
Baahubali: Before The Beginning is based on Anand Neelakantan's book, The Rise of Sivagami.
Season One of Baahubali: Before The Beginning will capture Sivagami's journey from rebellious and vengeful girl to wise and unequalled queen.
Now comes the news that Ramya Krishnan -- whose performance as Sivagami in the Baahubali movies was much applauded -- will play the part again in Rani Sivagami, which will be released simultaneously in Telugu, Tamil, Malayalam, Kannada and Hindi.
Intriguingly, Rani Sivagami -- which will be directed by Madhu Minakanagurki -- begins in the 9th century and extends up to the 21st century.