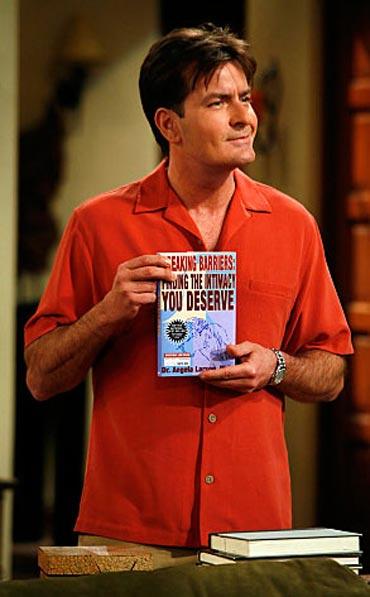 Looks like Charlie Sheen is close to settling his $100 million legal dispute with Warner Bros over his firing from the hit sitcom Two and a Half Men. A person familiar with the talks has revealed that the studio is wrapping up a deal to end the litigation.

According to The Los Angeles Times, Sheen is expected to receive about $25 million from the Hollywood studio. The figure represents Sheen's participation

in profits from the show.

But a spokesman for Warner Bros denied there is a settlement and declined to comment further.

The agreement would end the bitter fight, which erupted when Sheen was fired in March.

It roots stem back from January, when Warner Bros shut down production of the show so Sheen could seek treatment for substance abuse issues.

When they refused to start the show again after Sheen declared himself ready to return he blasted Warner Bros and the show's creator Chuck Lorre.