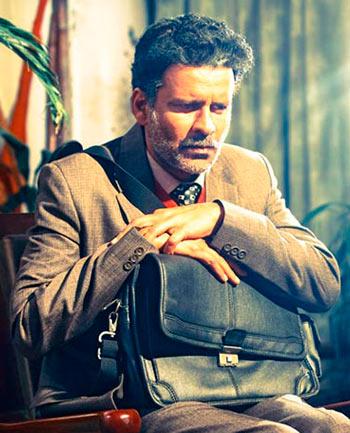 Hansal Mehta, who did not want to make any cuts in his brilliant film Aligarh, has now agreed to the cuts recommended by the Censor Board Of Film Certification (CBFC), rather than fighting it out with the Tribunal.
Says a source, "There was no time for Hansal and his producer Eros to wait for the Tribunal to view and clear the film. Instead, Hansal has agreed to take the cuts recommended by the CBFC."
"These include shots of Manoj Bajpayee dozing off while court proceedings are on. This, according to the CBFC, amounted to contempt of court."
Earlier, Hansal had decided to not accept a single cut, calling the censorial recommendations 'anti-democratic.'
Says Hansal Mehta, "I had no time to fight out the cuts before the release. I withdrew the film from the Tribunal and went back to the Examining Committee."
"I've accepted the cuts that they had initially recommended and which I had rejected."
"Now I realise those cuts are nominal and don't affect the flow of my film at all. I am grateful the CBFC co-operated with me and cleared the film in time for its release this Friday."
The film has now been passed with cuts for adult viewing.