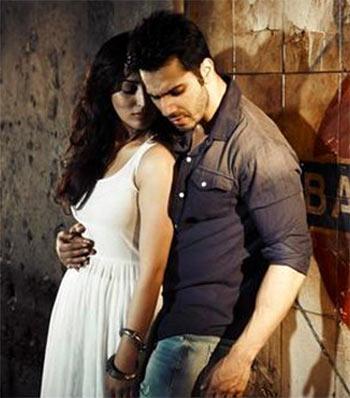 The very violent Badlapur, which tells the tale of a man getting even with his wife's killer, has been cleared without any visual cuts.
But the Censor Board has axed some abusive words in the film.
"While the violent visual content of Badlapur has been given a go-ahead by the CBFC (Central Bard of Film Certification), they have objected to three abusive words. They have now been deleted," says a source.
The 'F' word, that appears twice, has been replaced by 'hell' in the first instance and muted out in the second.
The Hindi 'C' word has been replaced by 'yeda.'
Director Sriram Raghavan seems fine with the cuts.
"The language goes with the characters' state of mind. These are not your average dinner-table conversationalists. Nawazuddin (Siddiqui) is a killer. Varun (Dhavan) is a man on a rampage. Huma Qureshi plays a prostitute."
Badlapur will release on February 20.