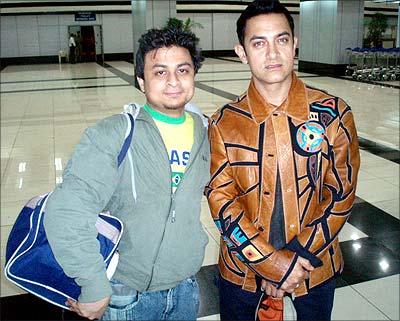 Reader Satish Kanojia bumped into actor Aamir Khan at the London Airport. The two were on the same flight to Mumbai.
Satish, who was impressed with Aamir's versatile acting skills, said the chance meeting also gave a glimpse of the actor's down-to-earth attitude.
Also Read: Special on Taare Zameen Pe
If you encounter/meet/see film or television personalities and take a photograph or a video of the star(s), please scan the photograph(s) and mail the pictures and video clips to us. We will feature the best images and video clips right here on Rediff Movies.