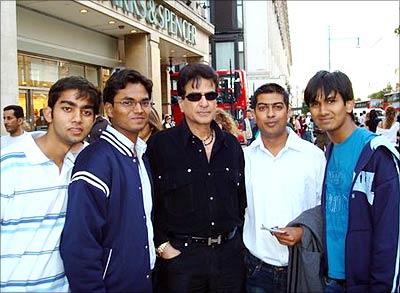 Reader A Pangariya met Jeetendra at Oxford Street, London, when the yesteryears star was stepping out of the Marks & Spencers store.
Jeetendra was in a hurry to leave but he obliged Pangariya and his friends and clicked a photograph with them.
If you encounter/meet/see film or television personalities and take a photograph or a video of the star(s), please scan the photograph(s) and mail the pictures and video clips to us. We will feature the best images and video clips right here on Rediff Movies.