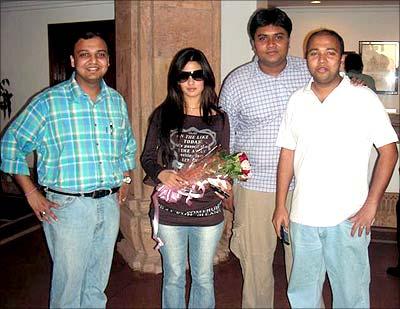 Reader Partha Mohanty along with his brothers met Riya Sen in Bhubaneswar in early 2007.
Riya was in the city to perform and present some awards at a function.
Riya was very sweet to them and Partha writes it was very nice of her to agree to click a photograph with them.
If you encounter/meet/see film or television personalities, take a photograph or a video of the star(s), please scan the photograph(s) and mail the pictures and video clips to us. We will feature the best images and video clips right here on Rediff Movies.