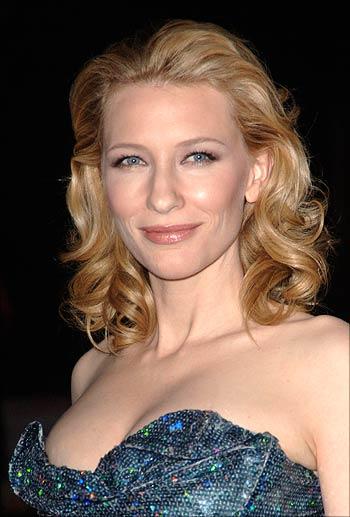 Oscar winner Cate Blanchett will reportedly play Lady Edwina Mountbatten in upcoming Hollywood movie Indian Summer, which will portray last days of British rule in India.
Acclaimed Indo-American statesman Rajan Zed, while welcoming Hollywood attempts to show India's history on big screen, urged the filmmakers to portray India's historical events authentically.
Zed, in a statement in Nevada (USA), asked them not to re-imagine India's history just for mercantile greed.
To be released in 2011, the Universal Pictures drama will be reportedly directed by BAFTA winner Joe Wright (Atonement) and written by Oscar nominated William Nicholson (Gladiator), and will show Britain's Lord Mountbatten handing over the power during the summer of 1947 to Jawaharlal Nehru, India's first prime minister.
It is based on the book Indian Summer: The Secret History of the End of an Empire by Alex von Tunzelmann. Film will reportedly follow the important events during India's Independence.
Filming starts early next year.
Photograph: Anthony Harvey/Reuters