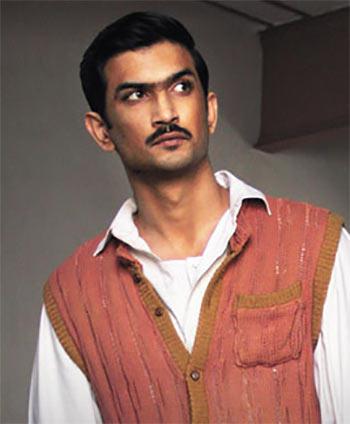 Sequels are always offshoots of success.
But for the first time, we will see a sequel to an unsuccessful film.
Dibakar Bannerjee's Byomkesh Bakshi, which was a costly failure at the box office, will be treated to a sequel, and that too on the say-so of producer Aditya Chopra.
Confirming this, Dibakar says, "Aditya Chopra is keen that we carry Byomkesh's story forward. Detective Byomkesh was always planned as a series of films based on the stories of Sharadindu Bandopadhyay."
Sushant Singh Rajput, who played the dhoti-clad Kolkata detective, went all out to bring his adventures to life and was deeply disappointed when his efforts went unrewarded.
But Sushant has not lost his enthusiasm yet.
"We are all very excited about the Byomkesh sequel," says Dibakar.