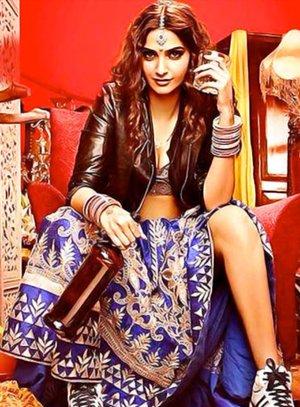 Here's a super fun way to while away your time!

After the remake of Rekha starrer Khoobsurat, Sonam Kapoor's next, romantic comedy Dolly Ki Doli is set to hot screens on January 23, 2015.

Directed by debutante Abhishek Dogra and produced by Arbaaz Khan, the film's promo sure looked like a lot of fun!

The film also stars Rajkummar Rao in a pivotal role.

Curious about one of the first films of the new year?

Try solving this puzzle before Dolly Ki Doli hits the marquee!