Looking at the most touching Hindi movies inspired by true-life events.

Hard-hitting reality inspires filmmakers to make powerful movies.
Be it biopics, natural calamities, historical events or tragic human stories, many rousing headlines have turned into motion picture subjects.
This week's Friday release Bhopal: A Prayer for Rain, directed by Ravi Kumar, examines the events that led to the Bhopal gas tragedy of 1984.
Here's a look at some of Bollywood's most engaging films inspired by true-life incidents.
Bombay
Mani Ratnam's Bombay came soon after the Babri Masjid-Ayodhya controversy and the communal rioting it triggered in Mumbai in 1992-93.
That hardly stopped moviegoers from queuing up outside theatres to watch its Hindu-Muslim romance, challenged by the disharmony.
Black Friday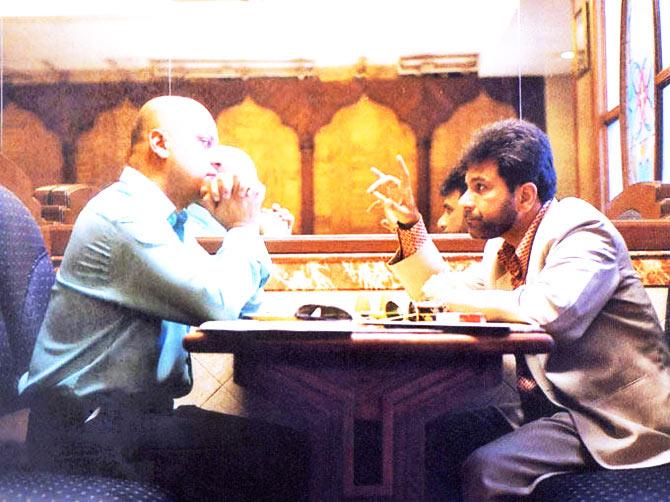 Based on S Hussain Zaidi's book, Anurag Kashyap's gritty film Black Friday is an investigation drama set against the 1993 Mumbai blasts and underworld's contribution in its execution.

Despite relentless controversy and delay, the film is cited as one of the best films of Indian cinema in recent decades.
Madras Cafe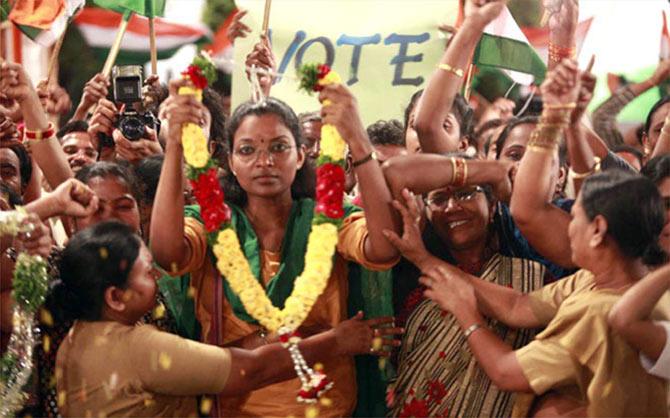 Part fact, part fiction, Shoojit Sircar's Madras Cafe constructs a series of imagined possibilities around the assassination of former Prime Minister Rajiv Gandhi with such keen mind and detailing of the Sri Lankan civil war, the audience is compelled to read in between the lines.
Special 26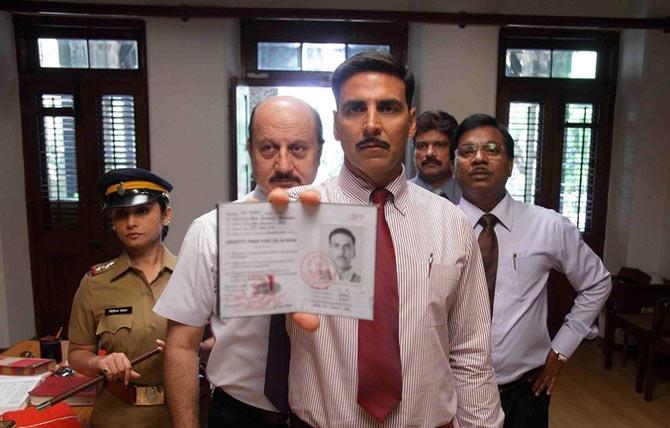 In Neeraj Pandey's heist drama Special 26, Akshay Kumar plays the leader of a con team that masquerades as CBI officers and conducts unlawful income tax raids at shops and homes.
The idea for its plot came through after real-life fake raid at jewelry store, Tribhovandas Bhimji Zaveri's Opera House branch in March 1987.
Parzania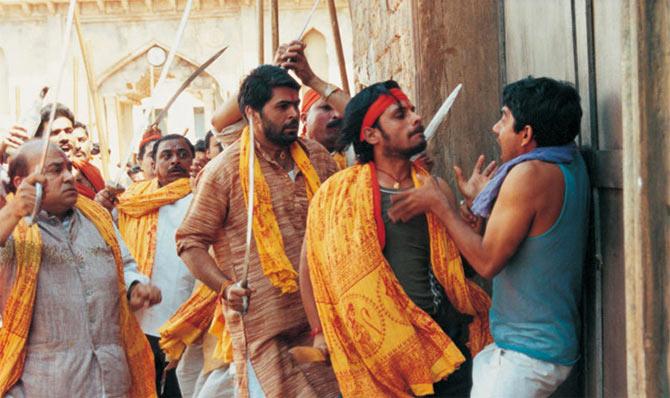 At the peak of Gujarat's communal riots, a 10-year-old Parsi boy goes missing while his family runs helter-skelter trying to find him.
This traumatic, true incident forms the crux of National-award winner Rahul Dholakia's potent drama, Parzania starring Naseeruddin Shah, Sarika and Parzan Dastur.


Dhoop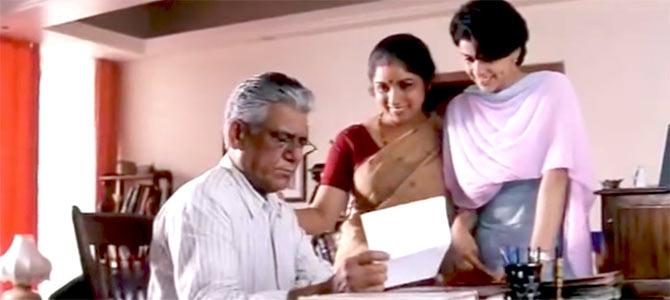 Ashwini Chaudhary's Dhoop documents the extent of struggle and red tapism an army martyr's parents have to bear in order to procure the compensation offered by the government.
Dhoop takes inspiration from the difficulties the family of Mahavir Chakra decorated Captain Anuj Nayyar underwent following his demise during the Kargil War in 1999.
No One Killed Jessica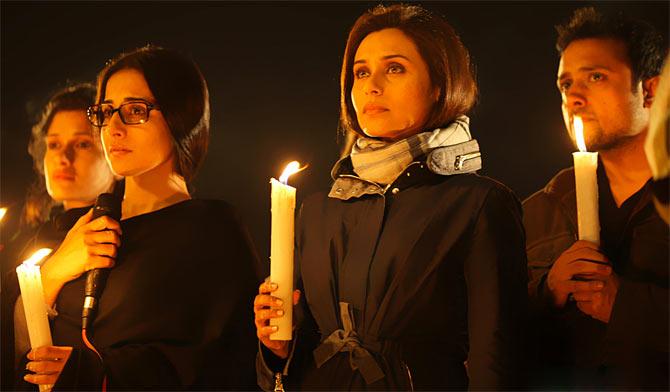 Rani Mukerji and Vidya Balan demonstrate their histrionics to crusade for justice for Delhi-based model and restaurant worker Jessica Lal, after a set of influential men responsible for her death are acquitted by the court.
Based on the well-known Jessica Lal murder case, director Rajkumar Gupta's earned favourable response at the box office.
Shootout at Lokhandwala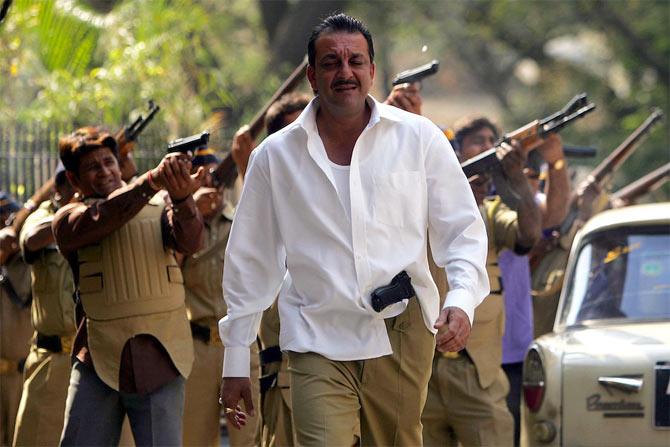 While style definitely takes precedence in this Sanjay Gupta's film, Shootout at Lokhandwala treats the reality of its premise -- exchange of gunfire between the anti-terrorist squad and gangster Maya Dolas in a residential neighbourhood of Mumbai's Western suburbs in November 1991 -- as the perfect excuse to conduct some high-octane action.
Mumbai Meri Jaan
Nishikanth Kamath's complex Mumbai Meri Jaan explores the various facets of how one terrible incident creates an irreversible impact on several lives in its multi-plotted ensemble.
The incident referred to is the 2006 Mumbai train bombings.
Provoked
Aishwarya Rai's glamorous persona often overshadows her better acting efforts as well.

Even so, the actress earned rave reviews for her portrayal of a battered NRI housewife eventually retaliating in protest and the legal consequences that follow in Jag Mundhra's Provoked.
The actress plays a character based on the life of British Indian Kiranjit Ahluwalia, who set her abusive husband on fire in 1989.
Bhopal Express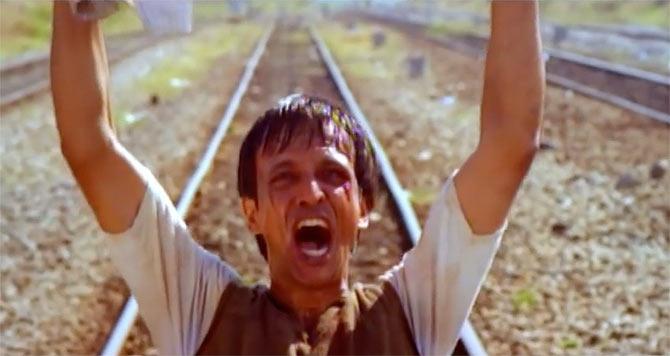 Previously in 1999, filmmaker Mahesh Mathais touched the subject of Bhopal's gas leak at the Union Carbide plant causing one of the worst industrial catastrophes of all time with his affecting drama, Bhopal Express.
Besides making its point with unflinching view, Bhopal Express also put the talents of Kay Kay Menon on the forefront.