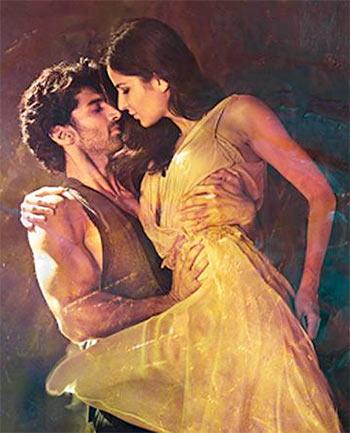 Raja Sen analyses the year so far.
Six months of 2016 are almost up, and as tradition dictates, it is time to take stock.
Here I step back and take a look at what's worked and what hasn't.
In this particular list, I single out Hindi cinema's lowest points in the year so far:
The worst films: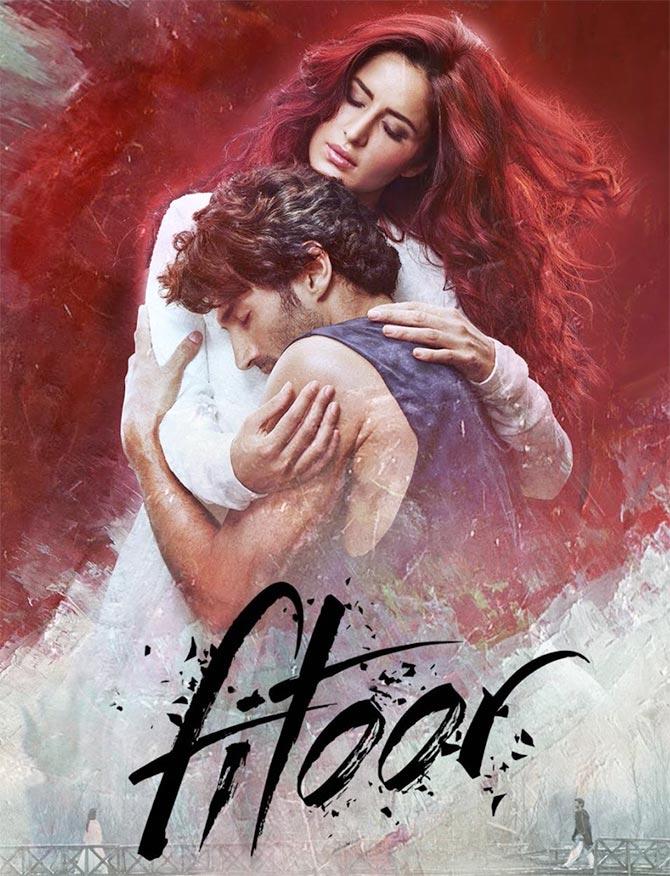 Oh, where does one start?
Possibly with Buddha In A Traffic Jam, but then, rather like MSG - Messenger Of God last year, that can barely be called a film: it is one of the most incompetent theatrical releases I have seen in quite some time, an amateurish and juvenile collection of ideas thrown at the audience through bad actors and awful direction.
There is Fitoor, an overblown adaptation of Charles Dickens' Great Expectations, made here with lavish production values but a leading pair who cannot act -- or cannot be bothered to try.
There is Jai Gangaajal, a film ostensibly with Priyanka Chopra in the lead role as a tough supercop, but really a vanity project for the director Prakash Jha to try his own hand at acting.
There's Azhar, a toothless film about the meatiest cricketer story we know, one that tries to laugh away sins by coming up with some nonsensical excuse.
And then there's Ki & Ka, a film about gender equality which tries to show how men are better than women even at doing what women do.
The Sunny Leone situation: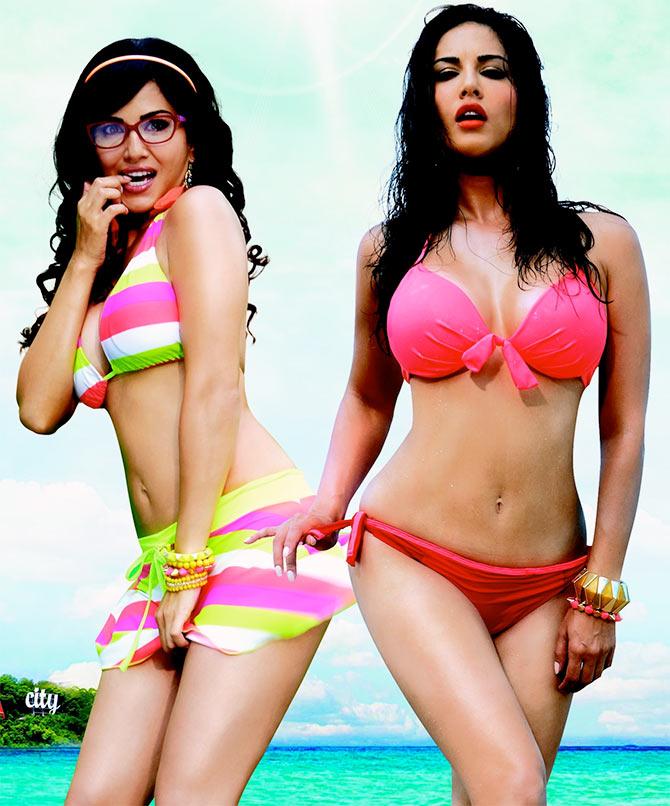 IMAGE: Sunny Leone in Mastizaade
What do we do about Sunny Leone? She's got a bright smile, intelligent eyes and knows how to whip a misogynist television interviewer, but what are we doing with her?
On one hand, we make her cavort in the hideous Mastizaade, and on the other we try to declare her as unapologetic and progressive in One Night Stand -- just before we cut to another song letching at her. Sigh.
The year Amitabh Bachchan starred in the same bad film. Twice: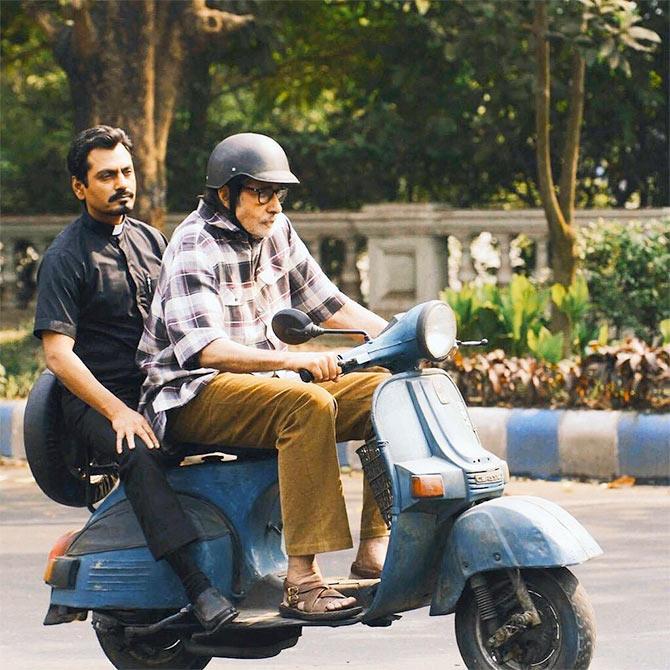 IMAGE: Nawazuddin Siddiqui and Amitabh Bachchan in TE3N
Sure, Wazir and TE3N are different films.
We know that.
They're set in different cities, made by different directors, have other younger actors trying to decipher what Amitabh Bachchan is up to. And yet, both films hinge on the exact same twist involving Bachchan.
Not just is it a predictable reveal in both cases, but also both films end up concentrating on Bachchan and the identical twist with such reverential self-love that the climaxes derail any good work that may have been done so far.


A year of awful makeup: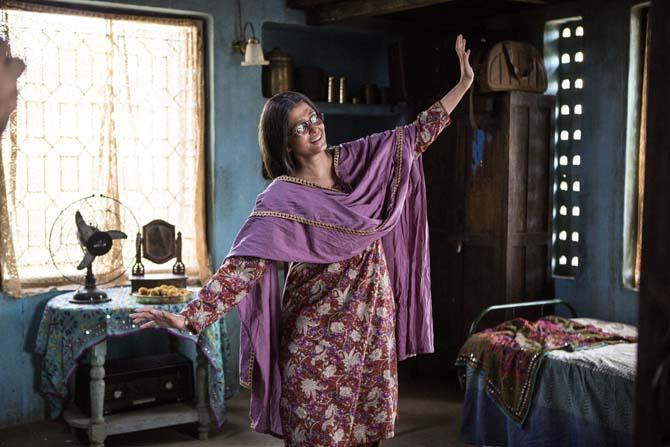 IMAGE: Aishwarya Rai Bachchan in Sarbjit
Aishwarya Rai in Sarbjit gets older and browner and greyer and more rubber-skinned with nearly each scene, even as her hysterics gets screechier.
Tabu beats her, however, in the oddly raccoon-like fashion her eyes sink into dark black holes as she goes from striking redhead to scary Rekhaish crone in Fitoor.
And then there's Rishi Kapoor, prosthetically made older in Kapoor & Sons, where they make him so distractingly prehistoric, it becomes dashed hard to concentrate on his (middling) performance.