After a long wait, Ketan Mehta's Rang Rasiya hits theatres this Friday.
The artist-muse relationship has long been a cinematic theme, and here -- along with Rang Rasiya -- are a few other memorable on-screen artist-muses from Hindi cinema.
Take a look:
Randeep Hooda and Nandana Sen in Rang Rasiya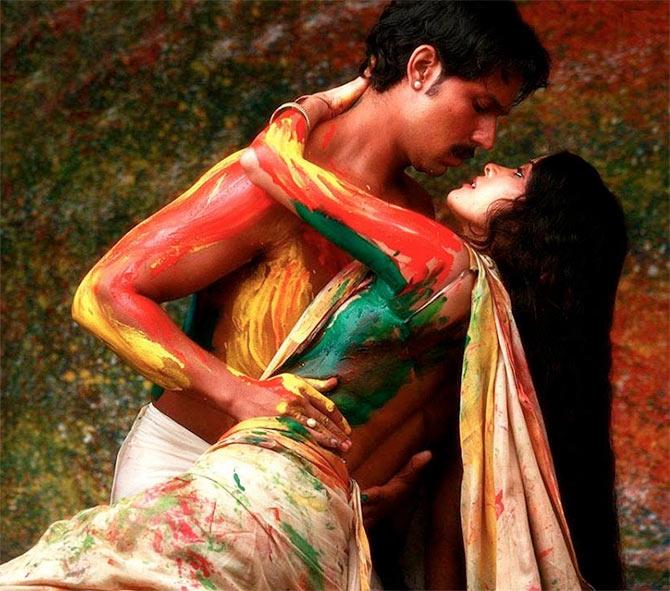 In Ketan Mehta's upcoming biopic, Hooda plays Raja Ravi Varma, an acclaimed artist and visionary who embraced technology to take his art to the masses. Nandana Sen plays Sugandha, his muse, the one woman who would pose for the artist without inhibitions.
Pankaj Kapur and Dimple Kapadia in Finding Fanny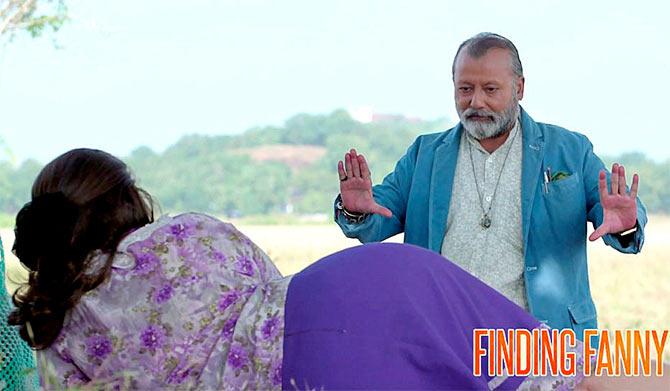 In Homi Adajania's hilarious film, Kapur played a pompous artist who enjoys full-figured women, and was thus drawn to Dimple Kapadia and her cartoonishly huge derriere.
A boastful bore, the artist pursues the woman relentlessly till he gets to paint her, plying her with lies and wine.
Aamir Khan and Darsheel Safari in Taare Zameen Par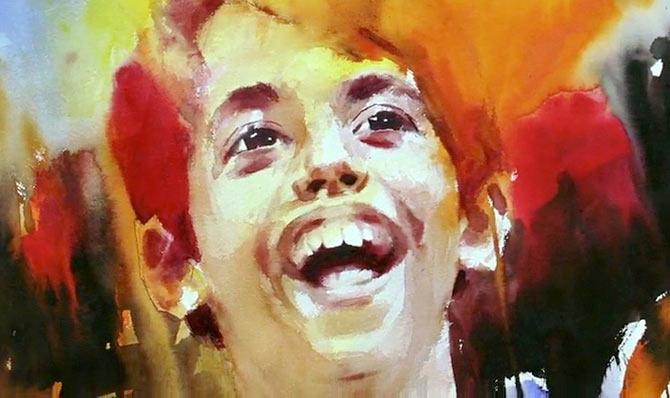 Aamir Khan's directorial debut Taare Zameen Par ends with a painting competition in school, and -- it being one of those competitions where both children and teachers participate -- Khan's Nikumbh takes the opportunity to make a painting of his favourite student, Ishaan, played by Darsheel Safary.
Anil Kapoor and oncoming traffic in Welcome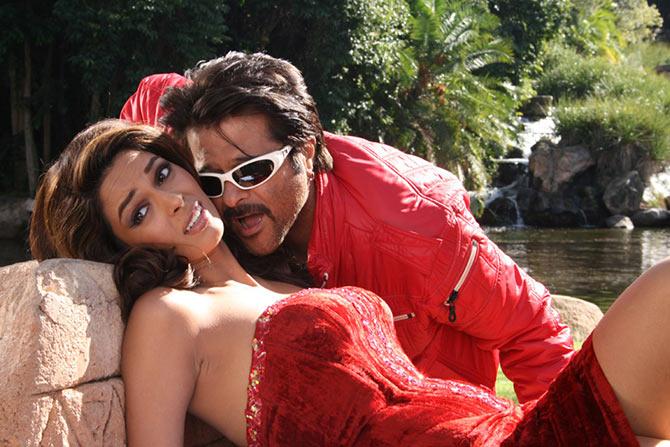 Anees Bazmee's Welcome was a ridiculous comedy, decidedly all over the place, and yet it is hard to forget Kapoor's character of a gangster obsessed with being an artist.
So much so that he gets his goons to stop traffic so he can stand back and paint a (somewhat) still life.
Akshaye Khanna and Dimple Kapadia in Dil Chahta Hai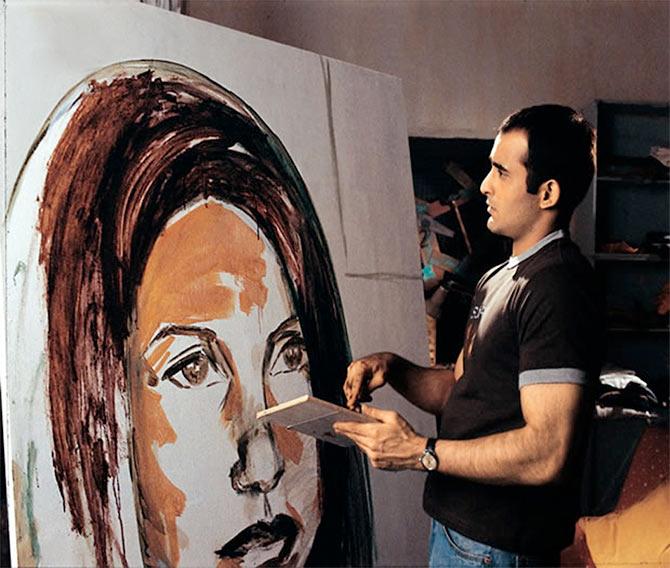 Fanny wasn't the first time Dimple was the muse, and one of her most memorable roles was surely that of the older woman in Farhan Akhtar's Dil Chahta Hai.
Akshaye Khanna is the besotted artist and his takes on her beauty stand out, even in this lovely-looking film.
Naseeruddin Shah and Madhuri Dixit in Gajagamini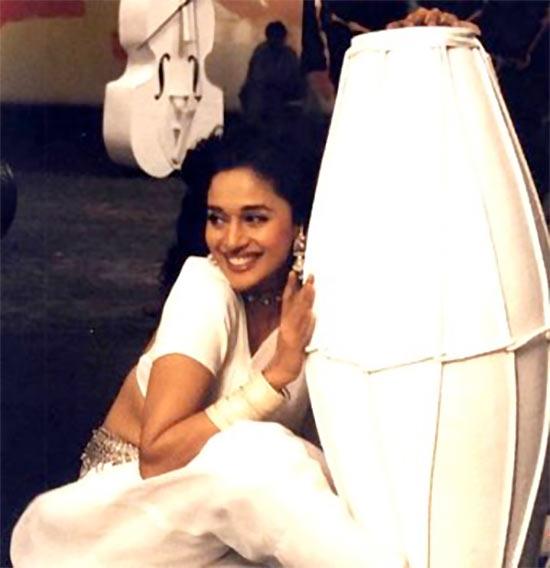 MF Husain's directorial debut featuring his muse Madhuri Dixit was always going to have someone with a paintbrush, but few could have imagined Naseer playing Leonardo Da Vinci, seeking his Mona Lisa in Madhuri.
Dimple Kapadia and Jackie Shroff in Ram Lakhan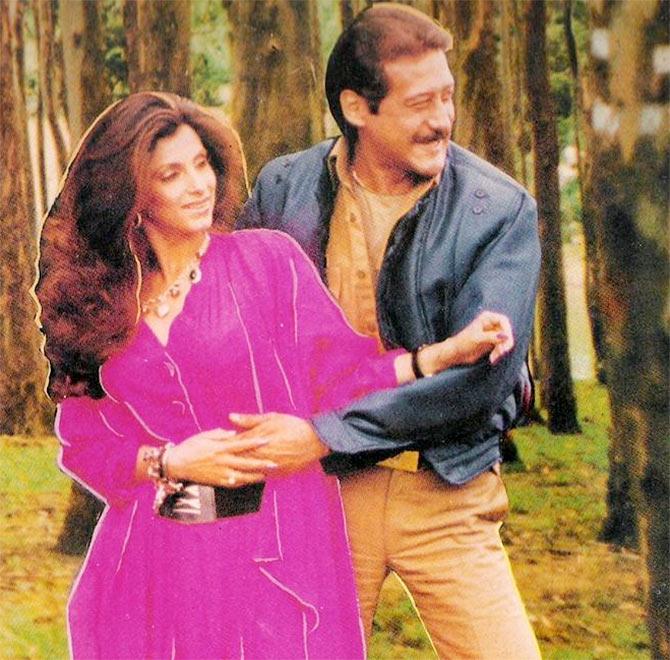 Yup, Kapadia held the brush as well.
It is true, her 'Miss Geeta Kashyap from Bom-Bay' mostly made fashion-magazine sketches on canvasses and, while there was one self-portrait, she's best remembered for the unbelievably photorealistic Jackie Shroff painting that came alive and sang Tujhe Yaad Kiya to her.
Amol Palekar and Tina Munim in Baton Baton Mein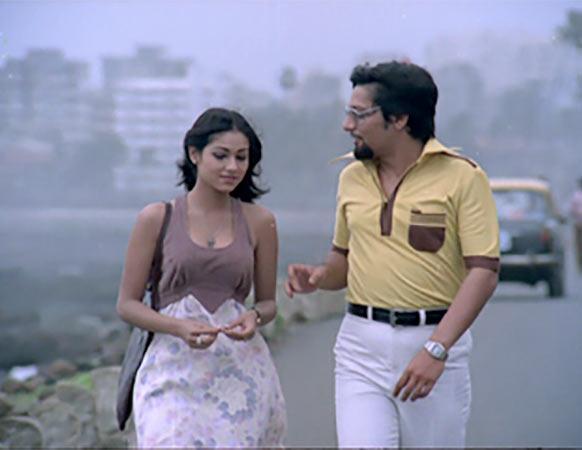 He might not have been an artist by trade, but Amol Palekar's Tony Braganza certainly found his muse in Nancy Pereira, played by Tina Munim. Taking the same local train to work everyday, Tony sketched Nancy with single-minded devotion, and director Basu Chatterjee captured it perfectly.
Rajesh Khanna in Ittefaq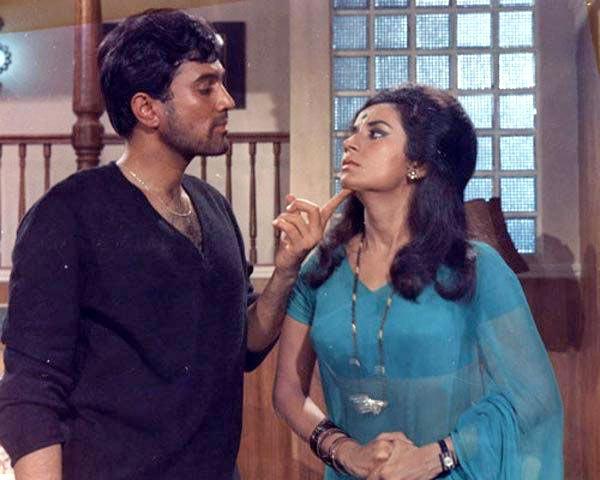 In Yash Chopra's riveting Ittefaq, Rajesh Khanna's Dilip Roy is an apparent madman on the run, holed up in Nanda's house.
But he happens to be an artist on trial for murdering his wife, thus giving us a glimpse of the darker side of the creative process.
Jeetendra and Rajshree in Geet Gaya Patharon Ne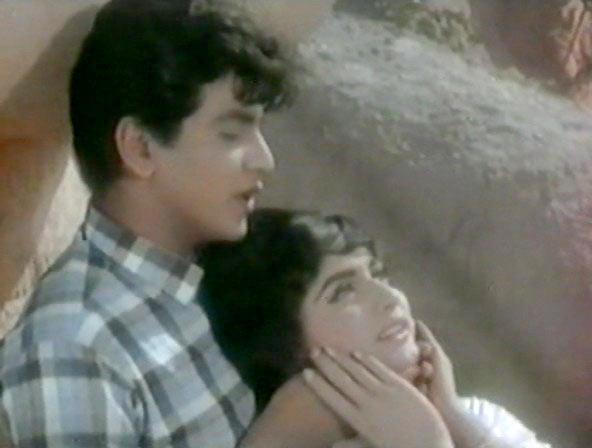 Agreed, this isn't a character holding a brush, but V Shantaram's Geet Gaya Patharon Ne wonderfully captures the sensitivity of the fragile artist-muse relationship. Jeetendra's Vijay is a temple-sculptor, Rajshree (the director's daughter) his muse, and the results are most poetic.