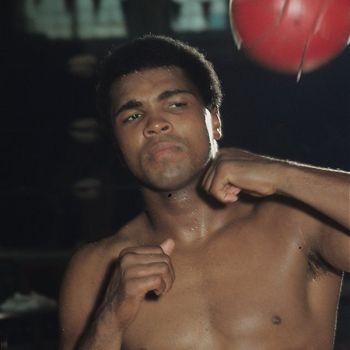 Bollywood fraternity extended their condolences to the legendary boxer Muhammad Ali's demise at the age of 74, after losing his long-standing battle against Parkinson's disease.
The celebs took to their respective Twitter handles to express their thoughts on this unrepairable loss.
'Rest in peace legend @MuhammadAli #FloatLikeAButterfly #StingLikeABee #GOAT,' tweeted Abhishek Bachchan.
'Crushed! @MuhammadAli was the 1st sportsman I was told about by @SrBachchan. He was inspirational and an idol,' he added.
Farhan Akhtar: '@MuhammadAli Never before-Never again. RIP Champ.'
Rishi Kapoor: 'RIP. Muhammad Ali.Was at a function with him in Bahrain think early 80's. He was unwell and he called me pretty boy.'
Ayushmann Khurrana: 'I'm so fast that last night I turned off the light switch in my hotel room and was in bed before the room was dark." - #RIPMuhammadAli.'
John Abraham: 'Float like a butterfly , sting like a bee" sad sad sad day #MuhammadAli.'
Jackky Bhagnani: 'The greatest that ever was. Eloquent, colorful, controversial and simply brilliant. THE #MohammedAli. RIP Cassius Clay.'
Vishal Dadlani: 'He won every fight and made it look like a dance. Even the one against life. #AliBomaye #RIPAli.'
Sajid Khan: 'R.I.P. Muhammad Ali...the greatest boxer of all times...'
Atul Kasbekar: 'My hero @MuhammadAli 's book #TheGreatest should be required reading for kids.An epic tale of taking on whatever life throws at u. RIP.'
The former three-time world heavyweight champion, who was admitted to a hospital in Phoenix, the United States with a respiratory problem, breathed his last surrounded by his family and friends.
The iconic figure, who also won an Olympic gold medal at the 1960 Rome Olympics, was diagnosed with Parkinson's disease in the 1980s.
Ali took retirement from his illustrious career after a defeat against Trevor Berbick in 1981.
The funeral will take place in his hometown of Louisville, Kentucky.