Veteran music composer Khayyam passed into the ages on August 19, and several film personalities visited his home in Juhu, a north west suburb of Mumbai, to pay their last respects.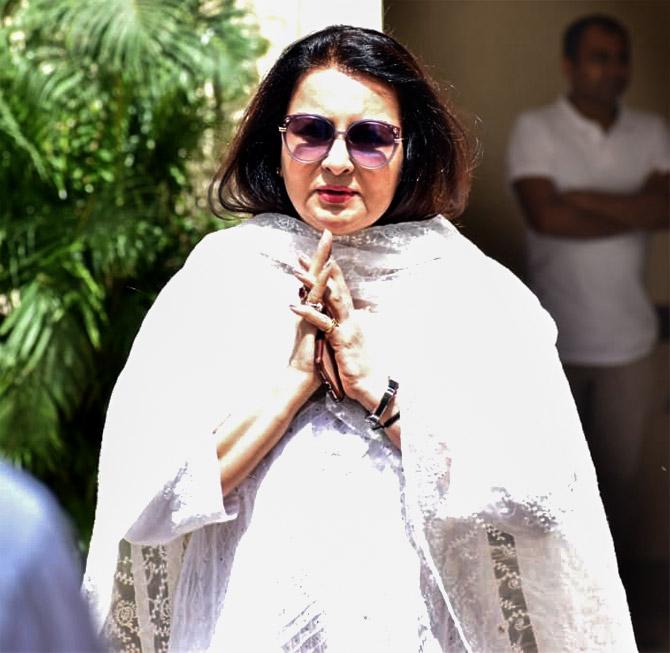 Khayyam gave Poonam Dhillon her career's most successful song in Noorie. He also composed the music for her debut film, Trishul.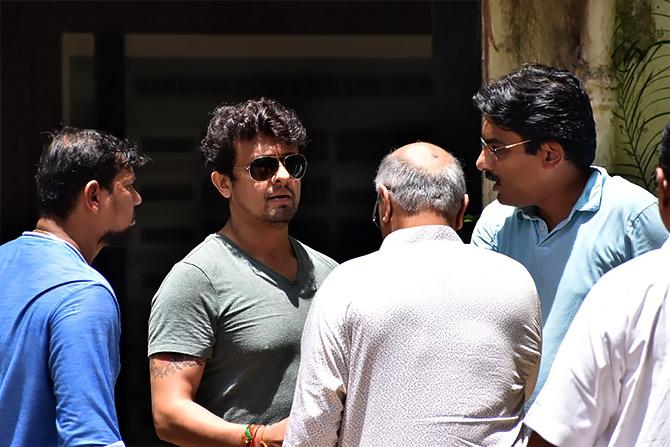 Sonu Nigam paid heartfelt tribute to Khayyam on social media: 'One of the greatest music composers of all time, Khayyam Saheb. Sitting in the hospital, we watch him become one with the Universe. I have had the honor to have sung for him although the movie never saw the light of the day. God bless sir.. Till we meet again #Khayyam #great #musicians #prayers.'
The singer had sung in Khayyam's unreleased film.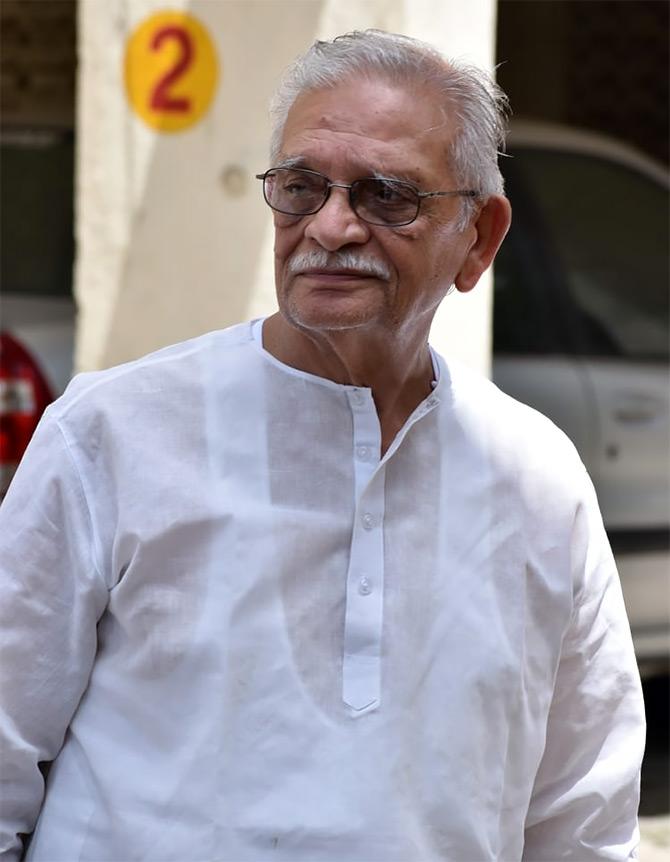 Khayyam's composition Hazaar rahein mud ke dekhi from the film Thodi Si Bewafai was written by Gulzar.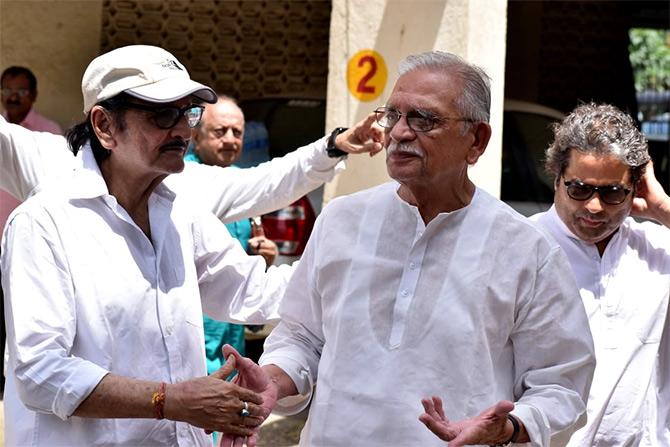 Yesteryear actor Biswajeet chats with Gulzar, as director Vishal Bhardwaj looks on.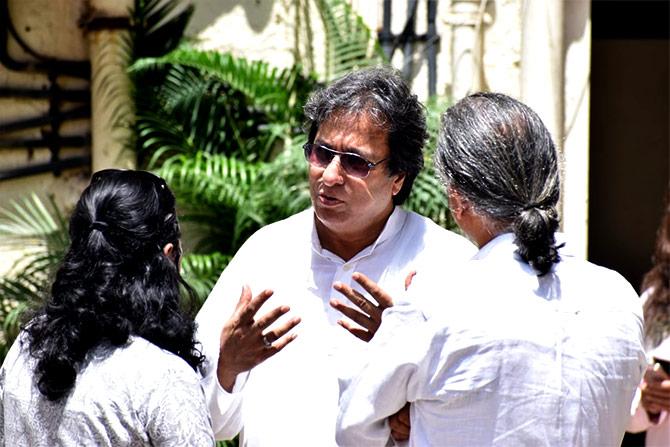 Talat Aziz pays tribute: 'I lost one father in the year 2000 and today I lost another. Will always treasure their love n blessings . Rest In Peace dear Khayyam Saheb ! Will miss these intimate moments with you !'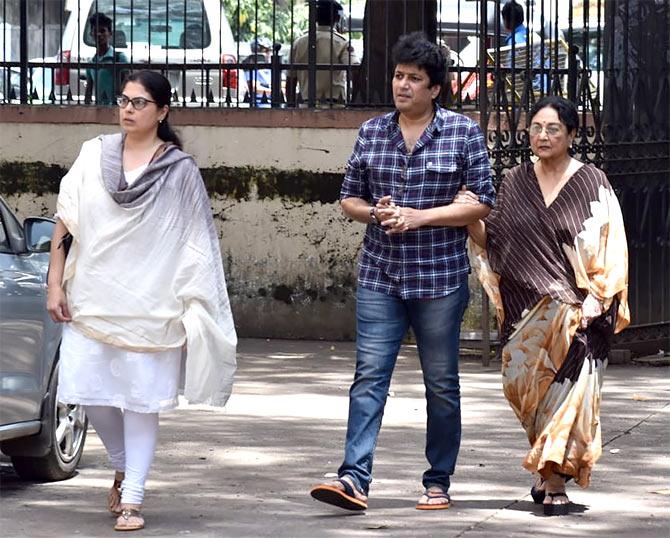 Tabassum arrives with son Hoshang Govil and daughter-in-law, Hemali.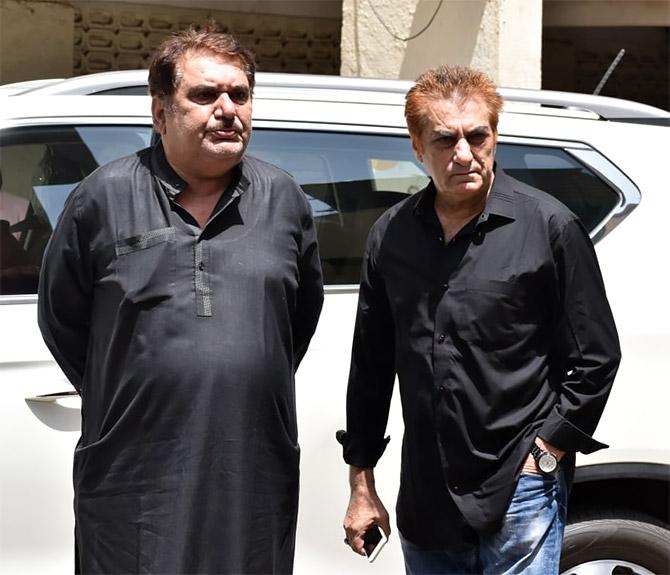 Raja Murad chats with Ali Khan.
Photographs: Pradeep Bandekar