'You are a fighter, always have been.'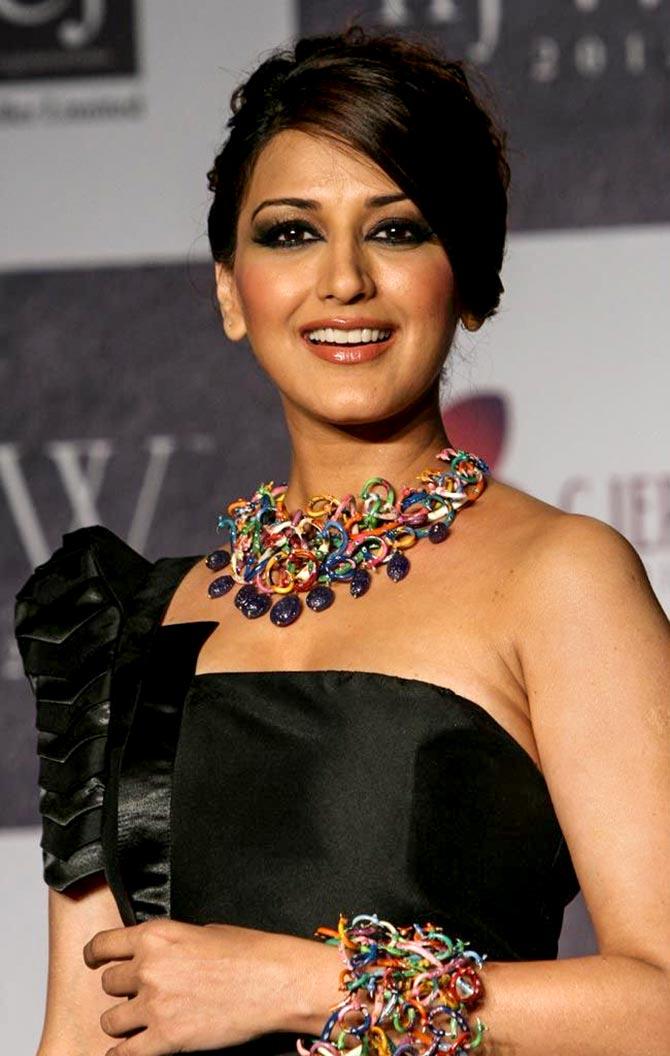 After Sonali Bendre's announcement about suffering from cancer, her many friends have rallied around her.
Akshay Kumar, who is vacationing with his family in New York, met Sonali as well.
Some of the many messages for Sonali:
Anil Kapoor: You are a fighter, always have been! Sending you all our love & support @iamsonalibendre! Hoping to see you fit and fine super soon!
Karan Johar: Godspeed, love and strength to a true fighter and a solid soul!!!
Abhishek Bachchan: Full power Bhabs.
Riteish Deshmukh: Deeply saddened & shaken by this news. Praying for your speedy recovery & good health @iamsonalibendre . @GOLDIEBEHL sending all the positivity & best wishes.
Neha Dhupia: This too shall pass ... you are an incredible woman with immense strength ... we send you all our love.... things are only going to get better .
Divya Dutta: Dearest dearest one, remember you always with a girl wit so much strength n will power!!!! Loads of prayers fr you!!! Get well real soon !!!! Big big hug
Ileana D'Cruz: Sending you strength and love!
Aftab Shivdasani: Dear Sonali, sending you lots of positivity and prayers for this fight of yours. I Salute your spirit and pray that all goes well.. good willing all will be okay.
Shilpa Shetty: Keep the faith. Sending you loads of positivity and prayers. You will overcome this.
Arjun Kapoor: Fight that b****** Sonali don't let it win !!!.
Vivek Anand Oberoi: You are one of the strongest women I know! I admire &respect how u always stood ur ground in the face of adversity...and won! A WonderWoman who does it all-actor,author,mom,wife! An inspiration 2so many!Cancer will surely lose this fight! Our Love & Prayers are with u always!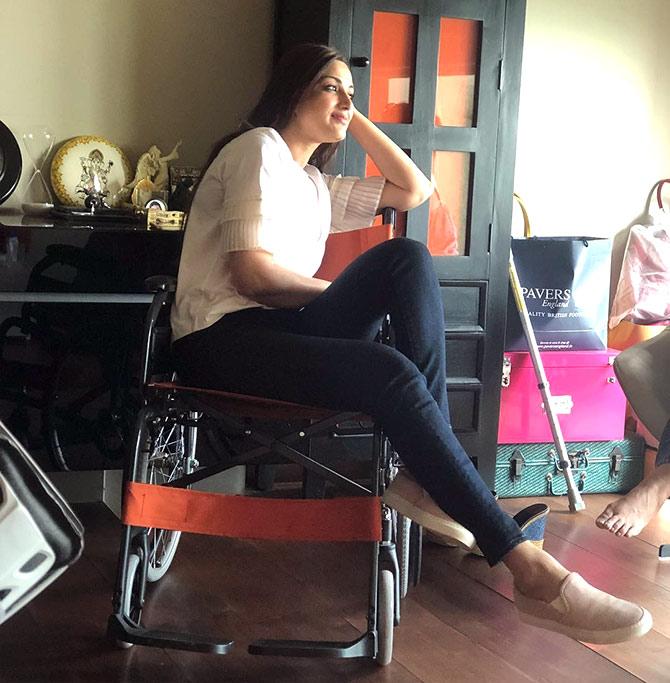 Farah Khan posts the above picture on Instagram, and writes: My beautiful n brave friend @iamsonalibendre .. saying a prayer for ur health everyday till u get back home n cm finish all the fish in my house.
Sonam Kapoor: Lots and lots of love Sonali.
Manish Malhotra: Wishes and strength and love with you Sonali.
Neelam Soni: You are the strongest girl I know. My superwoman.
Sophie Choudry: Sending you all the love, strength and prayers to fight this Sonali!! I know you will!! We all love you!
Madhur Bhandarkar: Dear @iamsonalibendre you are wonderful human being, I am sure you will fight all the odds and overcome this situation. Wishing you a speedy recovery. Praying for strength for u @GOLDIEBEHL and ur family.
Sandeep Khosla: You are brave and very very special..will pray for your quick recovery..and anything we can do please let us know anytime!! Big love to the family.
Poonam Pandey: #SonaliBendre I Pray God Speedy recovery
Ajaz Khan: Allah is with you & I am sure metastatic cancer will BEND in front of you BENDRE. You are in my prayers. Get well soon Sonali Bendre.
And from all of us at Rediff and from our readers in India and around the world, our prayers are with you Dear Sonali. You are going to be well soon.