Neha and Raqesh are at the bottom and one of them has to leave the house.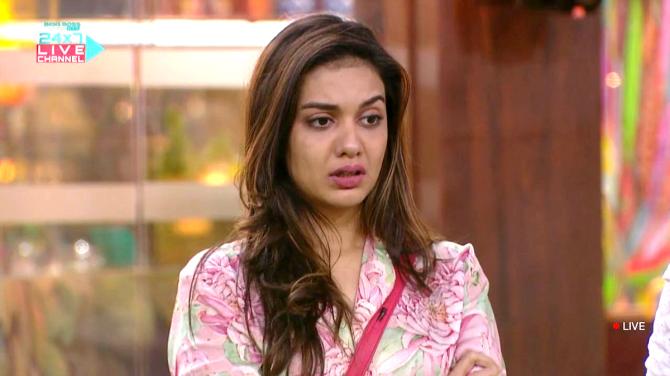 The episode begins with Nishant Bhat and Pratik Sehajpal discussing Neha Bhasin. He tells her that Neha was hurt as he spoke behind her back despite calling himself her friend.
Later, in the garden area, Divya Agarwal and Nishant indulge in friendly banter and play a funny game wherein the latter acts like a robot.
Meanwhile, Shamita Shetty tells Neha to act normally with Nishant since the show is getting over.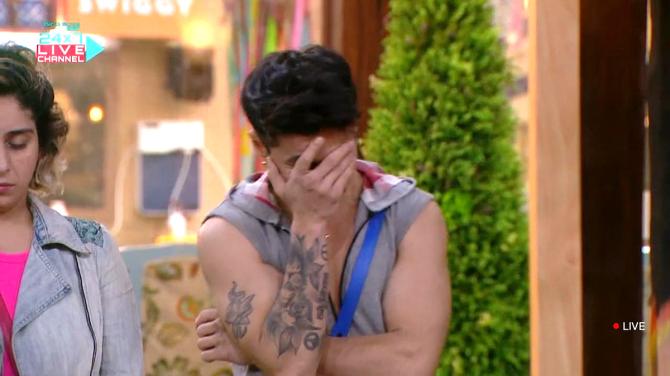 In the afternoon, Bigg Boss announces a new task where the housemates have to debate.
It starts with Nishant and Shamita. Nishant says he deserves the trophy as he has shown his personality without any inhibitions and has worked hard to reach the finale week.
Shamita, he adds, doesn't deserve to win as she did all the tasks staying in her comfort zone.
She, of course, disagrees and states she deserves to win as she played the game in her own style.
Shamita says she hasn't been manipulative like Nishant. Instead, she has been straightforward and has expressed herself wherever needed.
After the debate, Pratik and Divya give a thumbs up to Nishant and while Neha and Raqesh vote for Shamita.
After the first round, Pratik asks Nishant if he ever said anything bad about his relationship with Neha. They try to clear the air.
That's when Divya enters the scene and gets into an argument with Pratik over Neha's underwear issue yet again.
Ultimately, Pratik asks everyone to stop discussing the topic once and for all.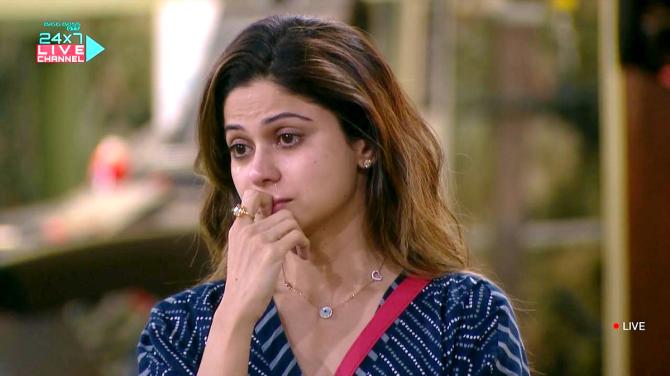 In the next debate round, it's Divya and Shamita's turn.
Shamita calls Divya 'manipulative' and 'arrogant'.
Divya gets angry and starts yelling at Ms Shetty. She says she deserves to win as she has played the game alone.
Both ladies get into a spat and forget about the debate.
When it's time to vote, Raqesh backs off saying he doesn't like the situation and hence will not give his vote to anyone.
This upsets everyone, including Shamita.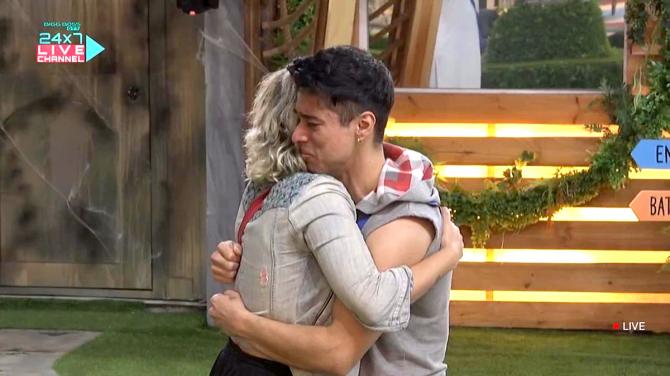 Neha and Divya debate about why they deserve to win the show.
Once again, Raqesh decides not to vote which leads to Bigg Boss cancelling the task altogether.
He apologises to Bigg Boss but the task doesn't resume.
Everyone is angry with Raqesh, except Shamita.
Bapat loses his cool when the housemates demand his opinion and he tells them to stop bothering him.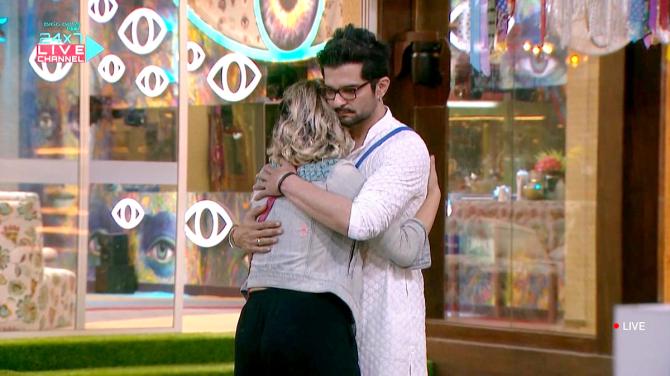 At midnight, the contestants are surprised when they learn about a surprise eviction.
They gather in the garden area and Bigg Boss announces that Divya, Nishant, Shamita and Pratik are the top four contestants.
Neha and Raqesh are at the bottom and one of them will have to leave the house.
Eventually, Neha gets eliminated and Raqesh is back in the house.