Of bonds, relations and fights in the Bigg Boss house...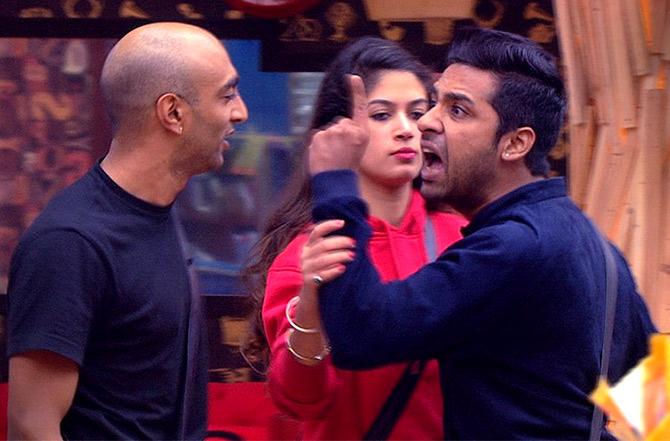 Day 57 was Nominations Day and this week, the nomination process disappointed us.
We expected Bigg Boss to come up with a hat ke way of conducting the nominations and get the adrenaline going, but we got to see just seedha sadha nomination business.
Before the task began, Puneesh Sharma and Akash Dadlani -- yet again -- fought. Puneesh flung the omelette Akash was making for himself.
Things got worse later, and Puneesh was very close to getting physical. Puneesh just can't control his tongue.
Not surprisingly, Puneesh is among this week's nominations along with Bandagi and Luv.
The reasons for the trio being nominated? Puneesh for his attitude; Bandagi for being supportive for the wrong things; Luv for not showing any interest in the show even after 8 weeks in the house.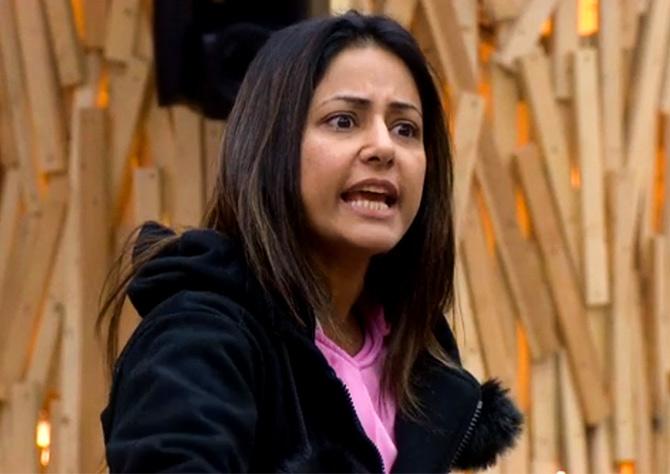 Shilpa and Hina, once again, fought over food. Akash seemed to be on Hina's side, but with him you never know.
Shilpa and Arshi's ma-beti relationship looks like it is about to come apart.
Shilpa is upset that Arshi doesn't respect her even after calling her 'Ma' and says calling her 'Ma' is an insult to Arshi's real life mother.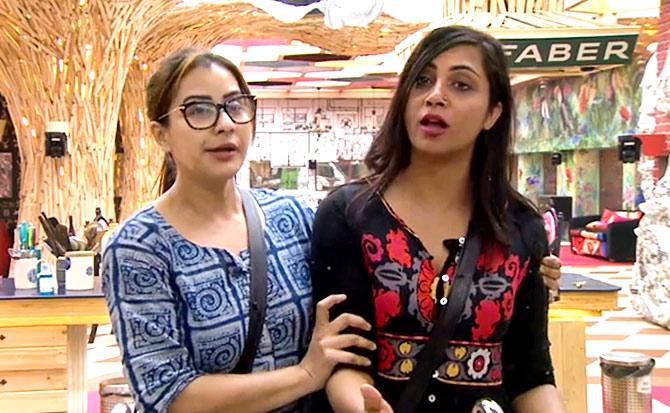 The transformation we've seen in Arshi is amazing.
She's proving a strong contender episode by episode.
Shilpa needs to stop telling people whose side to be on, especially if it's the wrong side.
Puneesh and Bandagi are being pampered by Shilpa Ma these days. Let's see how long this bond lasts.