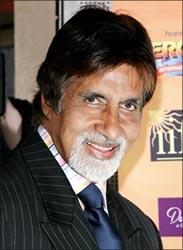 He has worked in some genre-defining films, and mouthed some
unforgettable dialogues
in his career spanning several decades.
The most iconic star Bollywood has ever seen, Amitabh Bachchan is days away from celebrating yet another milestone -- the superstar turns 70 on October 11.
As
we gear up to celebrate the legendary actor's birthday, tell us, dear readers, which Amitabh Bachchan film scenes are the BEST EVER!
Share your best Amitabh Bachchan film scenes with us on ZaraBol!