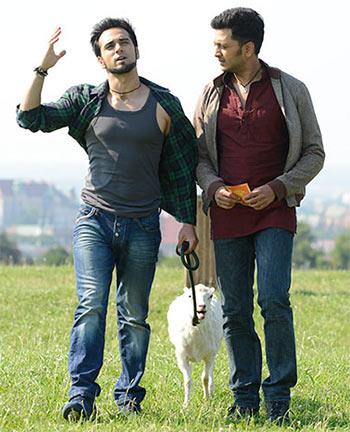 'Working everyday gives me the most satisfaction. It really doesn't matter whether it is Housefull, Grand Masti, Ek Villain, Lai Bhari, Bluff Master or Tere Naal Love Hogaya. As long as I am working, and I am enjoying my work, that gives me satisfaction.'
Riteish Deshmukh and his Bangistan co-star Pulkit Samrat discuss their upcoming film.
'Why don't you spend the night with us?' Riteish Deshmukh asked a journalist, who asked for 20 minutes of his time for an interview.
Yes, journalists have to put up strange celebrity questions from time to time.
The actor was clearly in no mood to talk during a promotional interaction for his new film Bangistan, and chose to poke fun at the media to entertain himself.
His co-star Pulkit Samrat seemed to be a strange mood as well and chose to immerse himself in his phone.
Patcy N/ Rediff.com tuned into the questions that they did answer.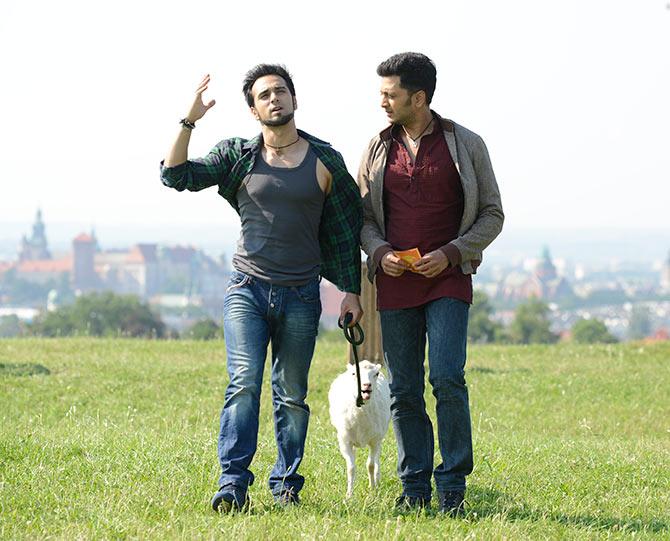 Image:

R

iteish Deshmukh and Pulkit Samrat in Bangistan
What kind of comedy do you personally like -- slapstick comedy, or the poker-faced comedy in Bangistan?
Riteish: I think working everyday gives me the most satisfaction. It really doesn't matter whether it is Housefull, Grand Masti, Ek Villain, Lai Bhari, Bluff Master or Tere Naal Love Hogaya. As long as I am working, and I am enjoying my work, that gives me satisfaction.
In terms of what kind of comedies I enjoy, well, I think comedy should be just well written.

You've worked on comedies before. Was Bangistan difficult for you?

Pulkit: The only difficult part was matching Riteish's comic timing. That was the benchmark I had to start from. That was a good thing because the more challenging the role is, the more fun you have on the set.
Riteish helped me out with the character and make it a cakewalk for me.
I consider myself lucky to be able to work with Riteish so early stage in my career. I got to learn a lot from him. I'd never assisted anyone on the sets and learn the craft looking at actors performing. So when I got a chance here, I exploited it.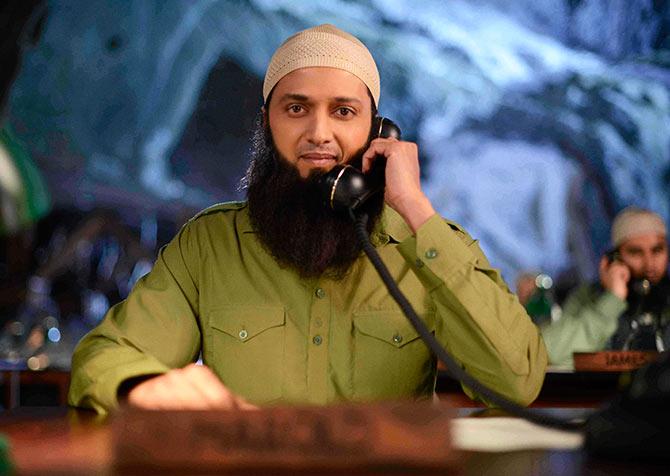 Image: Riteish Deshmukh in Bangistan

How did you two work together? Riteish, you've been doing comedy for a while now but Pulkit is relatively new.

Riteish: The newer generation is so prepared that they are far superior actors and they know what they are doing.
Pulkit has a great command over his craft, so it was easier. During our rehearsals, we would give suggestions to each other. They would be constructive sessions.
Even Farhan Akhtar and Ritesh Sidhwani would join the sessions, so it was a collective effort.
How is it like working in Farhan and Ritesh's production house, Excel? How different is it from other production houses?
Riteish: Their team is very different. The DOP (director of photography), the stylist, the entire production team is different. Their approach is different.
Every production house has their own trademark, in terms of the movies they make.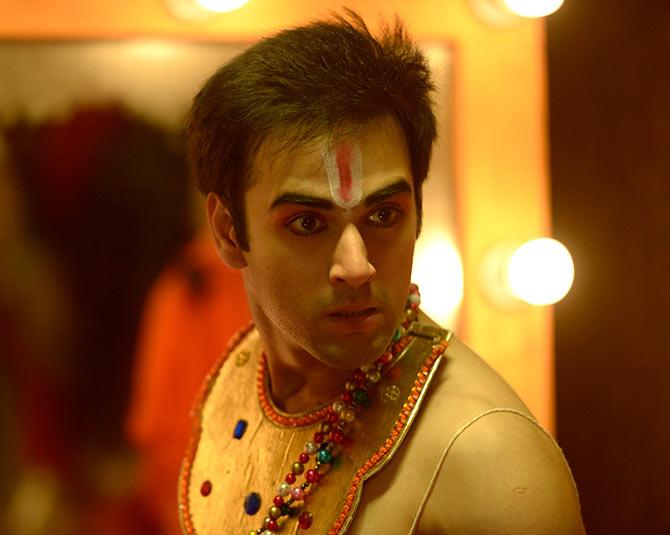 Image: Pulkit Samrat in Bangistan

How was it working with first-time director Karan Anushman?
Pulkit: There was pin drop silence in our first meeting because both of us don't speak much. So we sat quietly, say a word now and then.
He asked me how I found the script. I said it was nice and funny. And then I thought in my head that I had already said yes to the film, so why ask such questions now?
Then, he asked: 'Any feedback?'
I said no, because Farhan and he had already discussed the feedback and I had similar points.
Then he asked, 'No feedback at all?'

I said no again, and there was another pin drop silence.
Eventually, we opened up. He's quite like me. Our birthdays are a day apart -- his is on December 28 and mine is on December 29.

Riteish, was your first meeting different, since you are not the quiet sort?
Riteish: Who me? Do I speak a lot?
Pulkit: Actually, he's the one who made us comfortable. We all thought that Riteish would be coming and he would be...

Riteish (interrupts): He's talking rubbish. This guy is a monster. Sadhu ke roop mein shaitan hain ye (he's a devil in the guise of a saint). Everyone has their own personality and it was wonderful to work with Karan.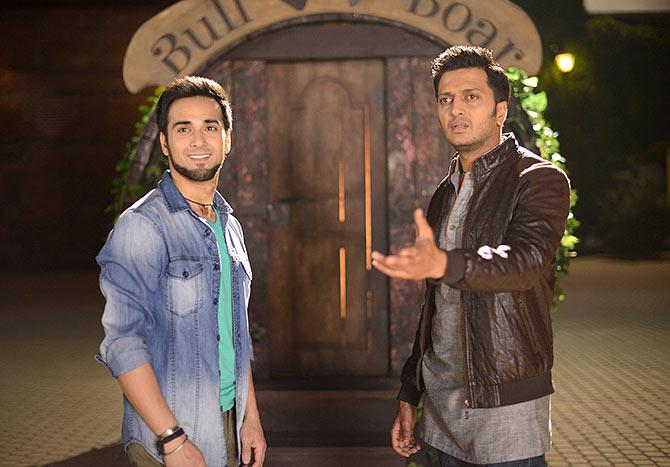 Image: Riteish Deshmukh and Pulkit Samrat in Bangistan

Among all the places you have travelled for your film shoots, which has been the best?

Riteish: We shot Bangistan in Poland and Ladakh, and it was great. I've never shot or even visited these places before.
Pulkit: We had super fun in Poland. The weather was beautiful. The local Polish crew made us feel at home. They used to make dal and baigan bharta for us.
I wasn't a part of Ladakh, so I was quite jealous.
I shot in Banaras; that was amazing. I have always wanted to go to Banaras. Once I reached there, I thought the city was so chaotic and yet magical. You have to be there to feel that place.
Karan and I went skinny dipping in Ganga, at 2am!
Which is your all-time movie?
Pulkit: I like Kamal Haasan's Sadma a lot. I admire him as an actor since my childhood.
As a kid, the first film I fell in love with was Ajooba. At that time, cable television had just started so we would call and request them to play this film. And I would call everyday! It's my evergreen film.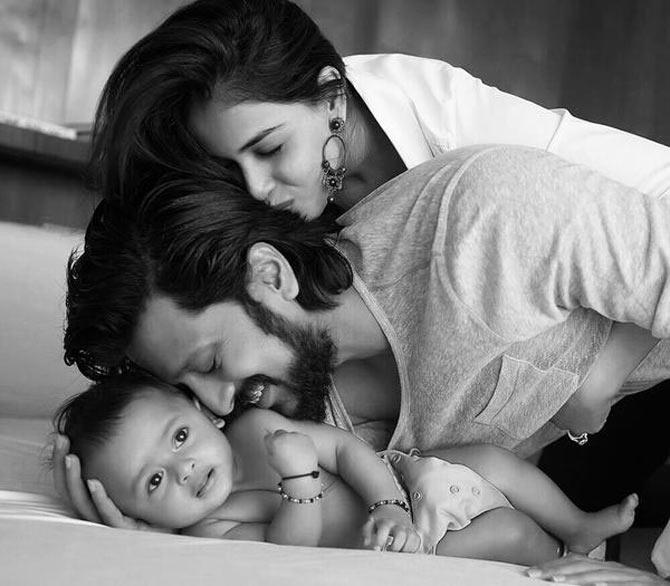 Image: Ritesh Deshmukh with wife Genelia D'souza and son Riaan. Photograph: Genelia Dsouza/Twitter
Which of your films has been the toughest to shoot?
Riteish: Apna Sapna Money Money was tough. I was too conscious playing a woman on screen.
Ek Villain was also difficult.
Lai Bhari was a challenge because I was doing a Marathi film for the first time.

You have produced sensitive movies like Balak Palak and Yellow in Marathi. Have you thought about making such films in Hindi?
Riteish: Making these subjects is not the issue. But how do you pitch a subject like this and make sure it's a success and recover your money?
Let's see how it goes. If we can crack the subject, maybe we will do it in Hindi too.

What is your next Marathi film Mauli about?
It will be an action adventure. I can't tell you the story right now. We will start shooting in January; it will release mid next year.
Riteish, how has your son Riaan changed your life?
Riteish: The birth of a child definitely changes you. It's the most exciting time of my life.

Will you continue starring in sex comedies?
Riteish: I don't think being a father will stop me from doing a certain kind of film. If I feel like doing a particular kind of movie, I will do it.