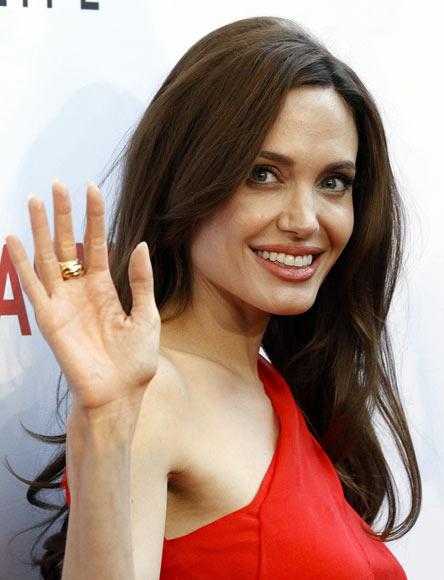 Superstar Angelina Jolie has revealed that she underwent a double mastectomy after learning she carried the BRCA1 gene which leads to an increased risk in breast and ovarian cancer.

The 37-year-old, who lost her mother Marcheline Bertrand, 56, in 2007 after battling ovarian cancer, finished three months of medical procedures on April 27.

Jolie opted for the surgeries because the gene put her at an 87 per cent risk of developing breast cancer, reported New York Times.

"My mother fought cancer for almost a decade and died at 56. Once I knew that this was my reality, I decided to be proactive and to minimise the risk as much I could. I made a decision to have a preventive double mastectomy. I started with the breasts, as my risk of breast cancer is higher than my risk of ovarian cancer, and the surgery is more complex.

"On April 27, I finished the three months of medical procedures that the mastectomies involved. During that time I have been able to keep this private
and to carry on with my work," she said.
Jolie's surgery was a success and doctors say her chances of developing breast cancer are now less than five per cent.
The
Salt
actress, who raises six children with fiance
Brad Pitt
, revealed her kids were one of the main reasons why she had the surgery.
"I can tell my children that they don't need to fear they will lose me to breast cancer. It is reassuring that they see nothing that makes them uncomfortable. They can see my small scars and that's it. Everything else is just Mommy, the same as she always was.
"I am fortunate to have a partner, Brad Pitt, who is so loving and supportive. So to anyone who has a wife or girlfriend going through this, know that you are a very important part of the transition.
Brad was at the Pink Lotus Breast Center, where I was treated, for every minute of the surgeries. We managed to find moments to laugh together. We knew this was the right thing to do for our family and that it would bring us closer. And it has," Jolie added.
Photograph: Mario Anzuoni/Reuters