'My work hasn't reached many people, and I hope that changes.'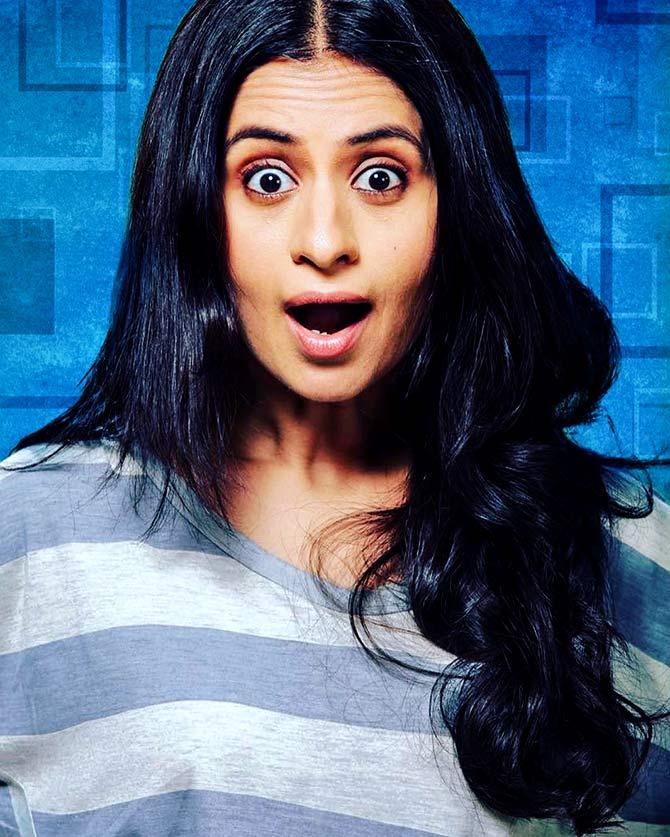 Last seen in Nandita Das's Manto, actress Rasika Dugal has always impressed audiences with her brilliance.
"I was fortunate because there was never a time when I didn't have any work, it's that it wasn't the kind of work I wanted in terms of the role's length. I have always had small parts... It wasn't easy then and it isn't easy now," Rasika tells Patcy N/Rediff.com at her beautiful sea-facing home in suburban Mumbai.
What is the response you have got from industrywallahs for Manto?
It has been heart-warming in every way, not only from the people in the industry, but also from audiences.
I was very excited when Shabana Azmi tweeted about it and compared it to my performance in Qissa. She said they are two very different performances, and both done well. She commented on my versatility as an actor.
I appreciated her opinion because I have respected her since I was a student at FTII.
Imtiaz (Ali) wrote something very beautiful. Only a few people are well-versed with Urdu writers like Imtiaz is. He had an image of Safia and Manto, and he said my performance superseded that.
He belongs to my hometown Jamshedpur, so I am happy to get this praise from him.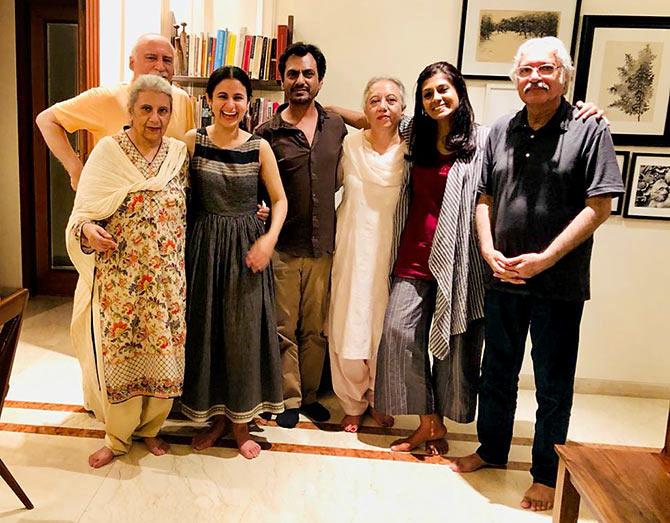 How did Manto's daughters Nuzhat Arshad and Nushrat Jalal react to your performance as their mother Safia Manto?
Unfortunately, Manto's daughter Nighat couldn't come; her passport had expired. She has the most presence in the film.
They were very emotional.
I wanted to give them space and not intrude upon them.
I was nervous anyway.
I did not want to do any disservice to their story and at the same time not put Manto on a pedestal or make Safia the warmest mother or the best spouse...
We wanted to tell a story about people, as they are flawed. They have their weaknesses and strengths.
Nandita was also nervous, but they (Manto's daughters) were very moved by the story.
Shaheedsahab, who is Nushrat aapa's husband, is also Safia's nephew. He said I have a very vivid memory of Safia khalaa, and that I really brought her to life.
It was a very different sort of experience to meet them, as I have never experienced something like this in my life.
I took them around Mumbai -- they wanted to go to Prithvi theatre, so I took them there.
Nandita took them to the restaurant Sarvi in Clare Road (Byculla, south central Mumbai), which Manto would frequent.
After that, we had dinner at Nandita's place.
Nuzhat said you look like Safia.
I think I do.
Have you seen Safia's photos? There's a resemblance and that helped. When I wore the specs, I felt like Safia.
I have kept the specs because they really contributed to the role.
Nuzhat aapa had seen those pictures and she said I resembled her mother.
You said you were a fan of Manto's. Has his writing influenced you?
I kept telling Nandita that I feel empowered reading Manto.
His writings are so fearless, so sensitive and so kind, it can help us survive in these times, where freedom of speech and expression has been threatened.
In the last five years, I have stopped talking to people because they don't agree with my politics, and it is hurtful.
I feel that we have not left any room for conversation, we are only fighting with each other.
The way Manto and other progressive writers wrote, there was room for conflict.
They were able to be friends as well as disagree with each other.
They could talk about their ideas with a sense of humour.
He also wrote about women sensitively, not as objects of titillation or sympathy.
Manto's story Dus Rupaiya is about a little girl who wants to be a motor car or the story Sau Candle Power Ka Bulb where the prostitute just wants to sleep.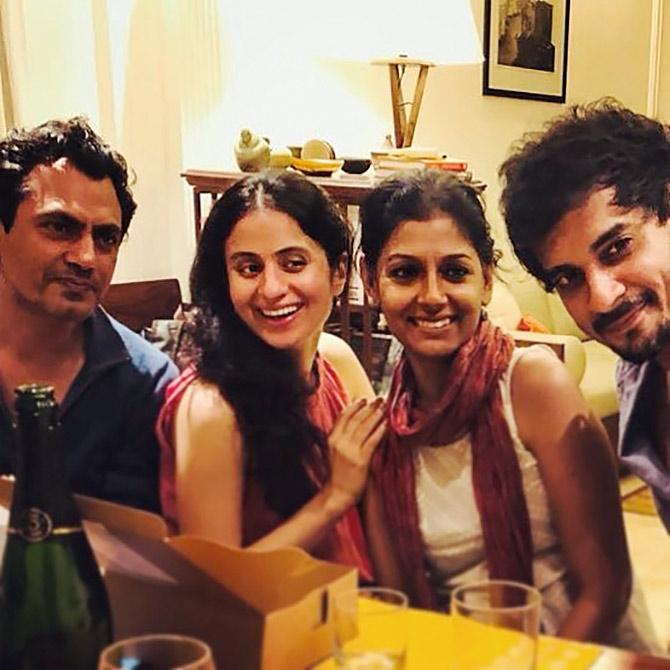 How did you come on board for this film?
Nandita watched Qissa and approached me.
She got back to me after a year, so I thought it (the opportunity) was gone.
I would write with a lot of trepidation because I don't want to pressurise anyone, but I was anxious.
And she would always respond.
After a year, she e-mailed me, asked me to meet her.
She gave me the script and said she wanted me to play Safia Manto.
I was so happy I did a little dance when I came back.
I didn't know then Nawaz was in the film.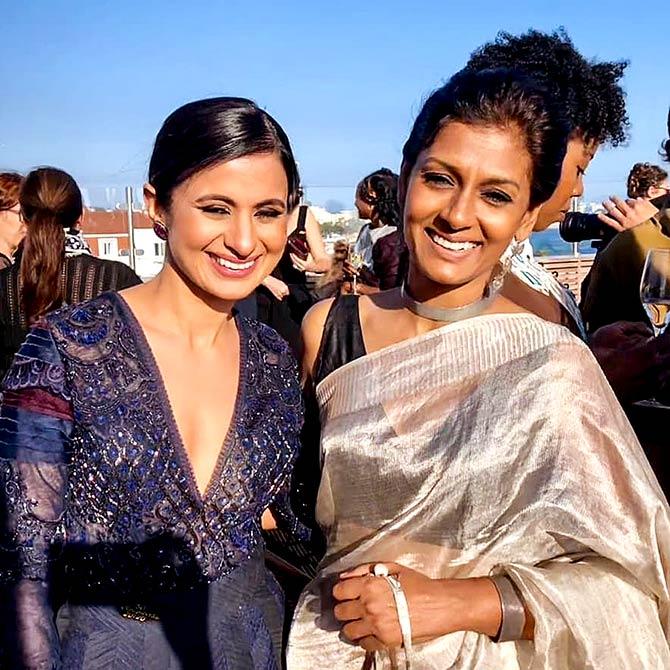 How helpful was Nandita as a director?
Being an actress, she understood our concerns.
For instance, I was reading a line and thinking that it wasn't working. I thought I would ask Nandita the next day.
The next day, Nandita came to me, and said I know you have problem with that line. It was almost like she was reading my mind.
She is also very detailed as a director.
One day, we were doing a tough emotional scene, and a dinner break was called.
It was almost in the climax, when Manto says he wants to go to the hospital.
I felt I would not be able get that emotion back, so I told Nandita 'Let's call off the break.'
She told me, 'You have always got it, why are you worried?'
You need a director who trusts you.
How difficult was it to prepare for Safia's role?
I was learning Urdu just for fun when Nandita approached me. It was a complete coincidence.
I enjoyed the preparation process because I got to read so much of Manto.
It would have been difficult if Nandita had not researched Safia.
Manto had asked her to call him 'Saadat', but she said, 'Achcha nahi lagta.'
She said she would not call him 'sahab' either.
She said she would call him 'Saa sahab.'
I still call Nawaz 'Saa sahab'!
Nawaz is such a brilliant actor. Did that make you nervous?
In fact, it made me feel comfortable.
I am never nervous with good actors, I am nervous with bad actors.
A scene is made when two good actors share with each other; it is not about you at all.
Nawaz is very comfortable to work with. He is very generous as a co-actor.
His working process is similar to mine.
Nawaz never felt the need to go to a corner. Some people feel the need to go away, some don't.
He would be on the sets, but still in his zone.
Things would happen around him, but his mind was preoccupied.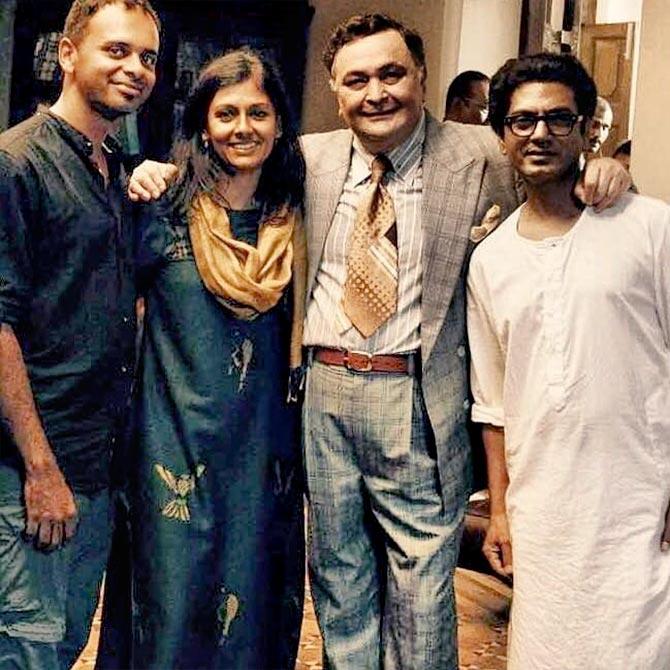 Manto stars actors like Rishi Kapoor, Paresh Rawal, Gurdas Mann, Divya Dutta and Vinod Nagpal in small parts.
It was very kind of them to agree to do this film.
It's because of Nandita's goodwill as well as their love for Manto.
Ranvir (Shorey) would tell me, 'Manto ki film hai, hum kaise nahi kar sakte? (It is a film on Manto, how can we not do it?)'
As artists, most of us have read Manto. He has influenced our lives.
Even if I had been asked for one scene, I would have done it.
Every day, I would go on the sets and see a big star like Javedsaab (Akhtar), Ranvir (Shorey) or Divya (Dutta).
I can't think of anyone other than Vinod Nagpal to play Toba Tek Singh his face was so brilliantly effective.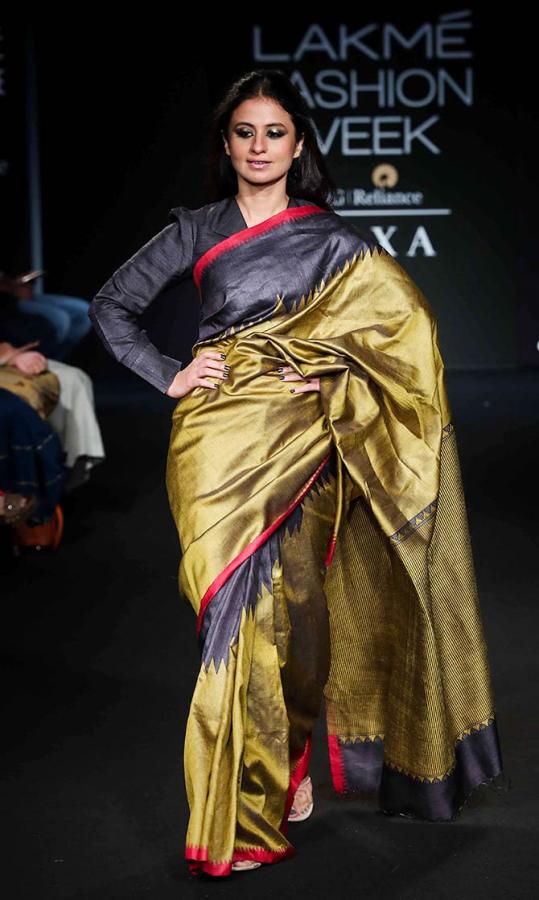 Tell us about yourself.
I had done some theatre in college (Lady Shri Ram College for Women, New Delhi). I liked it, but did not think much of it.
Everyone in my family runs a business -- my father supplies auto parts to Tata, my mother runs a boutique. My sister is an economist.
After I graduated (in maths), I did not know what to do. I knew I did not want to study maths ever again.
Somebody from my college had applied for a mass communication course in Sophia College (Mumbai). I was interested, so I came to Mumbai and stayed in a hostel.
This was the first time I was introduced to the movies as I had a paper on films.
I was mesmerised by it.
After I finished, I became a research assistant.
I gave that up and toyed with the idea of studying further.
Then, I learnt that FTII was starting a course in acting. I thought it would be fun and applied.
After six or seven months, I realised this was my calling.
After I finished the course, I came back to Mumbai to search for work.
Was it easy to find work?
No. It wasn't easy then and it isn't easy now.
There was no work in the beginning. Then there was work that you did not want to do.
So I had to make a choice on what to take and what to leave.
I was fortunate because there was never a time when I didn't have any work, it's that it wasn't the kind of work I wanted in terms of the role's length. I have always had small parts.
I started with small roles in Manish Jha's Anwar and Anurag Kashyap's No Smoking.
Santosh Sivan's Tahaan encouraged me and helped to pay the bills.
I stayed in Versova (north west Mumbai) with some of my friends from FTII.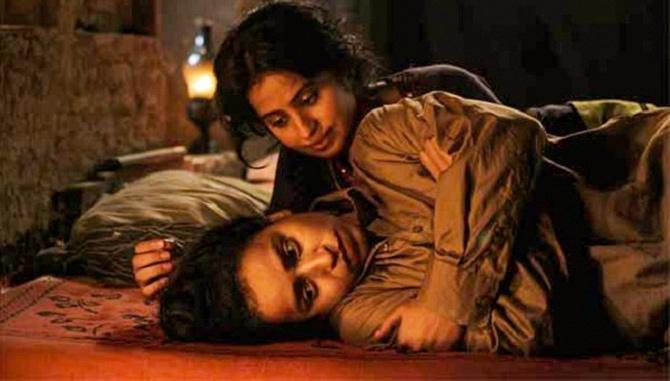 Was Qissa your big break?
I would say Kshay because I did the lead role.
It was an independent film, but it got a lot of attention from the industry.
It was entirely centred around my character, Chaya, who gets obsessed with a statue of goddess Laxmi.
It got reviewed internationally and got noticed me. Qissa sealed the deal.
Anup Singh (Qissa director) would teach at FTII and his AD (assistant director) was my junior. He recommended me for the part.
How do you look at your career?
I am very fortunate for the quality of work I have.
I have been fortunate as far as my directors and scripts are concerned.
My work hasn't reached many people, and I hope that changes.
I haven't got any meaty roles in mainstream films.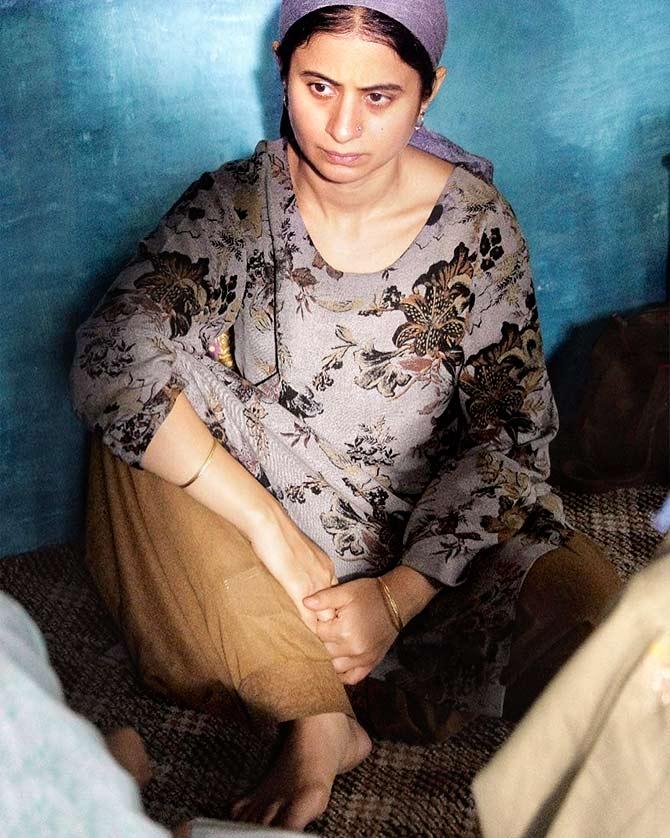 What next?
I have done two Web series -- Mirzapur and Delhi Police.
Both have lovely scripts.
On the film front, Hamid will premiere at MAMI. It's an innocent story of a mother and son and how they deal with loss.
#Gadhvi has dark humour, and also stars Sanjay Mishra and Akshay Oberoi. Gadhvi is the name of a person who thinks he is the reincarnation of Gandhi.