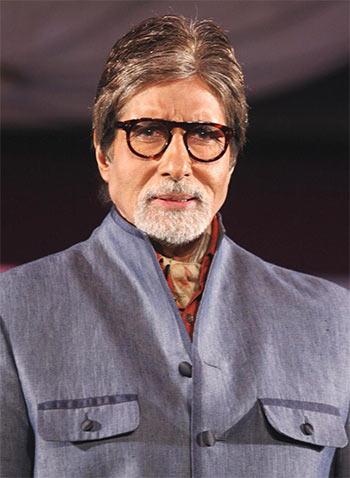 Bollywood megastar Amitabh Bachchan says he is proud that the title of Padma Vibhushan, which he is set to receive from President Pranab Mukherjee next month, will take his family's Padma tally to six.

The 72-year-old actor has previously been honoured with the title of Padma Shri and Padma Bhushan.

"..the President of India shall be presenting the Padma Awards on the 8th of April in Delhi at the Rashtrapati Bhavan.. my 6th visit for this prestigious ceremony - first for my Father when he received the Padma Bhushan, then for my own Padma Shri, then Padma Bhushan, for Jaya the Padma Shri, for Aishwarya's the Padma Shri, and now again for me the Padma Vibhushan," Bachchan posted
on his blog.
"This seems like a record for the family. I doubt if there have been 6 Padma Awardees in one family. And I wonder too for the three Padma Awards for one individual!! So, blessed and thankful to the Almighty," he added.
Bachchan is all set to travel to Egypt later this month for the Annual India Day Cultural festival, 'India by the Nile' where his film
Amar Akbar Anthony
would be screened.
"There is more travel a little later in the month, to Egypt and Cairo for the inauguration of the Annual India Day Cultural festival, 'India by the Nile'... with a presence at the Opera House for a conversation, the showing of
Amar Akbar Anthony
and the formal inauguration of culture at the Pyramids," he said.
Photograph: Abhijit Mhamunkar