The top posts on social media from your favourite Bollywood celebrities: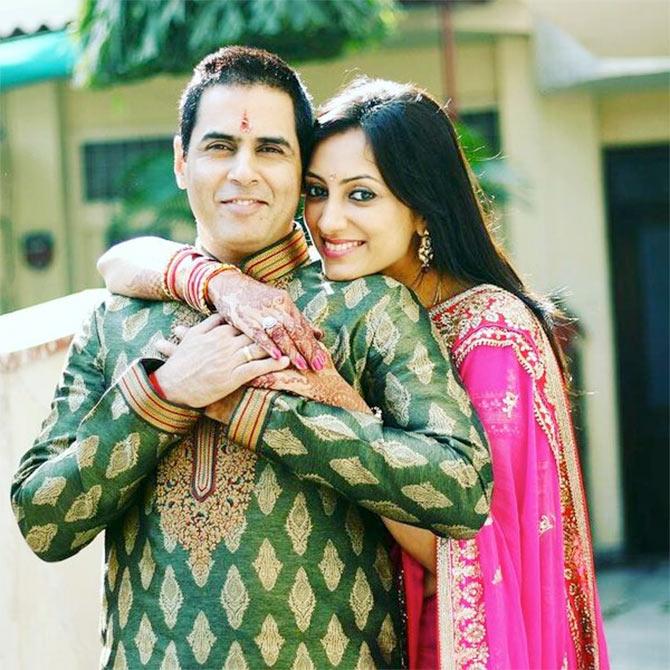 Aman Verma, who was seen in Bigg Boss this year, recently got engaged to his girlfriend, actress Vandana Lalwani.
The 44-year-old actor tweeted: 'Some moments in life change u forever .. ths ones mine .. just put a ring on my frens .. need your love and wishes.'
He posted some pictures from the engagement and wrote: 'The two mothers who make us wht v r. have learnt a lot frm my mum. If u can b just 1% what she is. my life is sorted.'
***
It's a wrap for Housefull 3!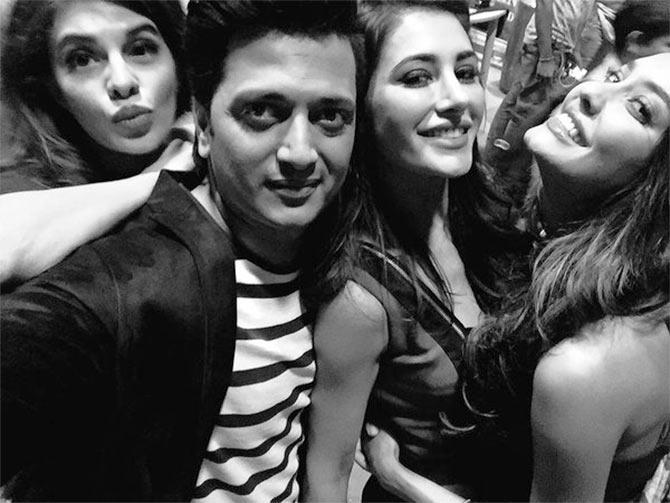 The shooting for Sajid Nadiadwala's upcoming production, Housefull 3, is complete.
Actor Riteish Deshmukh shared a picture from the sets and wrote: 'Housefull of Beauties.'
Nargis Fakhri added: 'Last day selfie. So sad that it's over but I'm looking forward to promotions with this fun lovin bunch!'
The comedy film, which also stars Akshay Kumar, Jacqueline Fernandez, Abhishek Bachchan and Lisa Haydon, will release on June 3.
***

Karan Johar shoots in Vienna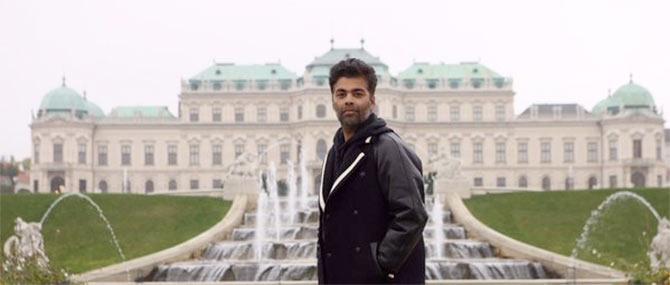 Filmmaker Karan Johar is busy shooting for his next directorial venture, Ae Dil Hai Mushkil, in Vienna.
He posted a picture and wrote: 'The character of a city is in it's architecture. And that makes Vienna so imperial! At BelvederePalace #LoveVienna'
The film will star Aishwarya Rai Bachchan, Ranbir Kapoor, Anushka Sharma and Fawad Khan.
***
Celina Jaitly, Sushmita Sen lash out at Steve Harvey
Actress Celina Jaitly, who was crowned Femina Miss India Universe in 2001, took to Instagram to slam to comedian Steve Harvey for making a blunder at Sunday's Miss Universe pageant.
She posted a collage of pictures and wrote: 'The faux pas that happened at #MsUniverse2015 was totally uncalled for. If I was Ms Philippines I would NOT have accepted the crown at the cost of complete humiliation of another human being on a universal stage, even though @PiaWurtzbach totally deserved to win and is stunning & gorgeous, being a #MsUniverse is more then wearing a crown & a sash and besides once you are at top 5 all 5 candidates are the best and equally deserving. My heart goes out to Ms Colombia and can only imagine her horror/pain & humiliation. The presenter @iamsteveharvey needs never to be hired again for something like this as his mistake is unforgivable. I congratulate both Ms Colombia & Ms Philippines as they are both winners in my eyes ... !!'
Meanwhile, former beauty queen Sushmita Sen congratulated Miss Philippines Pia Wurtzbach on Twitter and wrote: 'CONGRATULATIONS PHILIPPINES #Pia Alonzo Wurtzbach is a beautiful n well spoken Miss Universe!! May her reign be a celebrated one!#happy 4 me, every Filipino is family...n Philippines my 2nd home ever since 21st May 1994 winning Miss Universe in Manila a cherished blessing.'
'As 4 d Host of Miss Universe 2015 #SteveHarvey a careless mistake dat hurt a NATIONS pride..try justifying dat 2 #MissColombia #disgraceful,' Sen added.
***
Ali Abbas Zafar wraps up Sulltan's first schedule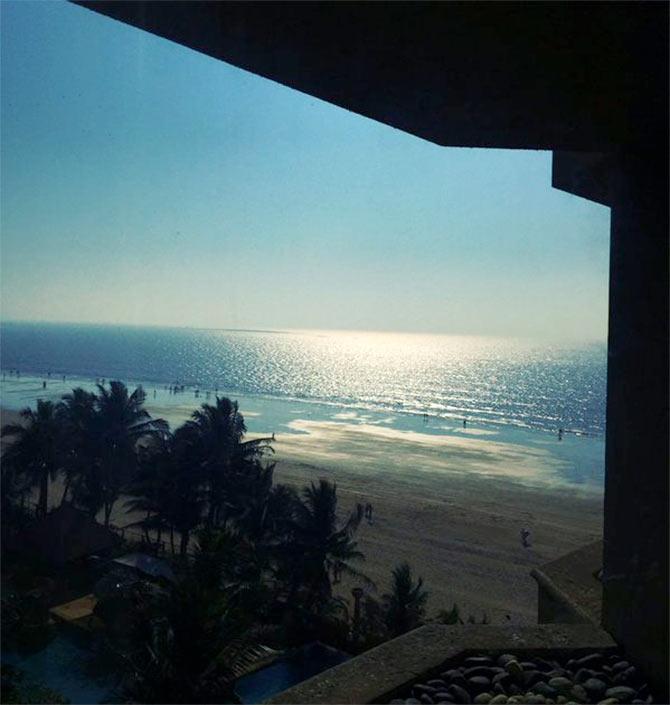 Director Ali Abbas Zafar has finished shooting for the first schedule of his upcoming film Sultan.
He posted a picture and wrote: '1st schedule of @SultanTheMovie wraps today. 20 days down 90 more to go. Scenic beach from set window make the day.'
Produced by Aditya Chopra, the film stars Salman Khan in lead role.
***
Anoushka Shankar wraps up Indian tour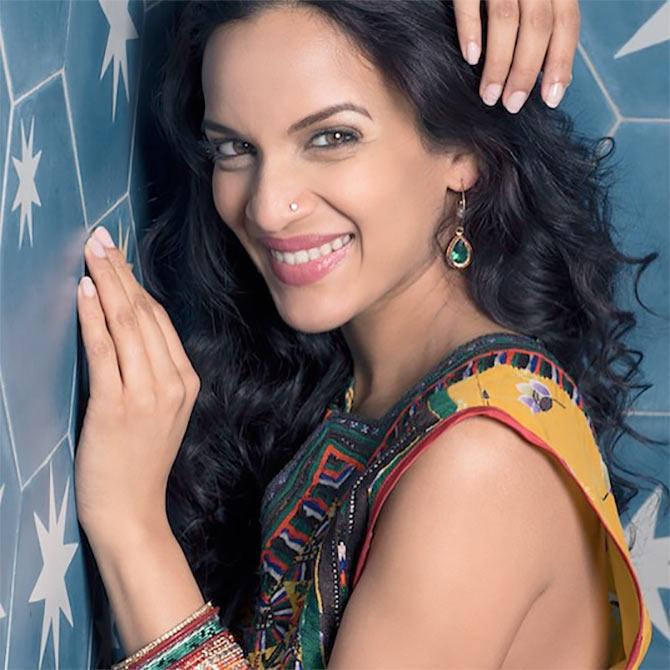 Sitar player Anoushka Shankar, who is nominated in the Best World Music Album category for her solo album Home at the 58th Grammy awards, recently finished her Indian tour.
She posted a picture on Facebook and wrote: 'Dear India, I love you! Thank you for being such wonderful audiences at the Home concerts we've done so far. More to come in January! My best wishes to you all over the holiday season.'
***
Like the latest poster of Airlift?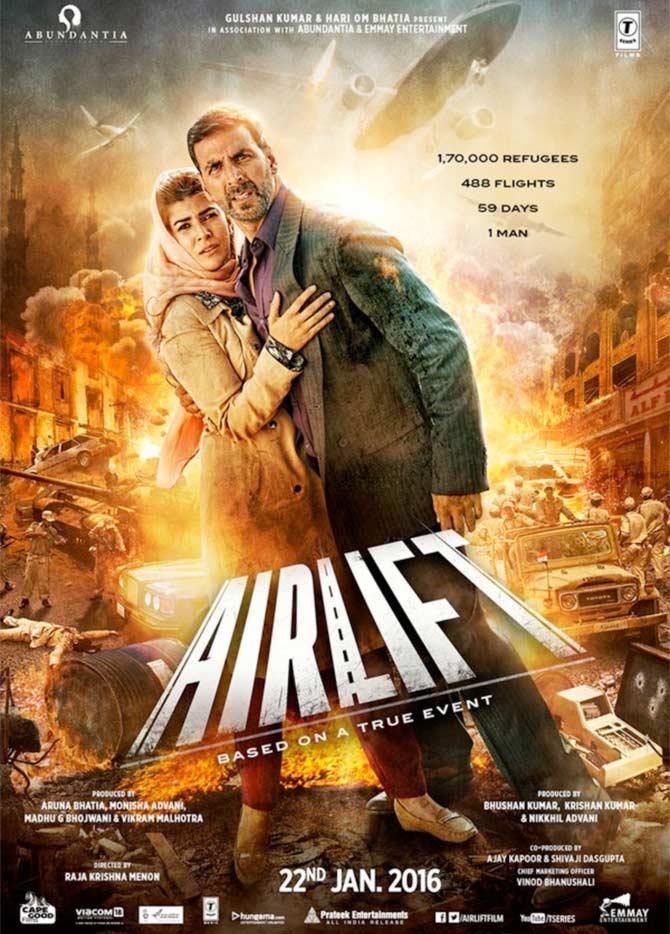 Akshay Kumar turned to Twitter to share the latest poster of his upcoming film Airlift and wrote: 'Get ready 2 witness India's most heroic mission. One month to Airlift! In theatres on Jan 22.'
Directed by Raja Krishna Menon, the film also features Nimrat Kaur. It will release on January 22.