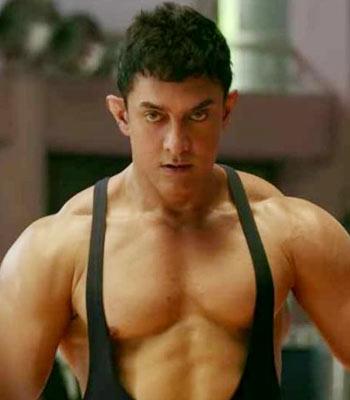 Which one is *your* favourite?
Challenges excite an actor and surprise his audience.
Few possess this quality like Aamir Khan, it's what makes him tick and his movies the most keenly anticipated fare year after year.
Unlike a lot of his contemporaries who rely on old-fashioned stardom to draw their fans in, the 51-year-old star doesn't take his success lightly. He's ambitious in his choices, quirky too.
We will witness his remarkable physical transformation as a young wrestler and, later on, the father of four girls he trains in his vocation in Dangal this Friday. The film is based on the real life story of Haryana's Mahavir Singh Phogat.
Here's a look at Aamir's unique avatars, where he's not playing the usual cop or college-goer, no matter how well (or how often) he's performed. And also where what he plays is as attention grabbing as how he plays it, no matter how lousy the film.
Secret Superstar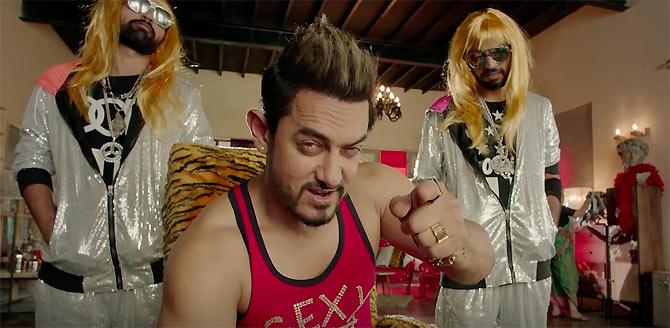 Tinted, spiked hair, red ganji top, beard that cries Nadeem and gestures that scream Anu Malik -- a teeny glimpse of Aamir as an aspiring teen singer's mentor in Secret Superstar is already grabbing eyeballs.
We are anxious to see what's in store when the film hits the marquee in August next year.


PK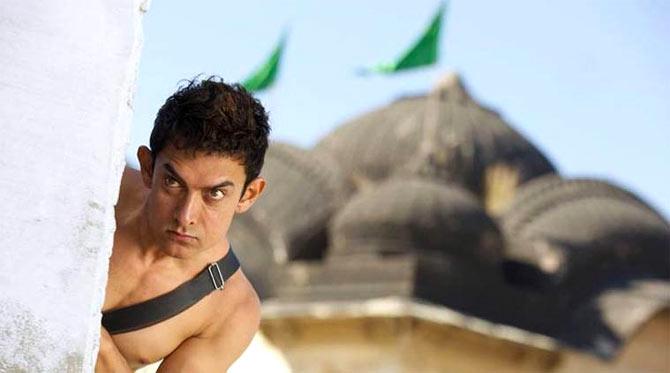 Droll to think how director Rajkumar Hirani must've pitched PK to Aamir, where he plays an alien, a naked alien if you please, looking for his misplaced remote control on Earth to return to his planet.
But before that, he must endure the irrational, overdramatic workings of this nation through a series of madcap adventures.


Dil Dhadakne Do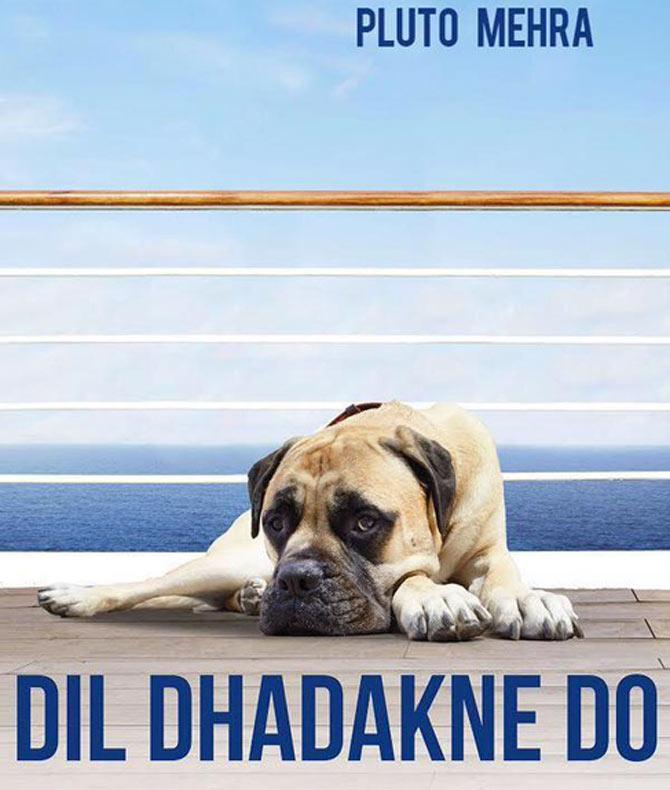 As the gyaan-doling pooch Pluto Mehra, Aamir's voice over for the all-seeing, all-knowing bullmastiff of a dysfunctional wealthy family in Dil Dhadakne Do adds to the star-studded affair that is Zoya Akhtar's fourth film.
It's a fanciful ploy but doesn't quite take off when denied of the same wit that allows his masters to soar.
Dhoom 3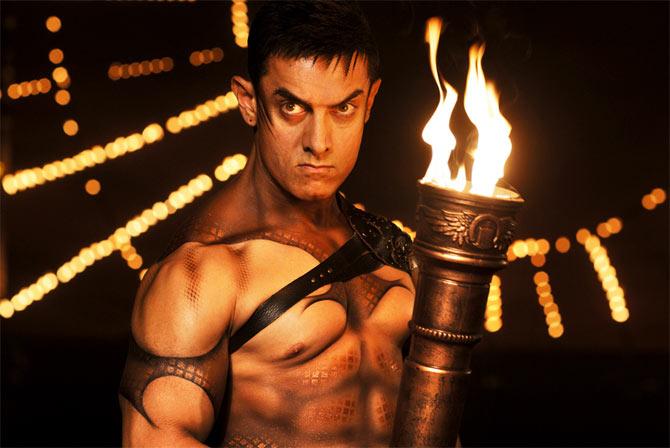 Dhoom films are all about villains in a constant state of cosplay.
In Dhoom 3, Aamir swiftly alternates between a disguise-ready crook and dance-loving circus artist. It's a lot easier when there are two of you as the audience later discovers.


Ghajini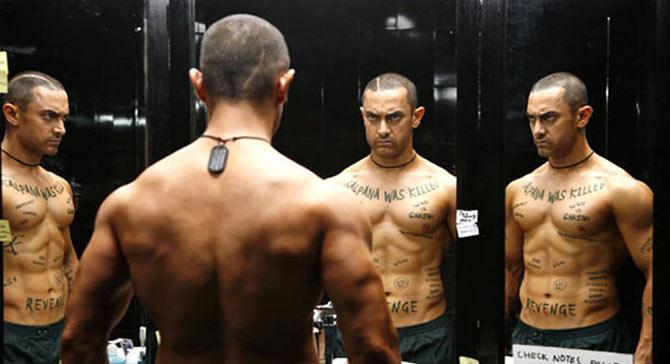 Forget the corporate shark running a large business.
It's Aamir's furiously bald, severely tattooed, seven-pack sporting retrograde amnesiac and revenge-seeking alter ego in Ghajini that's still etched in public memory.
Delhi Belly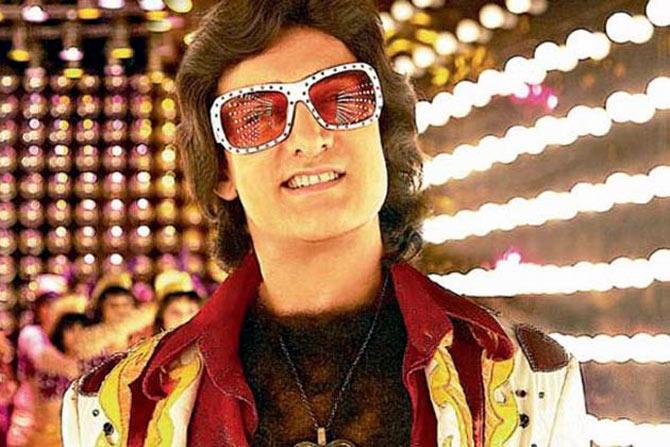 Trust Aamir to make most of an item song.
In his designed-to-offend home production, Delhi Belly, he rocks the end credits with a kitschy shindig as Disco Fighter parodying the iconic imagery of Mithunda and the Big B at their shimmering best.
Mangal Pandey: The Rising.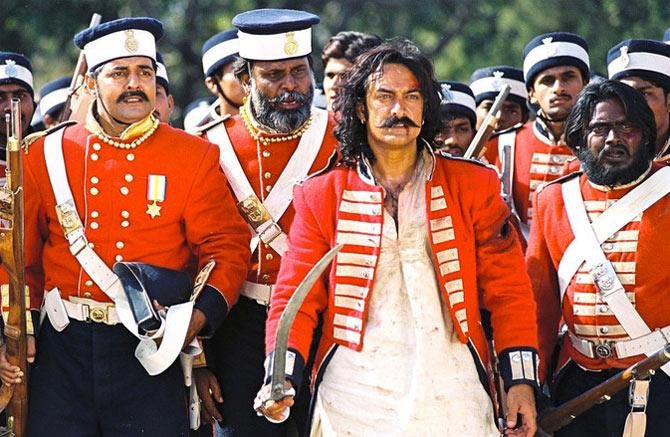 Before he shaved his hair for Ghajini or greyed it for Dangal or grew a bush of a beard for Thugs of Hindostan, Aamir made news for his thick moustache and long tresses in and as Mangal Pandey.
Although his conviction as the mutiny-initiating Sepoy during British Raj is admirable, the period drama itself isn't compelling in the least.
Fanaa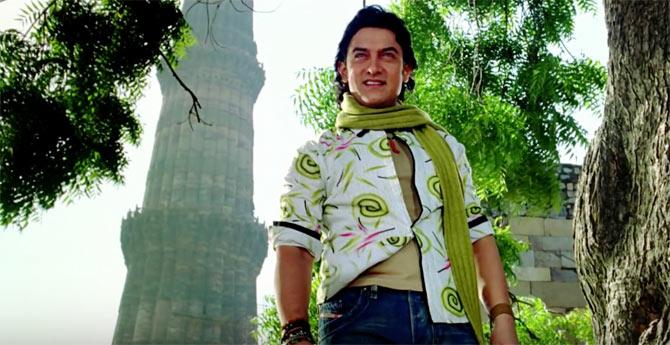 Tourist guides in Bollywood are picture of flamboyance and flirtation. Expectedly, Aamir Khan plays the part to the hilt wooing Kajol under the pretext of Dilli darshan in Fanaa.
In his free time, he works for an extremist group in Kashmir.
Lagaan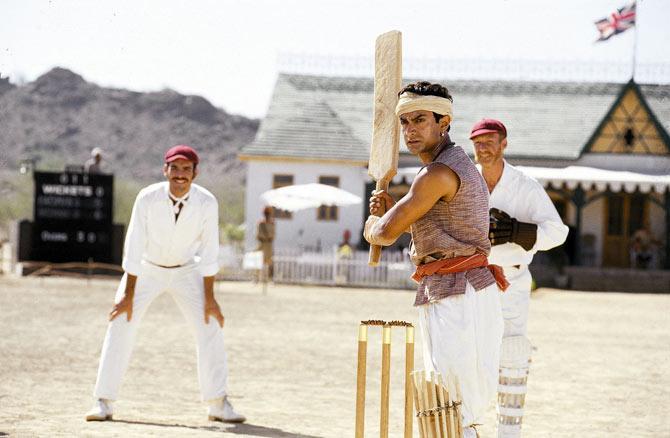 For this Oscar-nominated milestone, the actor slips into the tanned skin of a tormented villager taking on the British in a game of cricket to free his fellowmen from the cruel tax system in pre-Independence India.
And what a Man of the Match worthy performance it turns out to be.
Raja Hindustani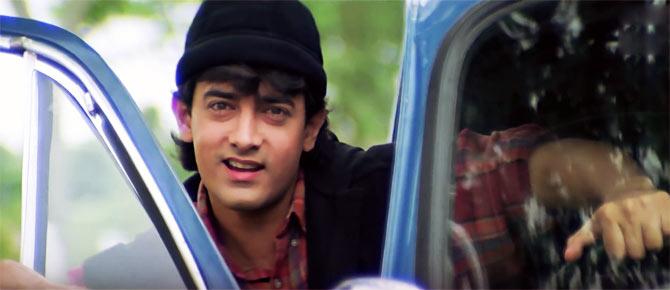 As the garrulous hill-station cabbie going by the name of Raja Hindustani for the most filmi reasons, Aamir's character is tailor-made to annoy. Still, a foreign-returned heiress falls for his ineptness and they embark on a romance that goes awry.
Despite Aamir's best efforts to look the part, co-star Karisma Kapoor's newfound elegance stole the show.


Rangeela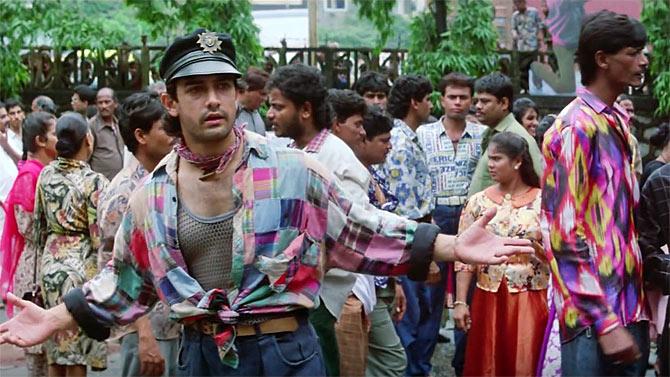 He can talk tapori. He can walk tapori. And he certainly looks shuddh desi tapori in Ram Gopal Varma's least dark story.
Back in the 1990s, no casting director would have thought him right for the part. But Aamir Khan's transformation from sweet to scruffy in Rangeela underscores his ability to amaze in roles (seemingly) outside his comfort zone.

Ghulam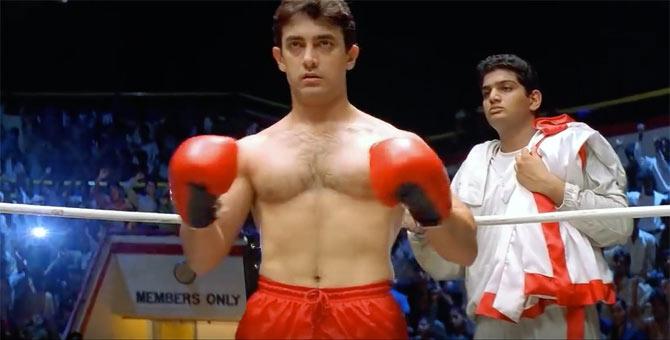 Street-smart riffraff who can pack in quite a punch, Aamir juggles between desi daredevil and homegrown Balboa in Vikram Bhatt's On The Waterfront rehash.
What we remember best, of course, is Khandala and a fist full of rings.
1947: Earth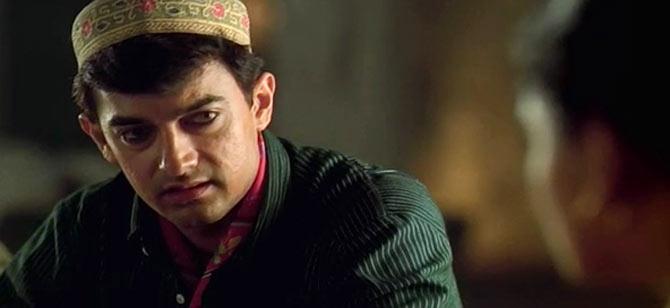 Aamir leaves aside the baggage of stardom to sink his teeth into the character of a cynical ice candy seller in Deepa Mehta's gritty Partition tale.
There's not a hint of his endearing persona in the manner he embraces the psyche of an individual filled with malice.
Tum Mere Ho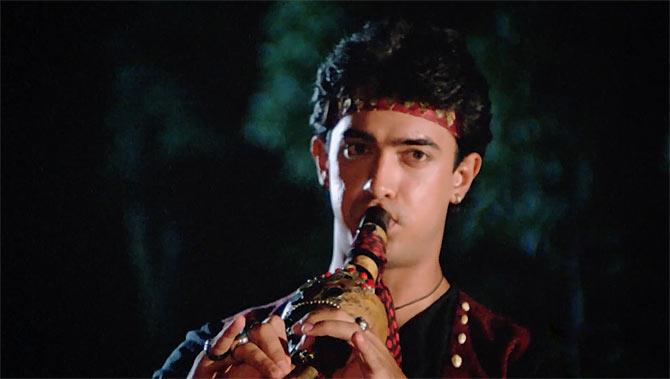 In this absurd supernatural snake drama, produced by his father Tahir Hussain, Aamir plays a lowly snake charmer in love with a wealthy man's daughter, Juhi Chawla. (Yep, it's among the many flops the duo starred in the wake of Qayamat Se Qayamat Tak's mania.)
Ever the perfectionist, the actor's dedication to his look -- faux tribal costumes and headgear -- is at once commendable and comical.