'She's a young, fragile, innocent girl who is put through a tumultuous journey.'
'Her fragility remains intact, and she does not metamorphose into a superwoman.'
'Alia has that vulnerability and fragility in her.'
Meghna Gulzar's Raazi has generated more buzz than any of her previous films, even the much applauded Talvar.
Based on Harinder Sikka's novel Calling Sehmat, Raazi is set in Kashmir in 1971 with the India-Pakistan war as the backdrop.
Meghna wonders if audiences in the Kashmir valley can watch the film; only one theatre still functions in that province of India.
"I hope they will get to see it because a lot of them have made an appearance in the film," Meghna says with a smile.
Meghna always gives her scripts to her legendary father to vet. Raazi, especially, because she wanted her characters to speak as they did in 1971. Meghna, by the way, was only born 3 years after the 1971 War.
Gulzarsaab and his only child tried collaborating on Meghna's earlier films, but "failed miserably."
"It's pretty apparent that as creative people, we are very different," Meghna explains. "So the first five scenes of <Filhaal, we must have written together and then I was like, 'Papa, main yeh khatam kar ke aapko dikha dungi (I will complete the script and show it to you).'
Her father, of course, writes the lyrics for the songs in her films.
"I dare not go anywhere else," Meghna -- after whose nickname 'Bosky' her dad has named his Pali Hill bungalow Boskyanna -- says with a laugh.
Meghna tells the media what to expect in Raazi.
Rediff.com's Jahnavi Patel listens in.
How did you plan the film around Calling Sehmat?
I met Harinder Sikka. We share a kind of rapport. So we had a conversation and he said, 'I don't know who will produce the film, but I want you to direct it.'
I told him if he trusted me with the material, I would develop it and cull out a cinematic story.
That is what I did.
I took it to Junglee Pictures and Priti Shahani because she told me about the book.
When you read the book, the most powerful thread is the journey of this girl.
Her parents make a decision for her and she is married to a Pakistani military family.
She is sent across the border to be the eyes and ears of India.
Apart from that is her parents' and her back story and whatever happened after that, like an epilogue.
You are drawn to dark narratives.
Not dark, but the true life genre is something I gravitate towards.
It's not a conscious thing, it's just that the stories from there are far more compelling.
As a creative person, you want to keep shifting gears so that you don't stagnate.
It's important to touch different genres and different colours of the palette.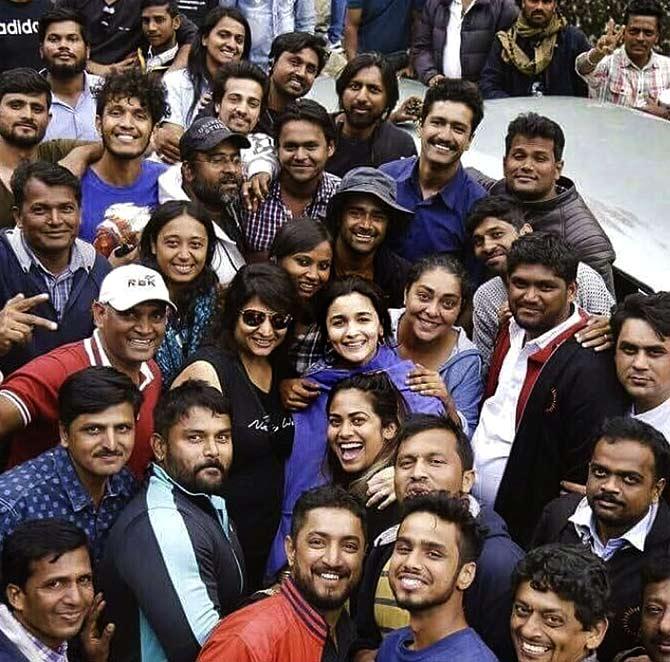 Were there any fears while making this film?
I wouldn't say 'fear' because if there was fear, I would not have ventured toward making the film.
But yes, there was an awareness that this is sensitive territory. But then, so was Talvar.
It's about your own intent why you pick a subject.
If your intent is pure and your integrity is in the right place, it will show in the film. It will seep into the way you execute the film.
More than anything, I believe the audience is far more aware than we give them credit for.
That has been my biggest learning as a film-maker since Talvar.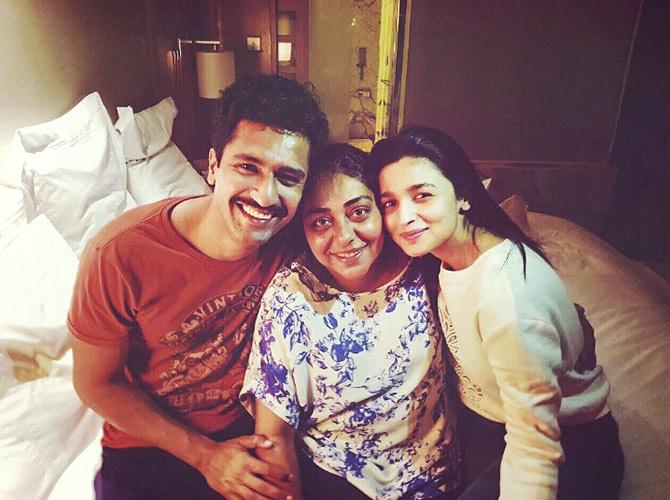 What convinced you that Alia Bhatt and Vicky Kaushal would make the perfect cast?
I knew the story and the arch their characters would travel. There was a level of performance that was required.
With Alia, her physicality worked for me. This was a 20-year-old girl from Kashmir.
Even though my character is a spy, she's not Lara Croft.
She's a young, fragile, innocent girl who is put through a tumultuous journey.
Her fragility remains intact, and she does not metamorphose into a superwoman.
Alia has that vulnerability and fragility in her.
With Vicky, you see him and there's a namrata (softness) in him. That's what I wanted.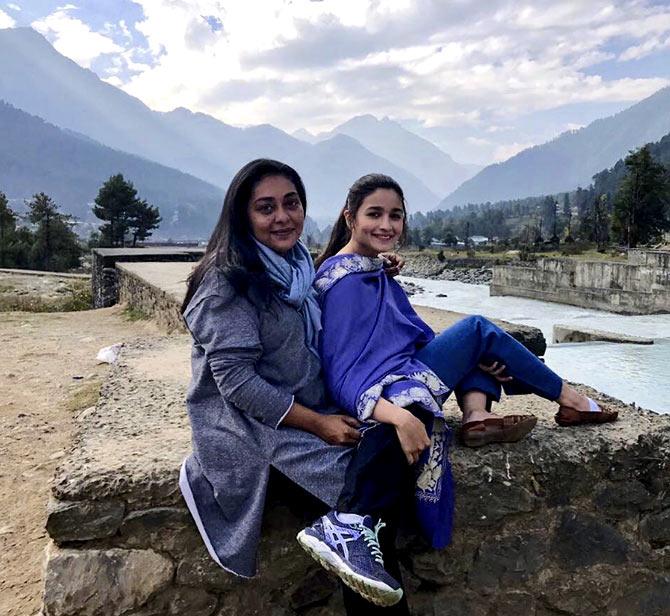 Was it difficult to teach Alia Urdu?
I didn't have to explain meanings to her because the language in the film is fairly simple.
It was just the enunciation one had to get right. First get that right and then corrupt it again because Kashmiris do not annunciate thick consonants.
Alia is very quick on the uptake. She is a fabulous learner.
She says she never went to school, but if she had, she would have been an A-grade student because she is such a rattu master.
She has spoilt me as a director because she raised the bar very high.
Her level of preparedness before she even sets foot on the sets is outstanding.
Your father Gulzar's film Libaas, made in 1988, has not been released till date. Have you ever thought about directing it?
That's an unfortunate consequence, but it does not give me the liberty to direct it.
It's not just my father's films, all cinema that we consider classic, I feel if we want to reinvent or make today's generation aware of it, bring the originals.
If we have thought of remaking them today, they must have made a mark for themselves.
So re-release the original and show that instead.
That film-maker, at that point in time, has done a fabulous job and therefore it resonates even today. Don't re-interpret it.
Will Raazi release in Pakistan?
We hope so.
As of now, I don't think there are any plans to, but something inside me says that when the film releases, you will realise that it looks at the Indo-Pak dynamic very differently.
There is nothing in it that won't let a release in Pakistan.
But this question should not be relevant because it's Raazi and it's an Indo-Pak subject. Our films are anyway not releasing in Pakistan, which is a tragedy in itself.
Cultural exchanges should not be driven by politics.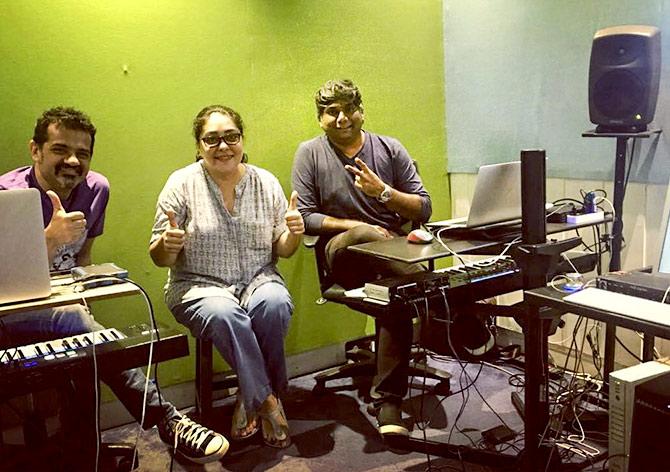 What is the toughest part about bringing true events on celluloid?
Authenticity.
Like I said, I treat the audience with a lot of respect and I don't underestimate their intelligence at all.
Thanks to the Internet, everyone can go and find out what is wrong.
Keeping it real and not being offensive to who you are talking about (was tough).
Whether it was the deceased in Talvar or the parents who were dealing with it, or this character Sehmat, keeping their dignity intact is of prime importance.
That's the toughest thing when you are making a film based on a true incident.
Do you think patriotism has become diluted?
I think it has become more vociferous today, but it's hollow.