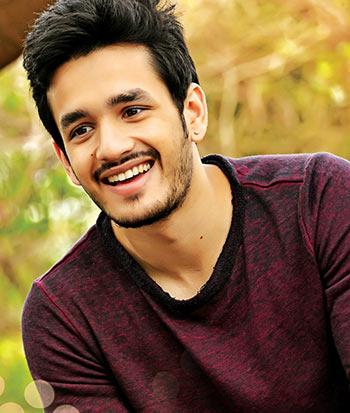 'Akhil means universe and that title suited the film well,' VV Vinayak tells Radhika Rajamani.
Director V V Vinayak will launch Nagarjuna's son Akhil Akkineni in Akhil: The Power of Jua, releasing November 11. The film also stars Dilip Kumar's grandniece, Sayeesha Saigal.
In this interview with Rediff.com contributor Radhika Rajamani, Vinayak gives us some details.
Why was the film release delayed?
The delay occurred due to graphics. There is a flight sequence in the climax which did not come out well in the CG. So it had to be done again.
There was no reshoot involved.
Is there some fantasy element in the film?
No, the film is not a fantasy. It is a family entertainer -- it has fights, comedy, songs. It is a social story. The whole family can view this film.
Were you tense because you were directing a star's son?
I saw Akhil in Manam and liked him. I told him I had this story. There was some tension but Nithin's father Sudhakar Reddy supported me. A responsibility was placed on me. I had to present Akhil in a good way.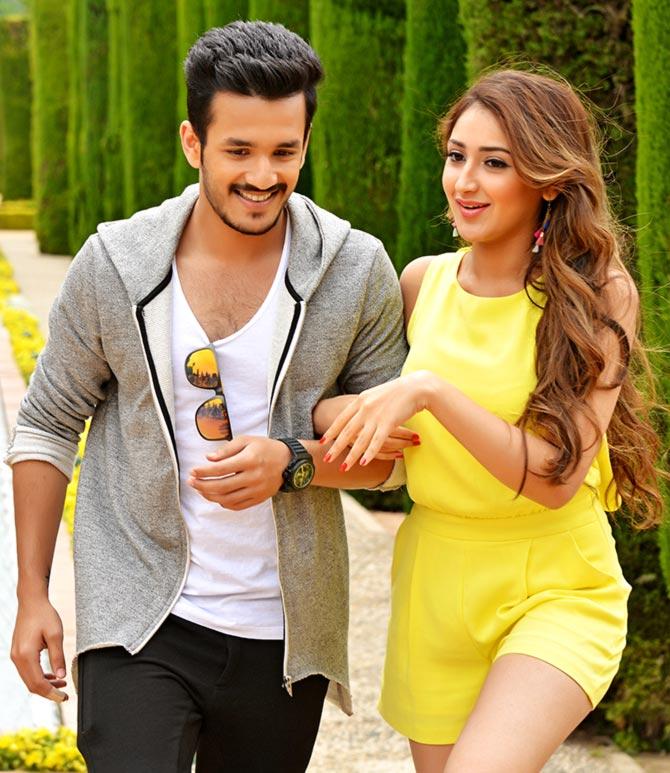 How is Akhil in the film?
People may go with Nagarjuna's image in mind and he may have followed that. Akhil has done it very differently. I was worried about him matching comic timing with Brahmanandam but he did that too well. He has all the qualities of a commercial hero. He danced extraordinarily.
Akhil is getting offers from Bollywood.
Were not the fans upset at the postponement of the film?
Fans were upset initially. Nagarjuna and I clarified the reasons at a press meet and they understood. They are now eagerly waiting for the release.
How was the heroine Sayeesha Saigal selected?
A friend of Sudhakar Reddy suggested her name. When we saw her, we took her instantly. She is a good performer and dancer.
Did you interact with Nagarjuna in the course of this film?
I had not known him much. He is a pleasant man. In the last few days, I have come to know him.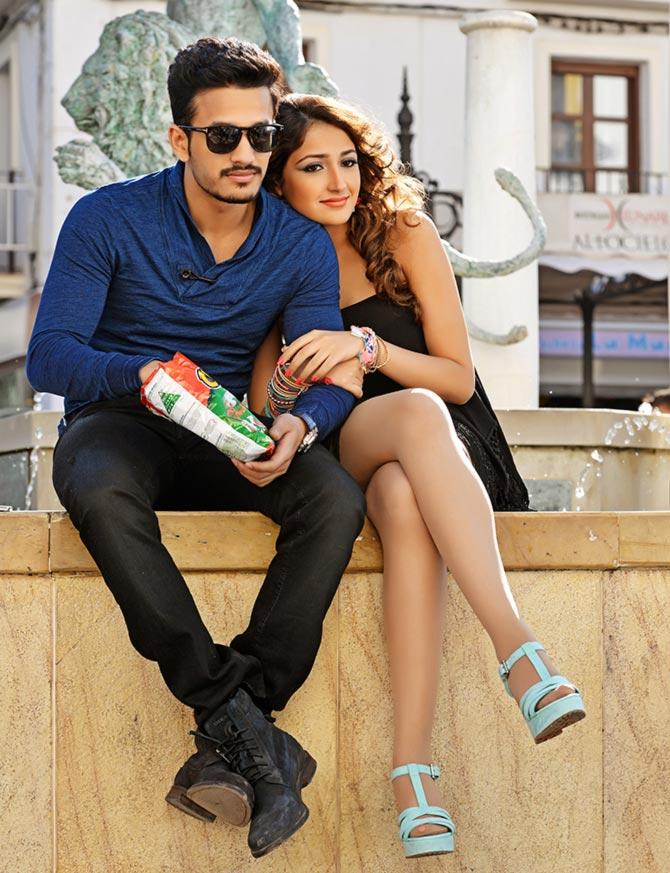 Why is the film named Akhil: The Power of Jua after the hero's name?
Akhil means universe and that title suited the film well. Jua means Sun in Swahili language. The tale revolves around an African tribe and how they are related is to be seen in the film.
Was shooting this film a challenge for you?
Yes, it was. It was shot in different climactic conditions where it was either freezing or really hot. I had a good crew like (cinematographer) Amol Rathod , (art director) Prakash, (editor) Gautham Raju, (music directors) Thaman and Anoop Reubens, (BGM) Mani Sarma to help me.
Are you directing Chiranjeevi's 150th film?
It is too early to talk about it now.