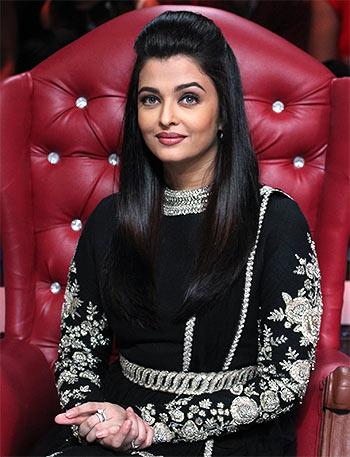 It's been a while since the brilliant Shyam Benegal directed a film. His last film was the political satire Well Done, Abba in 2009.
Now, Benegal is set to return to movie-making with a film starring Aishwarya Rai Bachchan.
"It is a film entitled Chamki Chameli that Shyambabu wanted to make for the longest time," says a source. "It's an Indian adaptation of the opera Carmen and requires a lot of singing and dancing. Shyambabu feels no one but Aishwarya possesses the grace to carry off the role."
The only hitch is that Benegal wants to shoot Chamki Chameli in Rajasthan in February, and Aishwarya will not be available.
This, however, this is not an insurmountable problem, as both the director and actress are very keen on working together.