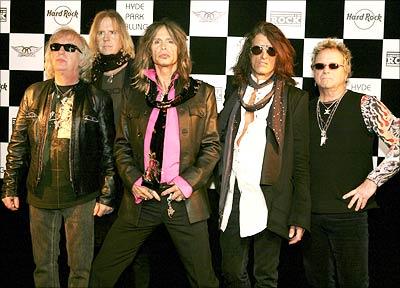 They have sold 140 million albums worldwide, 66.5 million in the United States alone. They also hold the record for the most gold, platinum, and multi-platinum albums by an American group.
From left to right, they are Brad Whitford, Tom Hamilton, Steven Tyler, Joe Perry and Joey Kramer, also known as Aerosmith.
And they're coming to India!
Yes, you read right. The details are yet unclear, but the band seems confirmed to perform in Mumbai this June.
There is an official notification on the band's global tour website, and India's leading concert promoters DNA, who just brought us Roger Waters and are getting us a much-needed dose of Iron Maiden, are the men responsible.
Stay tuned for more details. For now, go and listen to Janie's Got a Gun.
Photograph: Claire Greenway/Getty Images