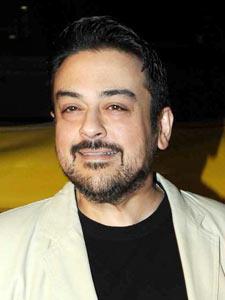 Musician-singer Adnan Sami has had enough of bureaucratic pressures, the latest being the service tax that he's required to pay.

"The only reason why I was unable to pay my service tax is because the RBI (Reserve Bank Of India) has frozen my bank accounts," says Adnan Sami. "So now I'm getting another organisation which owes me service tax to give the money directly to the Indian government rather than pay me."

Adnan says that the money in his frozen accounts was all legal. "It was all declared money. I don't know why it was frozen. I don't know why I am being subjected to this constant scrutiny and suspicion when I am as Indian as any other citizen. I've lived in India for 14 years. This is my home. I have no property anywhere in any part of the world except the one that I occupy in Mumbai. So to those who want me to go from India, I want to ask, where do I go?"

Taking a deep breath, Adnan says, "I'm making
every effort to pay my taxes on time but how do I do it if my bank accounts are frozen? I asked the authorities permission to let me open a bank account. They told me to approach them through the bank I wish to open my account with. It's been months since the bank asked the Indian government's permission to let me open an account. There has been no response."
He adds: "I have applied for Indian citizenship. I am not a non-resident citizen. Other foreigners get citizenship in seven years. I haven't got it in 14 years.
Ab bahot gaya
. Please let me live in peace in a country that I consider my home."
Sighing deeply over the irony of the police serving him notice for overstaying Adnan says, "I need to apply for a fresh visa periodically. And you can only apply for it after the earlier visa expires. My visa expired on October 6 and I dutifully applied for a fresh visa. If the time being taken to issue a fresh visa is longer than usual, how am I to be blamed for it? And where is the question of leaving the country? Once you have applied for a visa, there is no way you can leave."