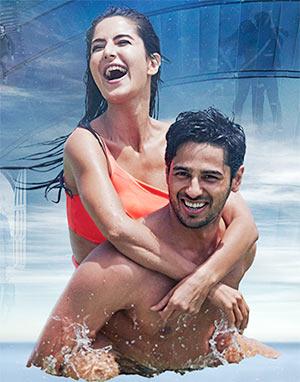 'I wrote the Baar Baar Dekho script seven years ago. At that time, it was called Saat Steps. Later it was called Kal Jisne Dekha. It became Baar Baar Dekho before the shooting started.'
Indian-American scriptwriter Sri Rao gets candid about his first Bollywood movie, Baar Baar Dekho.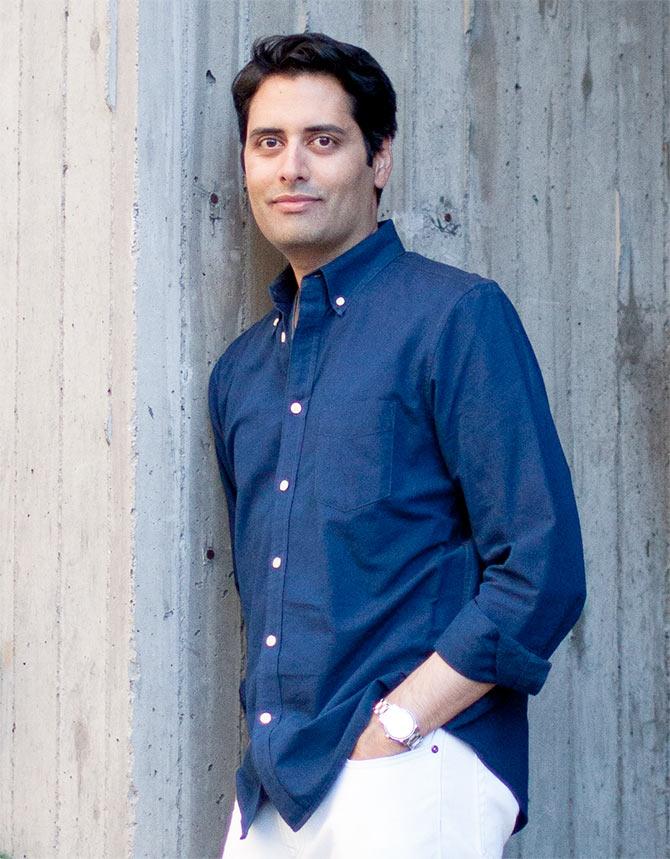 IMAGE: Baar Baar Dekho scriptwriter Sri Rao. Photograph: Angie McCaffrey
Sri Rao was born and raised in Mechanicsburg, outside of Harrisburg, Pennsylvania, but India was always a part of his perspective, especially through the lens of Bollywood films.
After starting a career in writing for American television, Rao decided to live his dream of making a Hindi film.
He wrote a script with Indian characters, set in America. It was Bollywood romance, as he saw it, as an Indian American.
Fast-forward many years, and Rao's script is now a full-fledged Bollywood film called Baar Baar Dekho with Katrina Kaif and Sidharth Malhotra.
Directed by Nitya Mehra, the film is a joint production of Ritesh Sidhwani and Farhan Akhtar's Excel Entertainment and Karan Johar's Dharma Productions.
After Excel and Dharma bought Rao's script, they brought in writer and stand-up comedian Anuvab Pal to make minor changes to it with Mehra.
Baar Baar Dekho opens in theatres on September 9 but the film has already generated quite an excitement.
Rediff.com's Aseem Chhabra met with Rao in New York before he was heading to India for the release of the film.
You have also done film production in the US, right?
Yes, my company did line production work for two Yash Raj films -- New York and Badmash Company. New York, at that time, had the longest outdoor shoot in Bollywood history.
It was shot in Philadelphia....
My production company had experience shooting in Philadelphia. We shot a series for Nickelodeon, so we ended up using the same crew and locations. Philadelphia is also cheaper.
We came to New York for two weeks and did a few pick-up shots.
There is a song in New York set in Times Square.
Yes, we shot that song at the Liberty State Park (in New Jersey) and other locations in the city.
Badmash Company was a shorter shoot. Only one-third of the film was shot in America.
How did the script for Baar Baar Dekho come about? Was it so titled when you wrote it?
No, it's gone through a couple of title changes.
I was born and raised on a diet of Indian movies, as are a lot of NRIs. My mom is a big fan of Hindi and Telugu cinema and it was a big influence on life growing up. I always had the dream of making a Bollywood movie but it seemed far-fetched.
I did have a career as a screenwriter. I sold my first project in 2004 -- a pilot for FOX called UN. I had a play before that in New York called Precipice. It moved to Los Angeles and there I got my first agent. Since then, I have been working consistently on TV.
I wanted to write a Bollywood script, so I went to India in 2008 for general informational meetings. When I went to Yash Raj, they told me they did not have a position for a writer. But they saw my production experience and asked me to consider line-producing Kabir Khan's next film, which was New York. That became my first step into Bollywood.
Finally, I wrote this script, which was seven years ago. At that time, it was called Saat Steps. Later it was called Kal Jisne Dekha. It became Baar Baar Dekho before the shooting started.
Aditya Chopra was the first person I gave the script to read.
But you had already registered it with the Writers Guild of America (WGA)?
Yes, as with everything we write here in the US.
Aditya really liked it, but his idea was to make it as an English-language American film. He wanted the male lead to be American and the female lead to be Indian.
I was flattered that he responded so positively to the script but I wanted it to be a traditional Bollywood movie. I had placed songs in the script, and explained what they should be about.
The next person I showed it to was Karan Johar. I met him through my agent at CAA, David Taghioff (also Priyanka Chopra's agent). He's Indian American and early on when people were not even talking about Bollywood here, he started the business of connecting with Indian clients. He's the one who connected me with Yash Raj and then Karan.
I met Karan in New York, in the lobby of the Four Seasons over tea in 2010.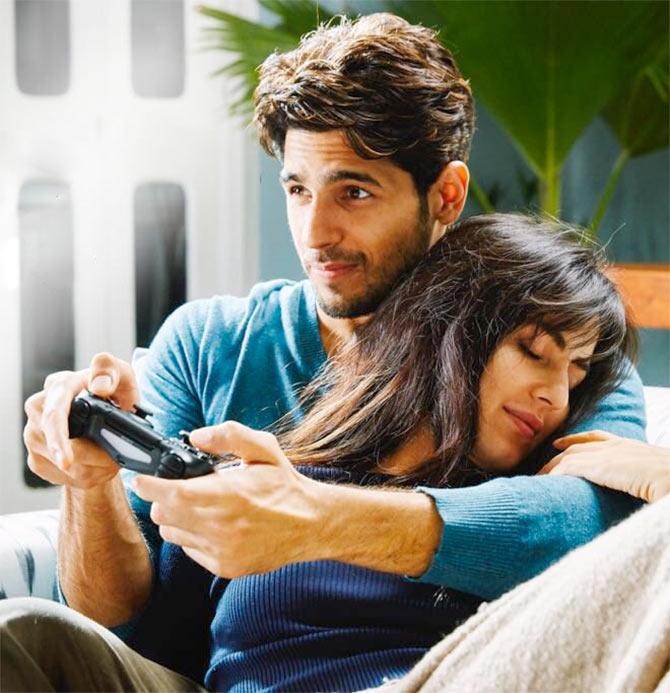 That was a while back.
Yes, it has been a long journey. The movie spans the course of 60 years in the lives of the characters and it feels almost as long.
Karan was very gracious and asked a lot of questions. I gave him the script, and he read it on the flight back to India. The next thing I heard was that they were going to pass because the story felt too American.
Then we went to a few other studios in India -- UTV, Reliance... I took a trip to India in 2011. We got it out to the major players but everyone passed.
You had written a script and Yash Raj was willing to buy it. Why didn't you sell it to them?
Yes, some people thought I was crazy. I did feel it was a great opportunity but it (Chopra's vision) wasn't what my vision was. I have had to make a lot of compromises along the way for this script.
But then everything I have done in my career has been such a long shot anyway.
I am the first American to write a Bollywood movie. And for an Indian American to be in Hollywood is such a long shot too, when all my peers are doctors or pharmacists.
I read that you went to The Wharton School for your undergrad. What did you study there?
I studied marketing in the business school. I always knew I wanted to be in the film industry but my parents wanted me to have something to fall back on.
Ah, Indian parents.
I am really glad I went to Wharton because that helped me to start a production company, read contracts...
Then one day in 2013, I got a call from my agent and he said Ritesh Sidhwani had gotten hold of my script and loved it.
But there was a catch: He already had a director in mind.
I forgot to mention that when we were going out with the script earlier, I was also supposed to direct it.
Was it Nitya Mehra?
Yes. She had previously worked with them on Lakshya and Don.
Ritesh was very passionate about the script. He liked its different take on a love story. I spoke to Nitya and she was supportive of the script.
So this was one of the compromises I made.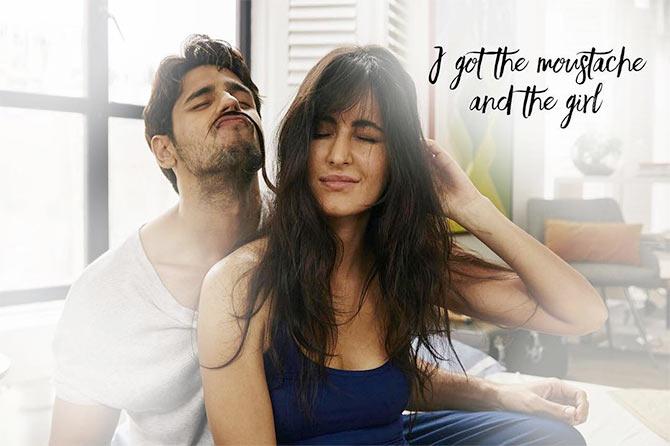 At what stage Karan came on board as a producer?
That was about a year later, about the time Sidharth (Malhotra) came on board.
What was the negotiation process like with WGA and Excel Entertainment?
There has never been a Bollywood script written by a member of WGA.
What about Akshat Verma, who wrote Delhi Belly?
He's Indian. He just spent some time here and studied at UCLA.
It was a lengthy and difficult process, but to everyone's credit, they wanted to make it work. WGA saw this as a new opportunity for its members to find work in India.
Did WGA negotiate on your behalf?
The actual negotiations were done by my agent at CAA.
But WGA is a labour union and so there are a lot of minimum requirements -- including a minimum payment, which could be much higher than what they pay to scriptwriters in India.
Also, all players must be signatories of the guild.
As a union member, I am not allowed to work for a company that is not a signatory. That was an obstacle that needed to be crossed.
There is often talk that there isn't a system to develop writing talent in India. If anyone is interested in hiring Hollywood writers, all parties have to be signatories of WGA. British and other foreign studios have dealt with this situation. This was the first case with an Indian studio.
What happened when Anuvab Pal was brought in to make adjustments to the script? The WGA was not concerned about that?
No, they only represent their members. I can only sell the script as a member. I sold my rights to the script to Excel; they kept me informed about the changes. Nitya and I spoke at length and had a couple of working sessions about the changes to the script.
The changes between my script and the working script were minimal. They mostly had to do with cultural references. The characters have shifted from America to Delhi. The cultural flavour of it changed.
Plus, I wrote the script in English. We always knew we would have to bring in someone to write the dialogues. That was done by Anvita Dutt.
What are the credits you get in the film?
For the story and first billing for screenplay.
I also have the executive producer title. That is more customary to our industry in the US because of the amount of work I put in for the development of the script, shopping it around and getting it set up.
Did you go for the shoot?
Yes, for a part of the shoot in Scotland last year.
Was it fun?
Yes. It's always an interesting experience for a screenplay writer -- whether in Hollywood or Bollywood -- because no one knows that you sat alone in your apartment for days, nights and months, and created all of these people, situations, words and emotions. You created them alone. It's a very personal process. I feel I gave birth to the lead characters, Jai and Diya.
Did they look like anything you had in your mind?
They look even better than I could imagine the characters.
It's always interesting when you get on the set and see 200 people working on your creation and then see the film on screen. By then you are quite detached from it. It's the director's baby by then.
It's almost like you are the surrogate. You were needed to give birth but you are not the parent. It's bittersweet, but it is also very necessary in order for the movie to be made and for other people to add their artistry to it.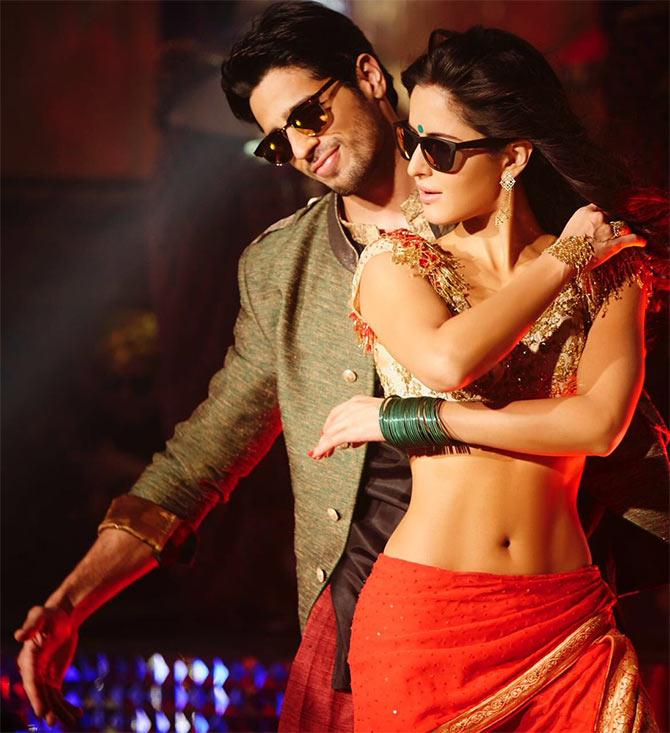 Have you seen the film?
No, I will watch it with everyone else in India.
You have seen the Kala Chashma song?
Of course.
Is the song in the film or is it an item number in the end?
Hmm...
Okay, you cannot tell me that.
Yes, sorry!
But I am so excited as an Indian American. We always dance to these songs from Bollywood films at weddings, but we are so detached from how they emerge out of India. So then to have a song from my own movie is really cool.
Do people know you in India now?
I would say I am known in the industry.
Do you have any other projects from Bollywood?
It has yet to be seen if my experience is going to be a one-off. I hope this is the beginning and an opportunity for other writers as well. Bollywood has become very sophisticated in story telling.
What recent films have impressed you from Bollywood?
I loved Kahaani, Mary Kom, Queen, Kapoor & Sons, Piku, NH 10...
What are you working on?
I have sold about a dozen pilots to the major networks. I just sold one -- an Indian American sitcom -- to Warner Brothers.
By working as a scriptwriter in this rigorous system has made me a better writer. You can have a fairly stable legitimate career, making a good living, and also get known in the industry. India still is developing a system where writers can sustain themselves.
Will you always work within the WGA system?
Yes. I am not allowed to work outside the union rules.
Can't you go abroad and work?
If I do, I will be kicked out of WGA and then I can never work in the US. I had to explain that to people in India.
Any other projects you have coming up?
I have a book coming out -- a coffee table book called Bollywood Kitchen: Dinner and a Movie the Indian Way.
I take my 25 favorite contemporary Bollywood movies from DDLJ and Kuch Kuch Hota Hai, and introduce them to American audience. For each movie, I have an Indian meal from my mom's recipes. The book should be out in spring.
I found whenever I went to a party, there were two questions people asked: what Bollywood films would you recommend and then they would say they love Indian food. I would respond that chances are, you have never had authentic Indian food. We don't make chicken tikka masala and tandoori naan at home.