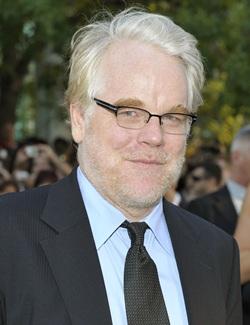 Oscar-winning actor Philip Seymour Hoffman was found dead in his New York apartment on February 2, a law enforcement official said.

He was 46.

Media reports suggested a drug overdose could be to blame, but the official, who declined to be named, revealed the cause of death was under investigation.

Police responded to the scene in Manhattan's West Village after receiving a call at about 11:15 am (1615 GMT), the official said.

The Wall Street Journal, which broke the story, said Hoffman was found with a needle in his arm by his screenwriter friend David Bar Katz in the bathroom of his apartment.

Hoffman -- whose recent movies included The Hunger Games: Catching Fire and The Master -- won an Oscar for best actor in 2006 for Capote and was seen as one of the pre-eminent actors of his generation.

In its front-page obituary, the New York Times referred to Hoffman as "perhaps the most ambitious and widely admired American actor of his generation."


Born Philip Hoffman in July 1967 in New York state, he was the third of four children of a Xerox executive and a feminist housewife who divorced when he was nine.

An avid athlete, the stocky youth became involved in school theatrics after suffering an injury. He earned a drama degree from New York University in 1989, though he fell into alcohol and drug abuse for a while.

After inserting his grandfather's name, Seymour, between his existing names, he made his big screen debut in a 1991 independent film called Triple Bogey on a Par Five Hole.

In 1997, he made a quiet splash as a closeted gay crew member who makes a tentative pass at star Mark Wahlberg in Paul Thomas Anderson's porn industry tale Boogie Nights, followed by a quirky turn as a toady in the Coen brothers' The Big Lebowski (1998).

In Anthony Minghella's unique crime thriller The Talented Mr Ripley, he stole the show from co-stars Matt Damon, Jude Law and Gwyneth Paltrow with his stealthy supporting role as slippery and duplicitous preppie Freddie Miles.

The hard-working actor played music reporter Lester Bangs in Cameron Crowe's Almost Famous (2000) and then took on the role of a lonely lecher in Todd Solondz's Happiness (1998).

He also had striking roles in Anderson's Magnolia, starring Tom Cruise (1999); in Flawless, in which he plays a melodramatic drag queen, opposite Robert De Niro; in Punch-Drunk Love; and in big-budget pictures like the 2003 Oscar winner Cold Mountain.

In the picture: Philip Seymour Hoffman. Photograph: Mike Cassese/Reuters