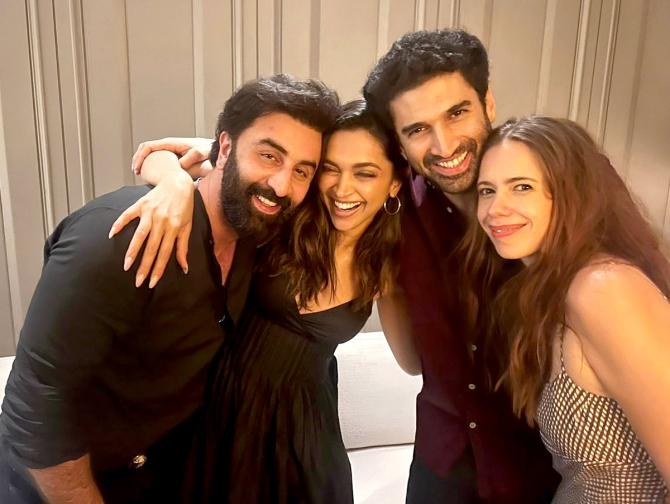 It's been 10 years since Ayan Mukerji's blockbuster Yeh Jawaani Hai Deewani released in theatres, and the lead cast, including Ranbir Kapoor, Deepika Padukone, Aditya Roy Kapur and Kalki Koechlin -- got together to celebrate its success yet again.
Earlier in the day, Ayan had shared a heartfelt note, 'YJHD - My second child, a piece of my heart and soul - 10 years old today!
'I think after all these years, I can confidently say that... Making this movie was one of the greatest joys of my life! And what we achieved with it - with all its perfections and imperfections - is a source of great eternal pride for me!
'Strangely, I don't think I've ever seen Yeh Jawaani Hai Deewani fully from beginning to end, since the day it released ... (Always pushing towards the next milestone, and not looking back enough...!)
'But when I'm older and wiser - I think I will watch the movie at least once a year - because a big part of who I was and how I looked at life - is forever captured in this movie!
'In the recent months, I have often had people recognise me and come up to me... and I'm thinking they will say something about Brahmāstra, and then they started talking about YJHD!
'So, putting out a whole lot of gratitude for Yeh Jawaani Hai Deewani... and all the many people who connected deeply with the movie over the years!
'Also sharing a Director's Note I had written at the time, in my story which someone special from my team shared with me a few days ago... and it brought back all kinds of memories for me!'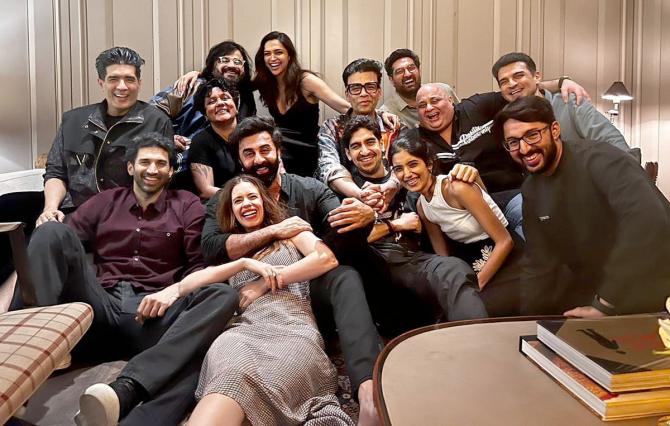 Producer Karan Johar adds, 'Time flies... especially when a film like #YehJawaaniHaiDeewani never gets old.
'This was a special story which really got the heart and the pulse of the generation and many more to come... And what a dream team that told this story of dreams so beautifully!!!'
Sharan Sharma, who assisted on the film, went on to direct Gunjan Saxena: The Kargil Girl and the forthcoming Mr And Mrs Mahi.
Editor Akiv Ali later made his directorial debut with the Ajay Devgn-starrer De De Pyaar De.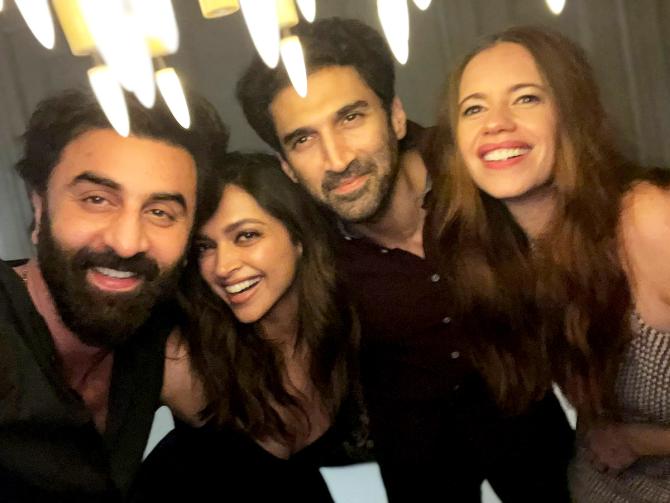 While Deepika calls it 'a piece of my heart and soul', Kalki explains what it was like working with the dream team: 'How we've all grown and learnt since then and yet some things I can't imagine any different, like @deepikapadukone will always be teaching us a dance step we can't follow, @adityaroykapur will always be our big Lebowski.'
'Ranbir will always play a prank that makes us squeal and @ayan_mukerji will always ask us uncomfortably personal questions that lead to the best conversations loved the memories we collected here, happy 10 years guys.'
Evelyn Sharma, who played a bit role in the film, writes, 'Has it been 10 years already?! Crazy how life has changed since then! But how good is it to go back and watch YJHD again?'