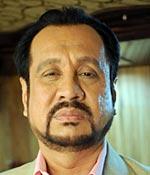 Lawyer
Abbas Kazmi
found himself voted out of
Bigg Boss
in the very first week of elimination.
Kazmi, who is best known for defending terrorist Mohammad Ajmal Kasab, believed that that may be the reason why the audience did not want to see any more of him on the reality show.
He talks to
Rajul Hegde
about his time in
Bigg Boss
.
What made you participate in Bigg Boss?
That was the first show offered to me. Given a chance, I would consider other reality shows too.
I love challenges and the concept of people from different walks of life, different countries and different religions living under one roof as a family. This show gives out a positive message of national integration and communal harmony.
Plus, I wanted to experience the life of a beautiful jail.
You said that the channel approached you for the show. But it was reported that it was you who approached the channel.
That's not true. The channel had been chasing me for six months and I refused them thrice. Finally, I agreed to do the show.
Do you think one week was enough to clear your image?
Like I said, I went on the show because I love challenges. I did not go on the show to clear my image. I have always got a pat on the back -- even when I was defending Kasab. Why do I need anyone's help to clear my image? I am not answerable to anyone and I know how to live my life. I will answer to people only when it is required. If they understand, it's good. Otherwise, I am happy this way.
Why do you think you got evicted?
I was the biggest threat to the housemates because I was a potential winner. All the contestants have a strategy. I was the strongest contestant so they wanted to get rid of me before targeting the simple ones.
People didn't vote for me because they are still angry at me for representing Kasab. They should understand that the court appointed me; I did not approach them.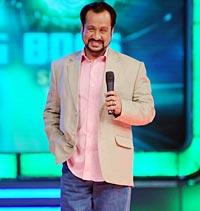 You were friendly with Rahul Bhatt. Aanchal Kumar even cried when you left.
Yes. Rahul Bhatt is very sweet. I got to know that he lives in my lane. So we're neighbours.
Aanchal is grounded. She's a lovely girl. She is emotional – she may cry each time a person leaves the house! I will definitely be in touch with these two, and with the others if they wish.
Are you upset now that you are out of the house?
No. My daughter was going back to Hyderabad. When she heard I was nominated to be evicted, she stayed back. I was back in time for her birthday.
People don't have a very good perception about the lawyers. Comment.
When people ask me why I defended Kasab, I give them an example of the doctors at Nair hospital, who saved Kasab on the night of the 26/11 attack. Why don't they ask this question to those doctors?
What is your take on the death penalty?
I don't want to talk about Kasab. In general, I am against capital punishment. The simple logic is when you can't give life to someone, you don't have right to take it away from someone. If you punish a person and later learn that s/he is an innocent, can you get back their life?
How was your interaction with Bigg boss host Salman Khan?
Salman is fun and a lovely guy. He is approachable and can connect with anyone, irrespective of their age. The channel wouldn't have found a better host.