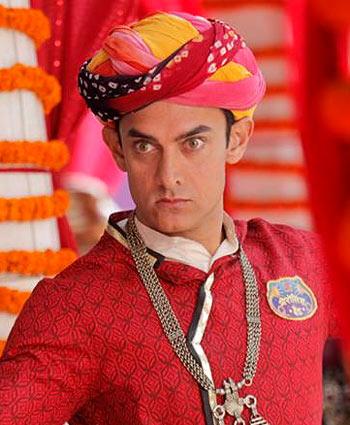 'During Satyamave Jayate, some people spread rumours on social media that I was clicking photographs with terrorists'
'We respect all religions. All my Hindu friends have seen PK and they didn't find anything hurtful in it'
Fresh off the success of his newest film, Aamir Khan warns his fans about rumour mongers.

Aamir Khan's performance in his latest film PK has been widely praised by audiences and critics.
However, the accolades have come with their own share of controversies.

While certain right wing Hindu groups want the film to be boycotted (the film reportedly hurts their religious sentiments), the high ticket prices for the film resulted in some single screen theatres in Mumbai refusing to screen it.
There have also been murmurs of PK bearing a striking resemblance with director Umesh Shukla's OMG! Oh My God.
Aamir is unperturbed by all these complications.

In a press interaction organised on December 22 in Mumbai, the actor addressed all the charges levelled against PK.
Sonil Dedhia/Rediff.com listens in.

Are you happy with the response to PK?
Yes, I am very happy with the response to the film.

A lot of people from the film fraternity have texted me saying that it is my best performance to date, which is really encouraging.
I have worked really hard. PK is one of the toughest films of my career.
One common reaction is that PK has an Oh My God hangover. Did you see that coming?
Thematically PK and Oh My God are similar, but the plot is totally different.

The characters and circumstances of both films are different from each other.
Numerous films have been made on the same lines. In fact, I feel there should be 10 more films in the space of PK and Oh My God.
PK's box office collection is only rising and that is an indication that people are watching the film and liking it.
There was a story in yesterday's newspapers that you offered Rs 8 crore to Oh My God director Umesh Shukla to stop him from making his film.
(Laughs) It's all fabricated news. Please call Umesh Shukla or you can even call Paresh Rawal (who played the protagonist in OMG!) to check.
This is absurd. You should be very careful about what you read and what you believe.
The film has got a strong response on social media; some support the film, others are asking for it to be boycotted.
I won't call it a strong response. Every time I do something there are people who go against it.
During Satyamave Jayate (his popular TV show) some people took to social media and started spreading rumours that we collect money and give it to religious organisations, and I am clicking photographs with terrorists (laughs).
Those who want to maintain the status quo and do not want to change anything because that is in their interest, are deceiving you.
They won't like this film. It's more like a parda phaash for them.
Even in Satyamev Jayate, we have seen many times that people who benefit from the status quo do not want it to change. They are usually the guys you need to be careful about.
I have stopped reacting to these things as I don't know what their agenda is.
The ticket price has been a big concern too. Rates in some theatres are as high as Rs 750. Manoj Desai, owner of Gaiety-Galaxy and Maratha Mandir cinemas in Mumbai has refused to screen PK. He says that you should intervene in the matter.
I am not in control of the ticket prices. That is decided by the exhibitors.
To my knowledge, tickets rates at multiplexes vary for morning and evening shows and prices are lower on week days.
Our films are running in single screen theatres also. A single screen like Nandi in Bandra (a suburb of Mumbai) is selling tickets at Rs 60.
I believe Manoj Desai said that we don't want to sell it to single screens, but there are several single screen cinemas in Mumbai and across India that are showing PK.
I have been assured that we have kept the interest of the common man in mind.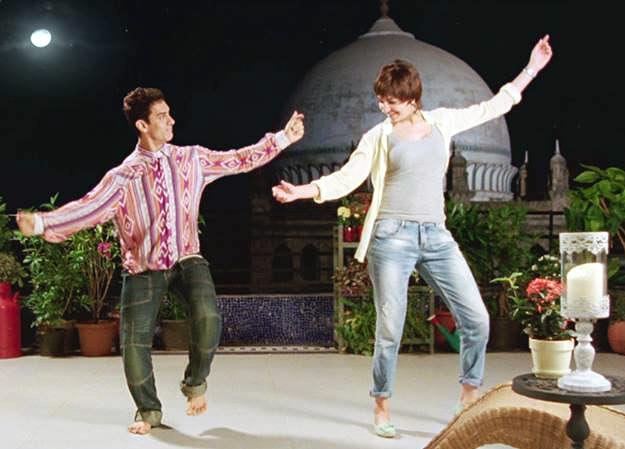 Image: Aamir Khan and Anushka Sharma in PK.
There is a scene in the film where your character is running behind Lord Shiva. This has offended a lot of Hindutva groups. They accuse the film of hurting their religious sentiments.
We respect all religions. All my Hindu friends have seen the film and they didn't find anything hurtful in it.
Raju (the film's director Rajkumar Hirani) is Hindu. So is Vinod (the film's producer, Vidhu Vinod Chopra) and so is Abhijat (scriptwriter Abhijat Joshi). In fact, 99 per cent of the crew was Hindu.
No one would have done such a thing. I respect everyone's viewpoints, their feelings and their opinions.
Utmost care has been taken in telling the story in a sensitive manner and not a sensational manner.
The film takes a dig at a godman, which hasn't gone down well with some spiritual leaders.
There are a lot of genuine spiritual gurus who will make you feel better. They inspire and enrich you with ideas and they are great spiritual leaders.
This film does not target them. It is for those who are corrupt and are trying to take advantage of you to sell their products.
To pray, talk or communicate with God and share my feelings or troubles, I don't need a mediator.
You are taking a break from television in 2015. When will you start work on your next film Dangal?
I haven't signed any film right now. I can tell you 30 more rumours about me doing some film. Right now, I am just reading scripts.
But your physique seems to suggest you are preparing for the role of a wrestler in Dangal.
(Grins) The moment I sign something I will update you.
How do you plan to celebrate the New Year? Do you have any resolutions?
I am planning to have a quiet time with Kiran (his wife Kiran Rao), her parents, our son Azad and my mother.
I don't have any resolutions as such but I'd like to be moderate in my life.
I am a complete extremist. I do things in extreme and in the process I sometimes end up making mistakes. So I'll learn a bit about how to be moderate (smiles).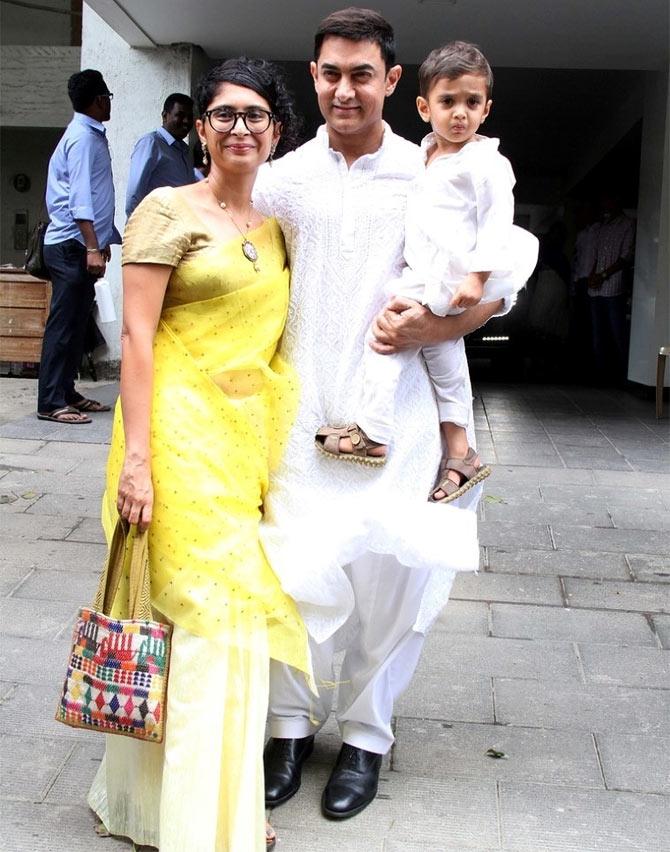 Image: Kiran Rao, Aamir Khan and Azad Rao Khan.
When will Kiran direct a film again?
She's been working on a number of ideas but since the time Azad was born, her whole focus has been on him.
It is difficult to pull her out of the house for two hours. She gets concerned and starts missing him.
But of late she drops Azad to school, writes for three hours and then picks him up. In fact, a couple of months back she went to Himachal for research for her script.
So I am also hoping that she comes out with a script soon. I told her to make a film and I'll look after Azad. In this process I will also get a break (laughs).
Do you enjoy being a dad to a toddler?
I love being a hands-on father. Kiran is going for the Berlin Film Festival in February so I will take care of Azad during that time.
And frankly, Azad ke dil main mere liye koi value nahi hai. Jab maa jaati hai toh main focus main aata hoon (Azad does not value me; I come into focus only when his mother is away).