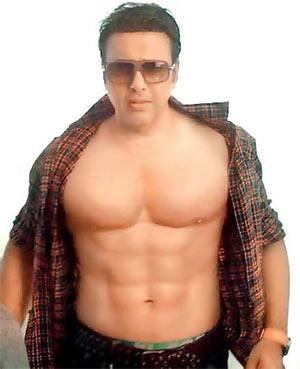 Who's the hottest pick from this lot? YOU tell us!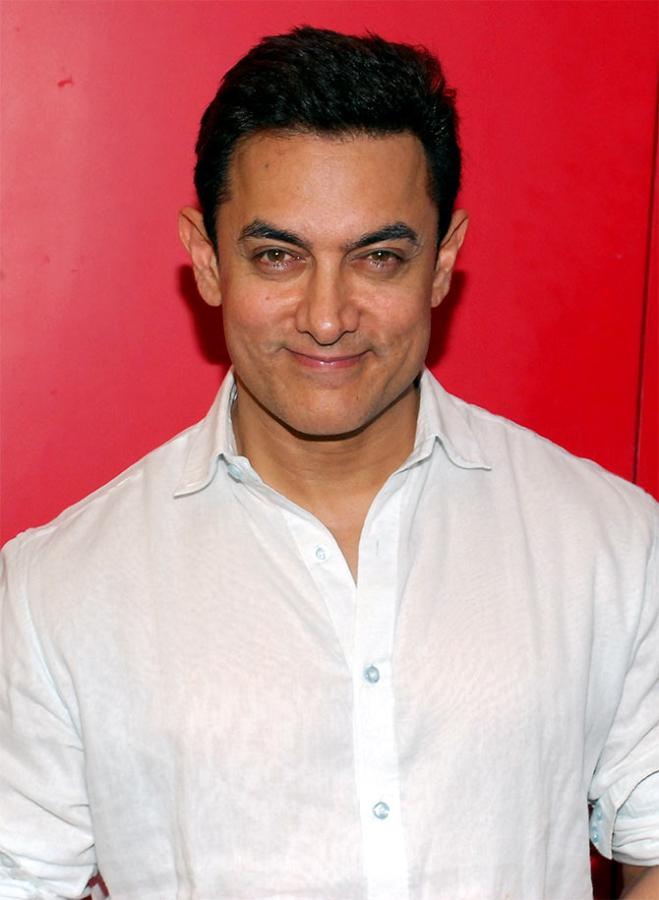 Photograph: Pradeep Bandekar
Aamir Khan, whose Bollywood career has spanned three decades, several box office firsts, among other headline-making milestones, turns 50 on March 14.

He burst on the big screen with his chocolate-hero charm and looks youthful even in middle age.

That's true for several other film stars, who looked their BEST even past 50.
A lowdown on some of the HOTTEST stars at 50. Plus you can vote for YOUR favourite at the end!


George Clooney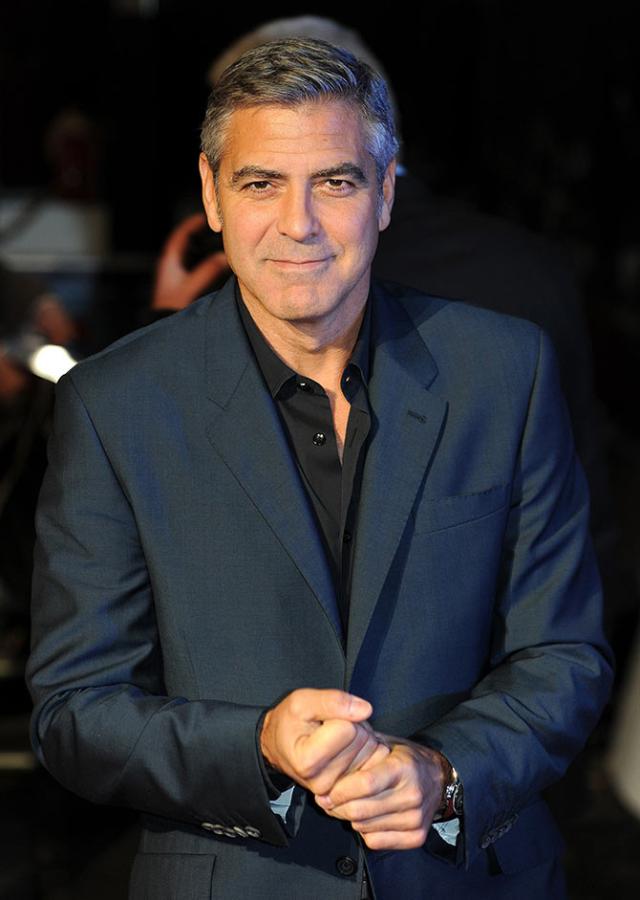 Photograph: Paul Hackett/Reuters
George may be 53, but his charm and sex appeal only increases with time.

The award-winning actor-director attending the British premiere of his 2011 film The Ides of March.

Don't let that famous glint in his eyes fool you though. He turned 50 the same year!

Anil Kapoor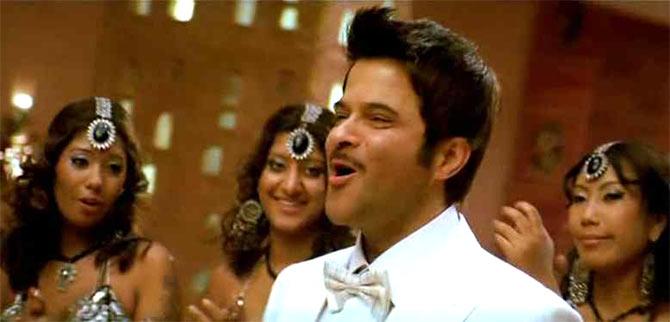 Image: Anil Kapoor in Humko Deewana Kar Gaye.
That fresh-faced turn, complete with puffed hair and a natural swagger, Anil is one of Bollywood's evergreen stars.

On a scale of one to a million, how difficult is it to tell that he starred in 2006's Humko Deewana Kar Gaya at the ripe age of 50? (Psst... Our answer to Jack Bauer turns 59 on December 24!)
Brad Pitt
Photograph: Frazer Harrison/Getty Images
One of the most good looking actors in the world, flaunting slicked-back hair, tinted glasses and salt-and-pepper fuzz in all its natural glory, and proving yet again that 50 may very well be the new 25.

Brad, who turned 50 last year, seen at the premiere of wife Angelina Jolie's film Maleficent.
Sanjay Dutt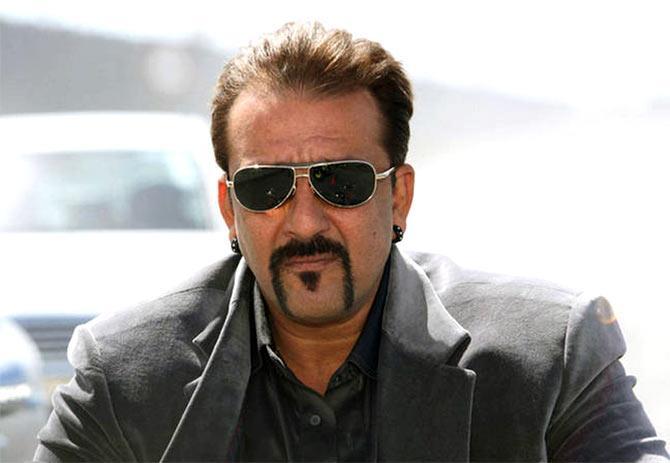 Image: Sanjay Dutt in Luck.
Bollywood's real-life rockstar, Sanjubaba channeled his decidedly cool style as the villain in the 2009 film Luck starring Imran Khan and Shruti Haasan.

That happened to be the year he celebrated his 50th birthday.
Nagarjuna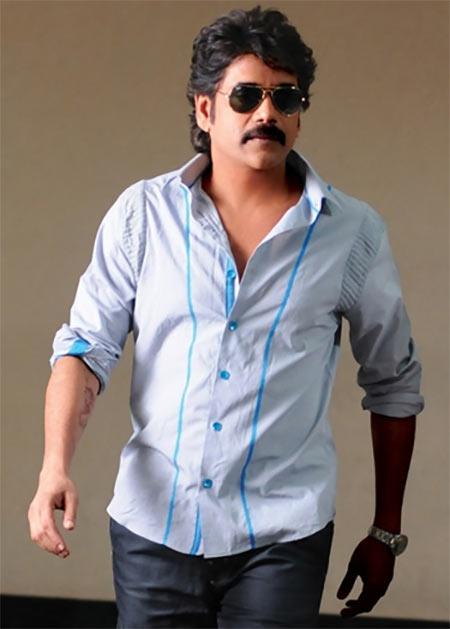 Image: Nagarjuna in Kedi.
One of the Telugu film industry's most popular stars, Nagarjuna looked as dapper and fit as ever at 50 while he shot for Kedi in 2009.


Richard Gere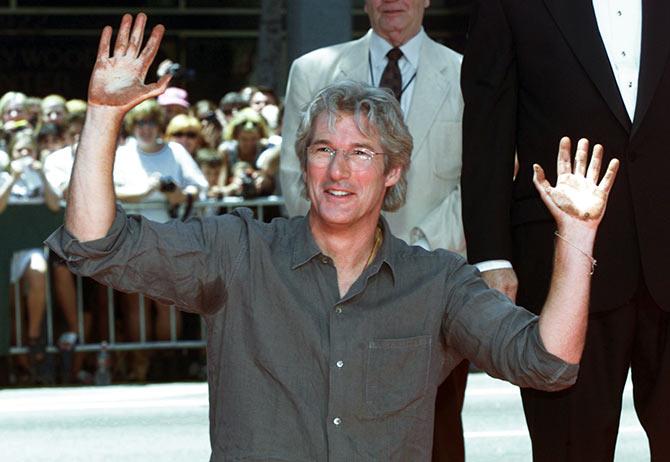 Photograph: Rose Prouser/Reuters
One of the dreamiest faces to grace romantic comedies (remember Pretty Woman? *sigh*) Gere was still hot stuff when he turned 50 in 1999.
Here he is seen after leaving his hand prints at the Chinese Theatre in California the same year.
Jackie Shroff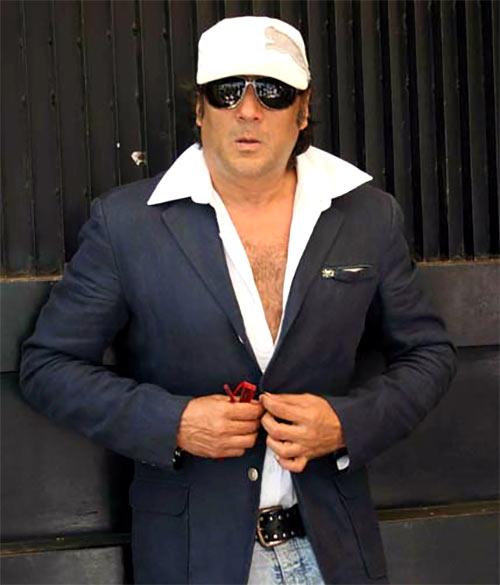 Image: Jackie Shroff.
Jaggu Dada's swashbuckling style has made many movies memorable and not just in Hindi.

While he's acted in Telugu, Malayalam Marathi and Oriya films, Tamil cinephiles will remember his turn in the 2011 action film Aaranya Kaandam.

In this photograph from 2006, the year he turned 50 and starred in Fool and Final, Jackie's unmistakable style is very much in place.
Venkatesh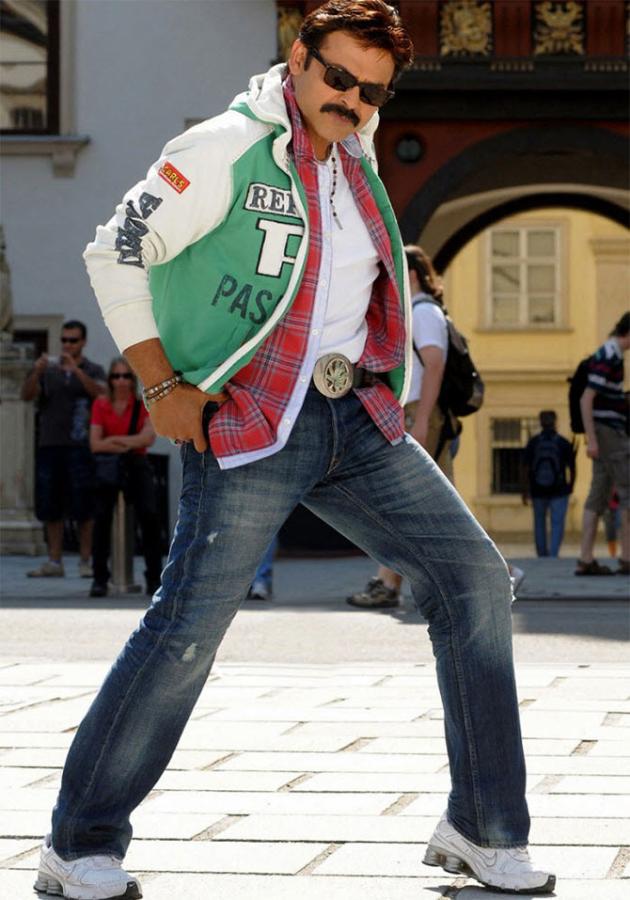 Image: Venkatesh in Namo Venkatesa.
Venkatesh's Bollywood career may not have taken off, but he remains a big draw at the Telugu box office.
In his 2010 film Namo Venkatesa, he looked as youthful as ever.

He turned 50 the same year.
Clint Eastwood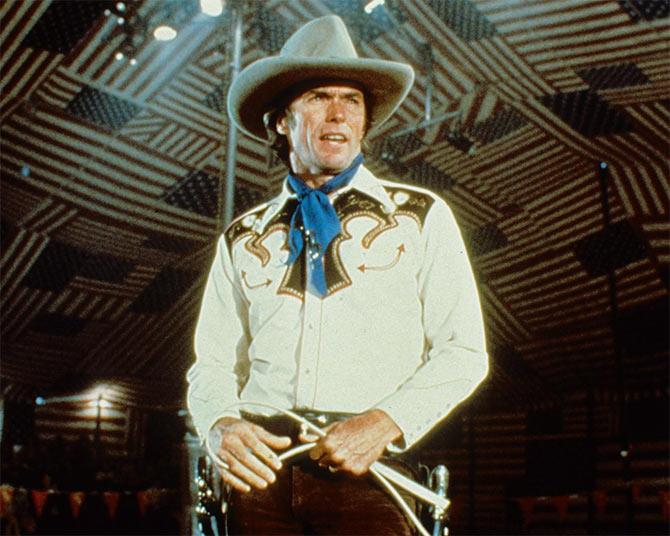 Image: Clint Eastwood in Bronco Billy.
Mr Eastwood is that rare superstar who, regardless of how many films he has done and how visible he has been, will always remain on the A-list.

You can be awestruck at his talent (his American Sniper was nominated for an Oscar this year) and legacy, but can you ever ignore his extraordinary good looks and swagger?

Seen here in the 1980 film Bronco Billy, when he turned 50. Thirty-five years later, the legend is as striking a sight.
Sunny Deol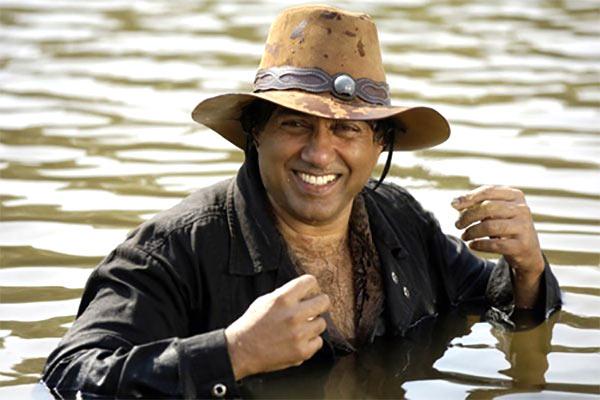 Image: Sunny Deol in Naksha.
The 2006 film Naksha, which he did at 50, may not have done well, but this Bollywood veteran is going daddy Dharmendra's way.
Age only make the Deols more divine, plus fit and capable of doing serious damage with their dhai kilo ka haath.
Harrison Ford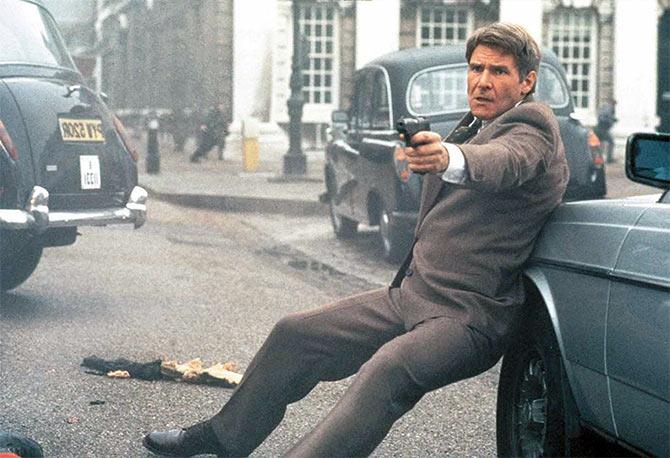 Image: Harrison Ford in Patriot Games.
Indiana Jones is as fit as they come, even at 50, when he starred in Patriot Games in 1992.

Govinda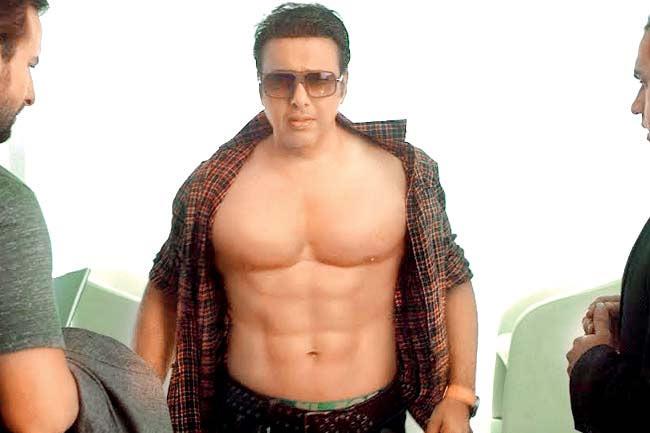 Image: Govinda in Happy Ending.
His comeback may be even more under appreciated than his work at the peak of his career, but Govinda outperformed himself as the fading movie star in last year's Happy Ending.

One scene in the film spoofed actors who cling to their youth with the help of plastic surgery and saw Govinda flaunt newly acquired abs.

When it comes to Chichi, we prefer that killer comic timing over six-pack abs any day!
VOTE for the HOTTEST star at 50!