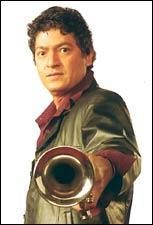 The temperature on Zee TV's talent-scouting contest Sa Re Ga Ma Pa Challenge has been rising by the week, what with the judges -- Himesh Reshmmiya, Jatin, Lalit, Aadesh Shrivastava and Ismail Durbar -- forming their own caucus of favourite students, or gharanas, as they were politely called.

 

But politeness was thrown to the winds during the shooting of the popular show when two of the judges lost their cool and hurled abuses, as viewers -- including producer Gajendra Singh -- gazed in horror.

 

"The confrontation with Ismail Durbar had been building up ever since we started judging Sa Re Ga Ma Pa Challenge," says Shrivastava. "His (Durbar's)attitude is high-handed and arrogant and unacceptable to the other judges. He has no respect for anyone, not even for those boys and girls who come from far-flung places like Assam and Manipur with dreams of becoming singers. Ismail addresses them so rudely on camera, contestants are reduced to tears. I told him to be more considerate. But he's beyond reason," he adds.

 

The flashpoint reached two weeks ago during the last stint of the show's recording when Durbar made fun of Shrivastava's knowledge of classical music.

 

"He implied that he was the master of the ragas while Himesh, Jatin, Lalit and me were just novices who knew nothing about classical music. He forgets I'm from a musical family. I've used classically trained voices like Richa Sharma and Hema Sardesai, and used ragas in my tunes whenever possible. When Ismail made snide references to my abilities, I couldn't take it any more. I ticked him off good and proper. We'd have probably gone further in our fight but I don't come from the same background as he does. I held my peace. But

we decided we would not sit on the same platform as Ismail Durbar. Thank god the camera wasn't on when this happened.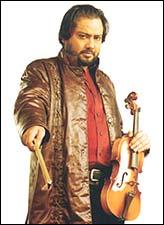 "I felt he insulted (flautist) Pandit Hari Prasad Chaurasia when he commented about one of his (Chaurasia's) disciples, 'Yeh sab ki bansuri bajaa dega.'  Wasn't that a dig at the famous flautist? Ismail is always making such comments. His war cry, 'Yalgaar!' (attack) makes him sound like a padosi from the neighbouring mulk. I told him that. And what are his credentials? He played the violin in the third row of Jatin-Lalit's orchestra before Sanjay Leela Bhansali discovered him. His only claim to fame is Bhansali's Hum Dil De Chuke Sanam and Devdas. The worst mistake he made was to fight with Bhansali, his mentor. All his other scores have failed miserably. He bragged that he discovered Shreya Ghosal when everyone knows it's Bhansali who found her."
Aadesh is unsure about returning to judge Sa Re Ga Ma Challenge. "I have other commitments. I'm supposed to sing my own composition based on the Vedas at the opening of the Berlin Film Festival on September 21. I can't be frittering away time in fighting over lost causes. I believe in the power of a music contest like Sa Re Ga Ma to foster new singing talent for our film industry. In fact, I'm using two contestants from the show -- Himani from Faizabad and Rajiv from Chamba -- to perform a thumri in Kalpana Lajmi's Chingari. Though the soundtrack is done, I felt it wasn't complete without a thumri."