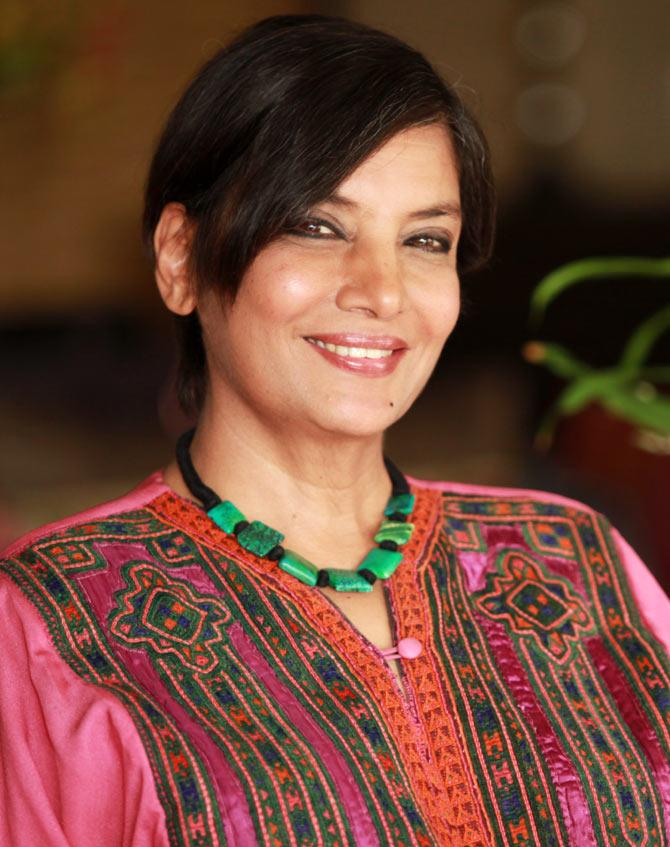 The fatwa against award-winning music composer A R Rahman for his association with Iranian filmmaker Majid Majidi's new film Muhammad Messenger Of God has sent shock waves through the film industry.

Veteran actress-activist Shabana Azmi vents her views:

Firstly, it's important to understand what a fatwa is. It is being bandied about without context.

A fatwa can only be issued by a Mufti in response to a question raised by a person or a group. The Mufti cannot issue a fatwa suo moto, neither can he impose it. A fatwa is purely a recommendation and is not binding.

The Raza Academy (that has issued the fatwa against Rahman) has no locus standi to issue a fatwa and its self-appointed stance of speaking for all Muslims has no takers.

What have they done for the welfare of the community except incite disharmony?

Have they seen the film? They haven't.
So how can they presume that it will be hurtful to believers?

The Raza Academy had issued a fatwa against me in the Nelson Mandela case (there was a controversy over a peck she had planted on the late Nobel laureate's cheek). I ignored them and that was that.

When the so-called fatwa happened to me, there was no electronic media and no internet. My advice to the media is to ignore them and not play into the hands of Raza Academy and the likes who seize any opportunity to grab headlines.

I haven't seen the film, so I can't comment on it. But Rahman is a devout Muslim and an exceptional artist.

Majid Majidi is an internationally renowned film director greatly respected for his cinema of humanism.

It is hardly likely that both these exceptionally talented people would make a film that could hurt the sentiments of believers of any faith.

I stand in solidarity with Rahman and Majid Majidi.