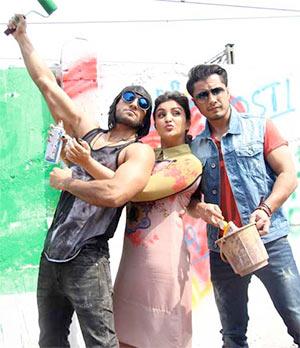 Looking forward to catch Kill Dill this weekend? Here's a lowdown on its director.
A name that started with promise in the early 2000s quickly disappeared into obscurity set off by setbacks in both personal and professional life.
Now he's ready to bounce back with an action caper full of attitude and edge to prove he's not lost his mojo.
But for those who just tuned in, here's the lowdown on director Shaad Ali.
Of silver spoon beginnings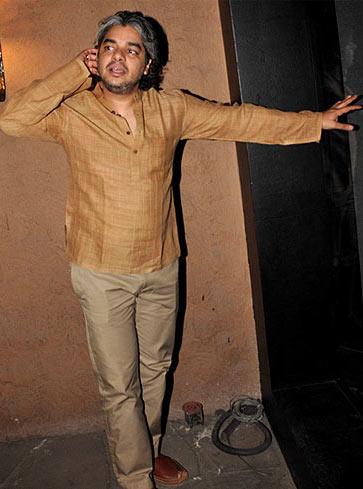 Image: Shaad Ali. Photograph: Pradeep Bandekar
Born to filmmaker, fashion designer and Kotwara royalty Muzaffar Ali and renowned activist and former MP of the Communist Party Marxist Subhashini Sehgal (who played Shah Rukh Khan's mother in Asoka), grandson of freedom fighter Lakshmi Sehgal, the sensitive and soft-spoken Shaad was raised in a culturally rich and socially evolved environment.
The perfect Guru
After completing his schooling in Welhams and Lawrence School, Sanawar, he decided to pursue his childhood ambition to make films.

Assisting acclaimed filmmaker Mani Ratnam on Dil Se.. proved a turning point in his life.

"There is no one better you can learn from," he once admitted to rediff.com.
The experience gave him enough confidence to follow in his famous father's footsteps, known for the soulful costume drama, Umrao Jaan starring Rekha in a National-award winning turn.
Turning director

Ali he took his first step in direction with 2002's Saathiya, a remake of his mentor Mani Ratnam's successful Tamil romance drama, Alaipayuthey (R Madhavan, Shalini).
Starring his Lawrence School classmate and childhood buddy Vivek Oberoi opposite a superlative Rani Mukerji, the Yash Raj love story laced in A R Rahman's lilting score earned a thumbs up from the audience and critics.

As did SRK and Tabu's neatly utilised star power in a guest appearance.
Time to open the bubbly!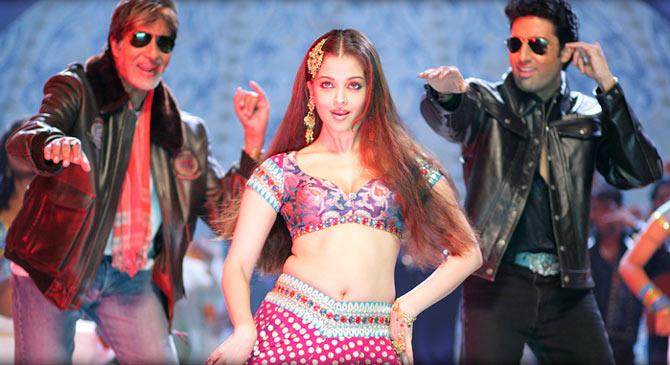 Image: Amitabh, Aishwarya Rai and Abhishek Bachchan in Bunty Aur Babli
Even so, Saathiya's success was largely attributed to Ratnam's foolproof script.

Three years later, Shaad made his mark with the vibrant con caper along the lines of Bonnie and Clyde meets Catch Me If You Can, also under the YRF banner, with Bunty Aur Babli.
Other than repeating his plucky leading lady from Saathiya, the young filmmaker made news for casting the father-son jodi of Amitabh and Abhishek Bachchan together for the first time in his movie.
Little did anyone know that Aishwarya Rai, who appeared in Bunty Aur Babli's most talked-about aspect -- the item ditty Kajra re -- would go on to become a Bachchan herself.
Bunty Aur Babli worked at the box office and the low-profile Shaad Ali was hailed as the next best thing.
Ups and downs in marital life

In 2006, Shaad wed Shamzeen, granddaughter of Lucknow's eminent public figure Begum Hamida Habibullah in the very city amidst tons of pomp and grandeur.

Eight months later, things turned sour and they filed for divorce.
Ali is now married to stylist Aarti Patkar. The duo exchanged vows in a lavish function attended by the who's who of celebrity world in January 2013.
Jhoom it up!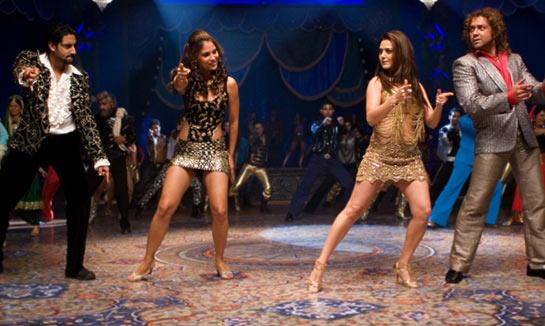 Image: Abhishek Bachchan, Lara Dutta, Preity Zinta and Bobby Deol in Jhoom Barabar Jhoom
There was a lot of pressure on Shaad to deliver in the 2007 musical rom-com, Jhoom Barabar Jhoom, which was filmed around the same time his first marriage ran in hot waters.
While Gulzar's attractive poetry and composer troika Shankar-Ehsaan-Loy won rave reviews for their winning soundtrack, the romantic confusion -- triggered by Abhishek Bachchan-Preity Zinta-Bobby Deol-Lara Dutta quartet with Big B in a special appearance (and outlandish getup) -- didn't win any brownie points from a thoroughly disengaged audience.
JBJ crashed and Shaad's personal and professional distress threw him in a shell.
Back to kill and thrill with a dil!

Save for serving as executive producer in his teacher Mani Ratnam's Raavan (2010), it took the man more than a half a decade to snap out of his self-imposed retirement.
The stylishly quirky promos of Shaad Ali's latest offering Kill Dil, his fourth collaboration with Yash Raj, featuring hot-sellers like Ranveer Singh, Parineeti Chopra, Ali Zafar and Govinda in a never-seen-before avatar, is a perfect example of the popular dialogue, "Picture abhi baaki hai mere dost."