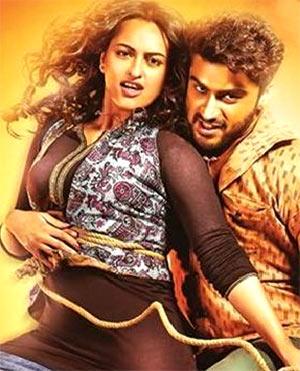 It's clearly not the best year at the box office yet.

Bollywood hasn't had a good start at the box office this year.
While some of the big films failed to work their promised magic at the box office, smaller films struggled to pull in the crowds.
The result is that there hasn't been any hit so far.
We look at the probable reasons behind this slump:

The onslaught of South remakes

Buying rights of Southern hits and making them in Hindi has paid off for filmmakers but as happens with fads, it has a shelf life and audiences have clearly had enough of it.

Director Sajid Nadiadwala realised that if he had to remake Kick, he'd have to tell it in an altogether new manner, something the Salman Khan starrer benefited from immensely.
However, not everyone had that foresight -- either the films were straight adaptations (like Tevar, above) or had exactly the same narrative (like Action Jackson).
Only a very few, like Shankar's Vikram starrer I, managed to sustain itself in the recent times.

Accessibility

If DVD piracy has been rampant, torrents have risen in popularity dramatically in the recent years.
With HD quality images available in no time and affordable broadband subscriptions, it's easier to download movies and watch them in the comfort of one's home.
Secondly, films are now available via satellite medium in no time after their theatrical release.
The biggest films are premiered on television within eight to 10 weeks of their release while the smaller ones make it to the small screen in four to six weeks.
Watching films in theatres has subsequently become an avoidable expense.



Expensive affair

It's not the price of a movie ticket that hurts a patron's pocket as much as the money they have to shell out for popcorn and cola.
Patrons just don't understand the logic behind paying for overpriced refreshments while they don't have a problem with buying expensive tickets of a good film.
So when audiences start getting deja vu with promos of films like Dolly Ki Doli, Khamoshiyan, Alone and Ab Tak Chappan 2, they end up wondering if it would be worth a trip to the theatres at all.
Credibility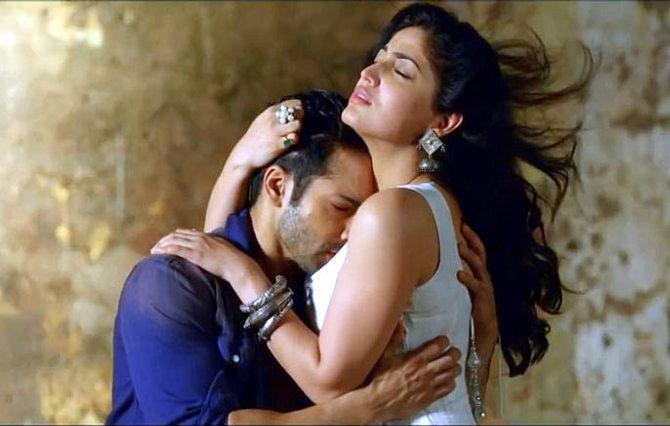 Image: Varun Dhawan and Yami Gautam in Badlapur
Thanks to social media and the easier dissemination of information, the audience can see through marketing gimmicks, alleged link-ups and controversies planted ahead the release of films.

So now, a movie-goer would rather be absolutely sure about a film's merit before watching it, than fall for any PR tactics.
Well-made, script-driven films like Badlapur and Dum Laga Ke Haisha seem to be making the most of it.
On the other hand, when films like Shamitabh or Hawaizaada get a lukewarm response from critics, audiences tend to keep away. Even a big film like Roy, with its chartbuster songs, is not spared.
Other entertainment avenues

Till the early 2000s, watching films in theatres was one of the few avenues of affordable entertainment.
Thanks to higher incomes now, people prefer other past times -- weekend getaways or spending time in cafes, clubs or malls.
If a family has to shell out Rs 3,000-4,000 for an evening, they'd rather choose an upmarket restaurant instead of watching a film, which may not always turn out to be to their liking.