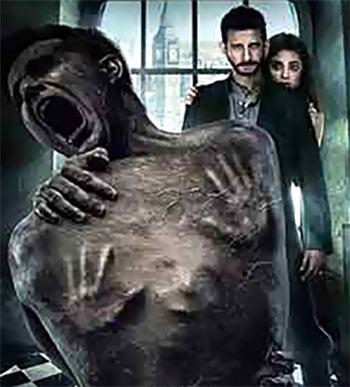 Horror may not be Bollywood's best-made genre but it has still spawned many successful franchises.
The latest film to join the list is the Sharman Joshi-starrer 1920 London, the third installment of the 1920 horror series, after 1920 and 1920: The Evil Returns.
Which franchise is really worth it's salt?
Have a look below and vote for your scariest, truly scary horror franchise made in Bollywood.
Raaz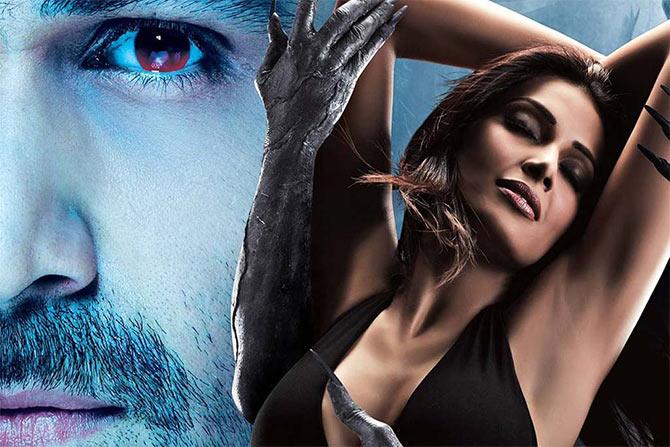 IMAGE: Emraan Hashmi and Bipasha Basu in Raaz 3
Vikram Bhatt's directorial venture Raaz proved to be a game changer for horror genre in Bollywood.
Though this film -- starring Bipasha Basu and Dino Morea -- was inspired from the Hollywood hit What Lies Beneath, Raaz went on to give the audience a spine chilling experience.
It became a hit, and the it was turned into a series with Raaz: The Mystery Continues and Raaz 3.
The fourth installment is currently in the pre-production phase. It stars Emraan Hashmi and Kriti Kharbanda, and is likely to release in July.
Bhoot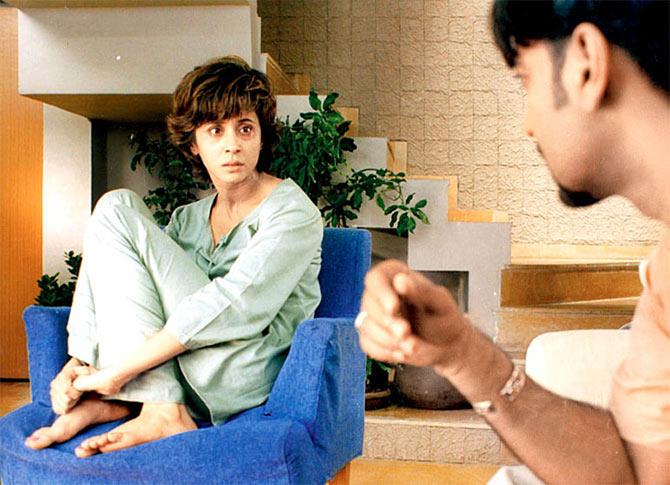 IMAGE: Urmila Matondkar and Ajay Devgn in Bhoot
Ram Gopal Varma's Bhoot became a huge success when it released in 2003. The film had all the elements of a perfect horror movie and it did end up scaring a zillion people.
Urmila Matondkar was brilliant as Ajay Devgn's possessed wife.
Thanks to the film's critical and commercial success, RGV came back with a sequel -- Bhoot Returns -- in 2012, and this time his film had 3D effects.
The third installment is apparently on its way as well.

Darna Mana Hai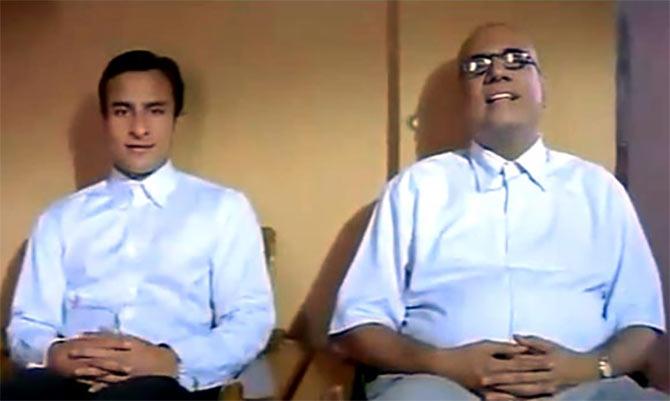 IMAGE: Saif Ali Khan and Boman Irani in Darna Mana Hai
Produced by Ram Gopal Varma, Darna Mana Hai told six stories, and was directed by Prawaal Raman. The cast included Saif Ali Khan, Boman Irani, Shilpa Shetty, Antara Mali, Sohail Khan, Revathy, Raghubir Yadav, Nana Patekar, Vivek Oberoi, Aftab Shivdasani and Isha Koppikar.
Since the supernatural drama became popular, a sequel was inevitable and RGV came out with Darna Zaroori Hai in 2006.
There were seven stories this time, directed by six directors -- J D Chakravarthi, Manish Gupta, Sajid Khan, Jijy Philip, Prawaal Raman, Vivek Shah and RGV himself. The cast included Amitabh Bachchan, Bipasha Basu, Arjun Rampal, Anil Kapoor, Mallika Sherawat, Manoj Pahwa, Randeep Hooda, Riteish Deshmukh and Isha Koppikar.
Phoonk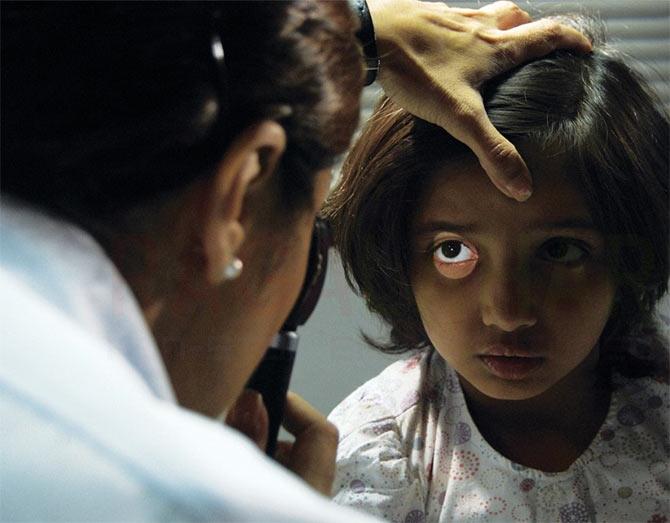 IMAGE: A still from Phoonk 2
Ram Gopal Varma's Phoonk turned out to be a sleeper hit when it released in 2008.
Though it received mixed reviews, the box office success proved that the film was a crowd puller.
The film dealt with the subject of black magic, and centered around a brilliant Ahsaas Channa.
Phoonk 2 released in 2010, and was directed by Milind Gadagkar.
Ragini MMS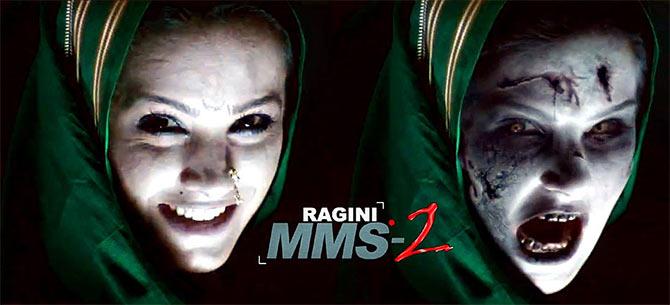 IMAGE: Anita Hassanandani in Ragini MMS 2
In 2011, Pawan Kripalani's Ragini MMS created quite a stir. An interesting story and a lot of scare tricks managed to pull in crowds to the cinema halls.
The film even had a steady run at the box office.
Its sequel released in 2014. Starring the sexy Sunny Leone, Ragini MMS 2 not only tasted success at the box office but also added to Sunny's hit list.
1920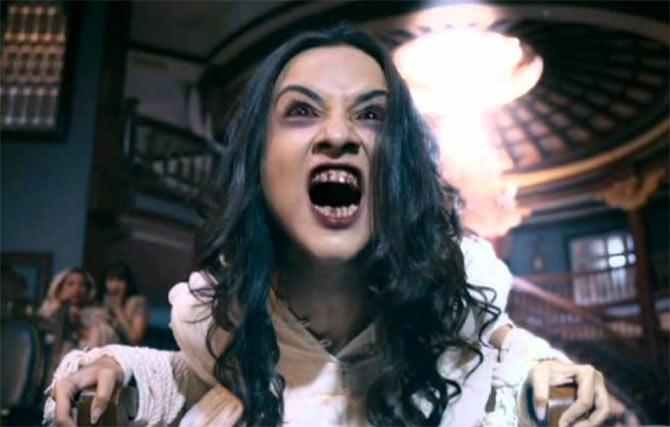 IMAGE: Tia Bajpai in 1920: The Evil Returns
Written and directed by Vikram Bhatt, 1920 hit the screens in 2008 and was a surprise hit.
It was even dubbed in Telugu as 1920 Gayathri.
The second part 1920: The Evil Returns came out in 2012 but didn't live up to the expectations.
That did not stop Bhatt from scripting the third part: 1920 London.
The film is currently running in the theatres and stars Sharman Joshim, Meera Chopra and Vishal Karwal.