And he teaches in the cutest manner, says Sukanya Verma.
Happy birthday, Shah Rukh!
There is SO much to love about Shah Rukh Khan.
The world adores the man, his movies, his memorable lines, his on screen avatars, his off-screen virtues and whatnot.
The fun aspect apart, there are quite a few things one can learn from him.
On King Khan's 52nd birthday, we look at the 10 fascinating lessons he's imparted through his films.
Palat logic, Dilwale Dulhania Le Jayenge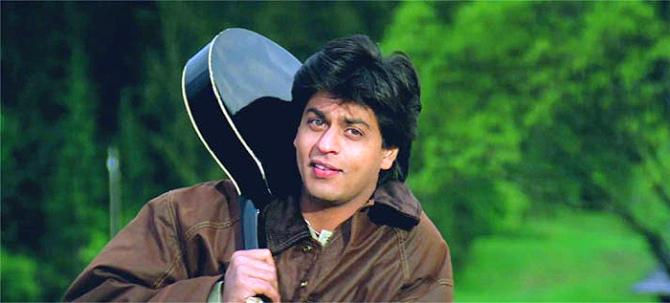 Among his many qualifications, SRK is an expert at reading body language.
It comes most handy in DDLJ, where he anticipates that the girl he likes will turn around after she's walked away and sees it as a sign of her liking him back.
Mirza Ghalib would probably dismiss it as, 'Dil ko khush rakhne ko Ghalib, yeh khayal acha hai' but, for Raj Malhotra, his instinct pays off and how.
The importance of star gazing, Kabhi Haan Kabhi Naa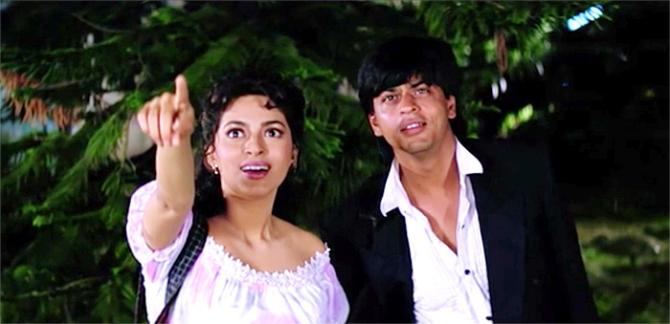 Since 1994, a significant number of starry-eyed, Bollywood-obsessed desis keenly believe that wishing upon a 'toota sitara' leads to dreams coming true.
Blame it on SRK.
The actor emphasised its magical powers yet again in Kuch Kuch Hota Hai.
DIY, Swades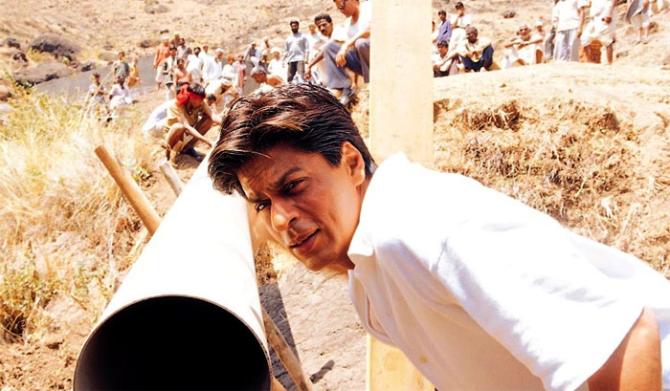 His conscientious character dumps a prestigious job in US to create electricity for a tiny village in India.
Besides the most productive display of patriotism in a Hindi movie, he also asserts the power of teamwork and do-it-yourself.
Seize the sattar minute, Chak De! India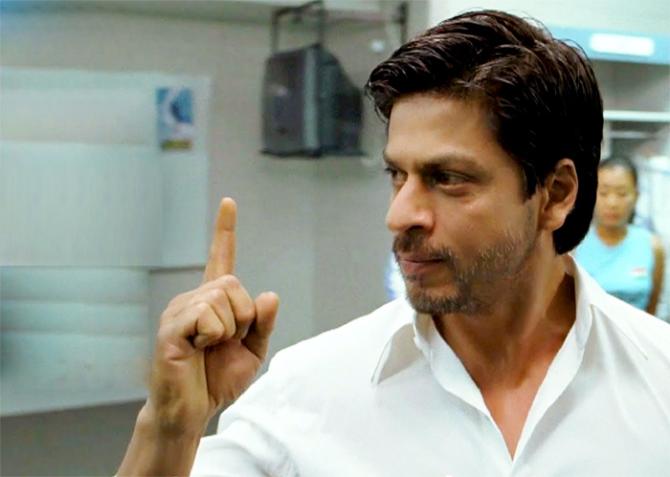 Trust SRK to say 'Do or die' in the most inspiring fashion in his pre-game pep talk.
Bottom-line: Time is precious. Time is running out. Make Time count.
Mujhse fraaandship karoge, Kuch Kuch Hota Hai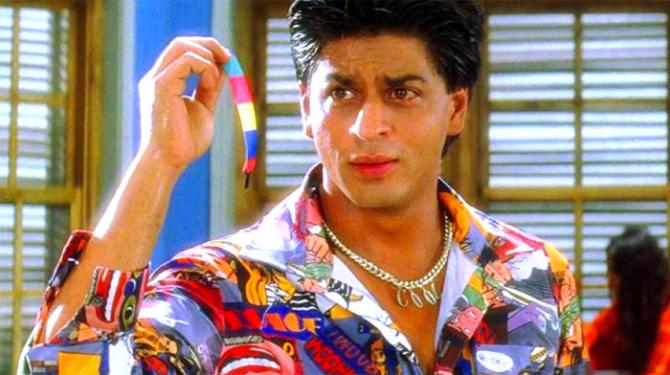 Pyaar dosti hai, sayth SRK. And sale of friendship bands go through the roof.
Kissa kursi ka, Dear Zindagi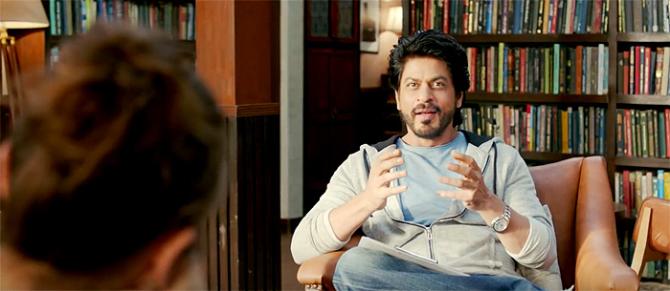 As the linen-clad agony uncle offering romantic advice to Alia Bhatt in Dear Zindagi, SRK uses a really fun analogy of how relationships are like chairs.
They come in every size and shape -- try them all but settle for the one that gives you the most comfort.
Good memory goes a long way, Om Shanti Om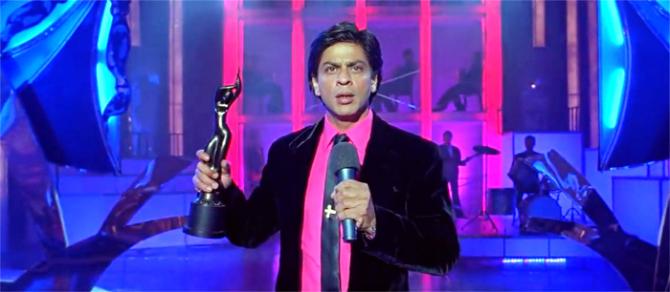 Our dude not only remembers what he said yesterday but also in his past incarnation.
A recollection of SRK's heartfelt speech from his previous birth about how the 'kaainat' conspires to make his wish come true favours his present to the point of deafening applause and standing ovation.
Jo biwi se kare pyaar…, Rab Ne Bana Di Jodi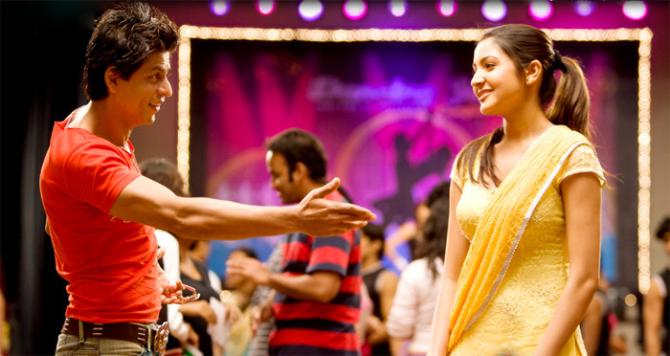 SRK proves the secret to a long, happy marriage is keeping things exciting.
He doesn't waste much time in becoming the smashing Bollywood hero she has always dreamed of -- moustache sacrifice, tight jeans, streaked hair, bike shike and, of course, dance classes.
The great gamble, Baazigar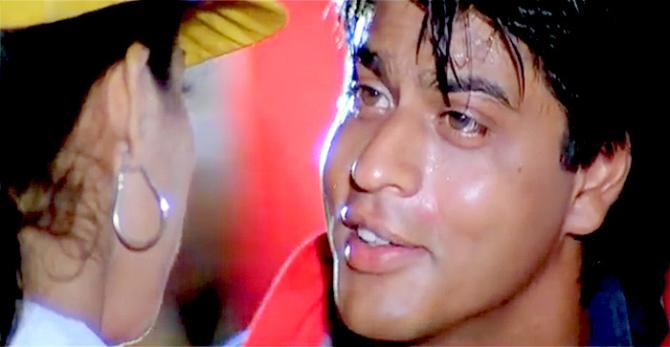 Kabhi kabhi kuch jeetne ke jiye kuch haarna bhi padta hai. Aur haar ke jeetne wale ko Baazigar kehte hai."
No risk, no reward -- SRK's longterm vision might have backfired in terms of romance and revenge but works fabulously if you're into stockmarkets or startup businesses.
Read out of a kora kagaz, Kal Ho Naa Ho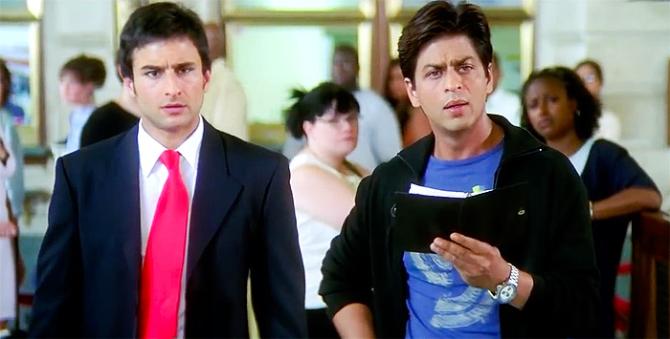 It takes great skill to read lovey-dovey contents out of the empty pages of a diary.
But when you have an upset friend to appease, take a leaf out of SRK's book.
Look into her eyes and utter cheesiest sentiments like you mean it, 'Main aankhen bandh karta hoon toh tumhe dekhta hoon. Aankhen kholta hoon toh tumhe dekhna chahta hoon.'