Take a look!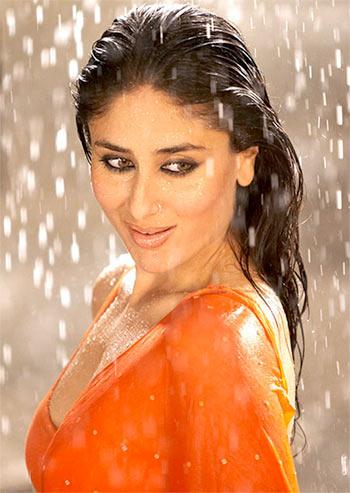 The magic of monsoon, its scenes and scent is out of the world.
Does it tempt you to dance in muddy, germ-infested puddles and ruin perfectly shampooed hair till it resembles a field of unruly frizz? Well, blame it on Bollywood.
Everything takes a larger-than-life turn when it pours on silver screen.
But there's more to its appeal than baarish-themed songs.
Here are the 10 crazy things we've learned Bollywood loves to do in the rain.


1. Wear ONLY chiffon!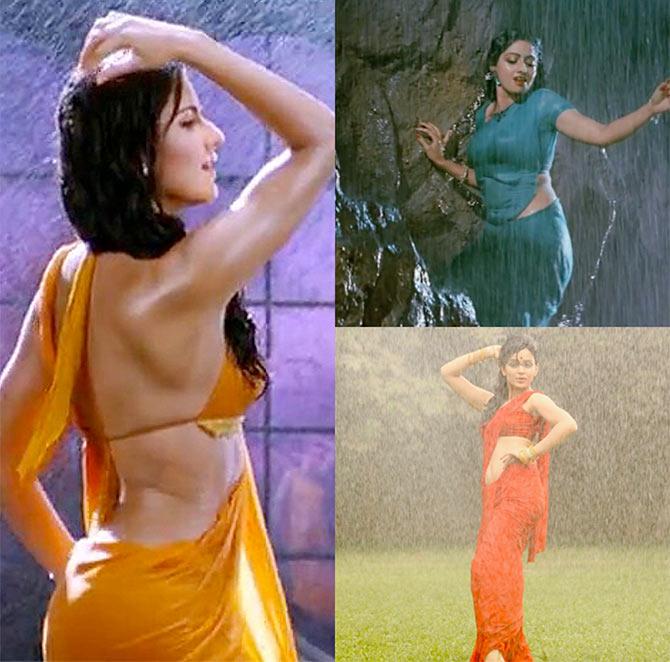 It's sexy, soaks easily and adds to the heroine's oomph factor. Only like all slippery stunts witnessed on screen, it's best left to the professionals.


2. Dress in colour-coordinated costumes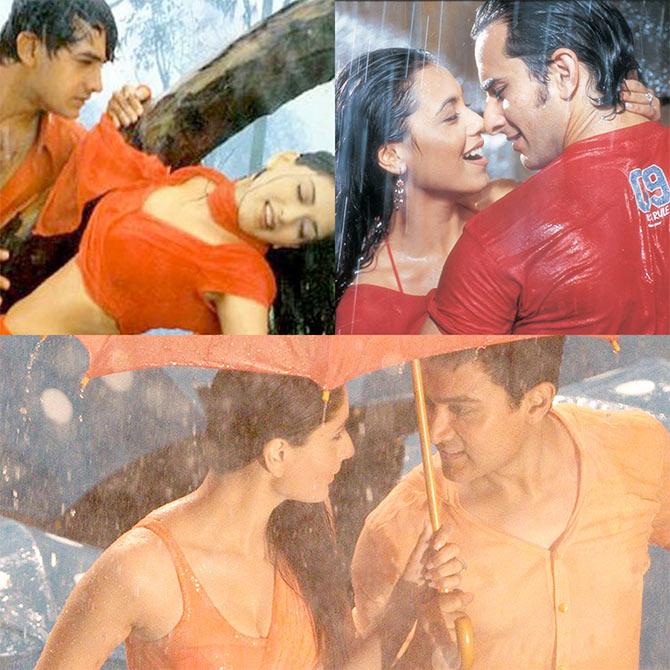 Perhaps there's some deep symbolic meaning to it. Like couples that brave torrential rain in colour-coordinated outfits can weather all storms?
Yeah, because it cannot get worse than this.


3. Carry old-fashioned black umbrellas!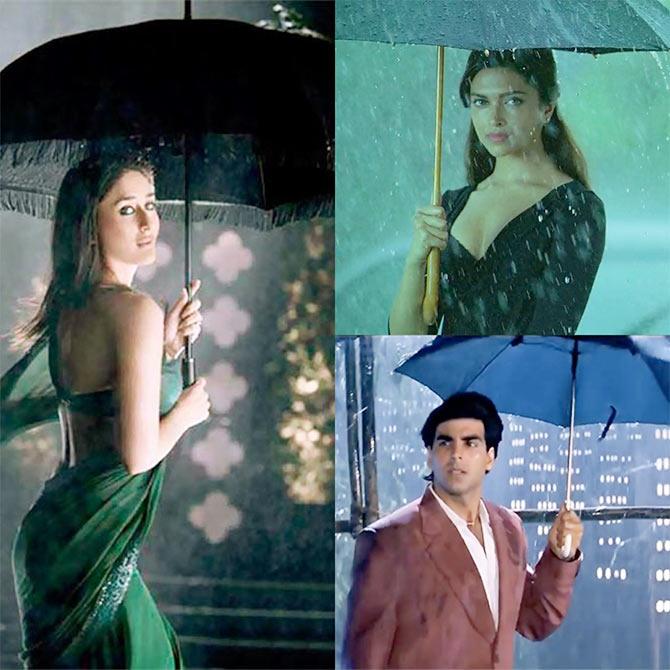 What's with Bollywood and its obsession of Kakaji chhatris?
They'll spend a bomb to shoot a dream song in Istanbul or 20 costume changes of the heroine but when it comes to shelling out some bucks for a slightly trendier umbrella, nuh-uh!


4. Take shelter under everything else except a roof
Bottom-line, take your between the damn black umbrella or nothing?


5. Rehearse for Dance India Dance?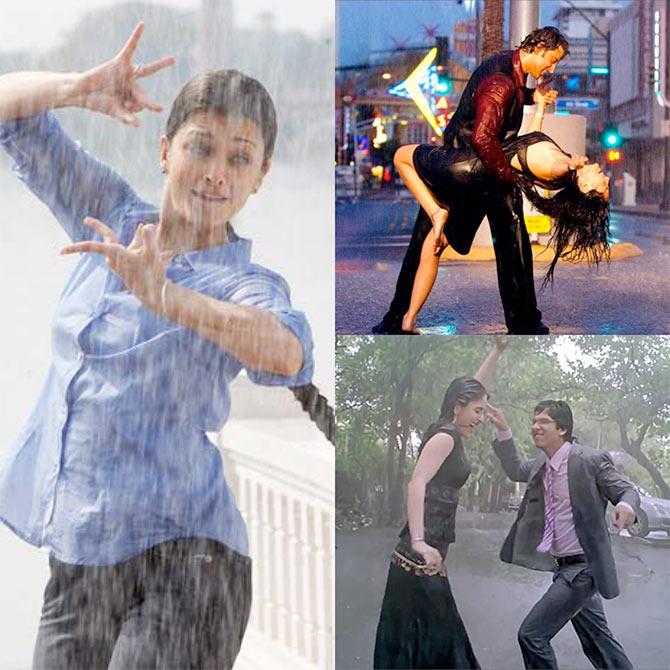 Rains are the ideal time for spontaneous dance performances. From intricate forms like salsa and kathak to good ol' Ganpati visarjan-time, Bollywood doles it all.


6. Engage in PDA as if their life depended on it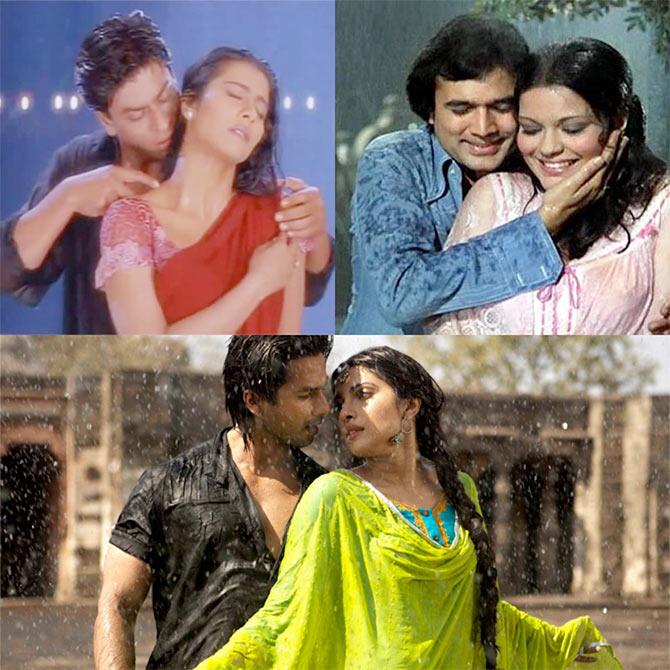 Making out is priority for Bollywood as long as the weather permits. To what extent, read on below.


7. Go jaywalking on the streets!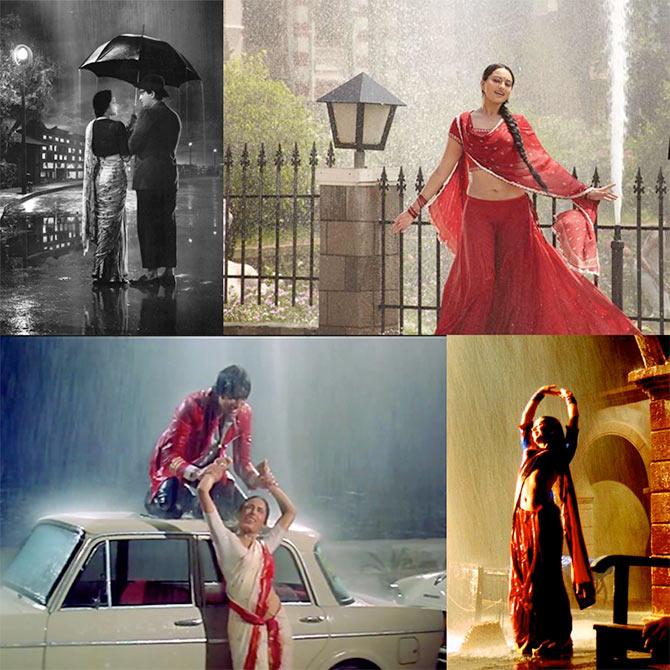 A real life couple cannot even hold hands peacefully.
In the movies they pirouette and prance even as traffic miraculously disappears, pavements are deserted, monkeying around car roofs in entirely acceptable and wet lampposts don't pass current.


8. Unleash the inner psycho!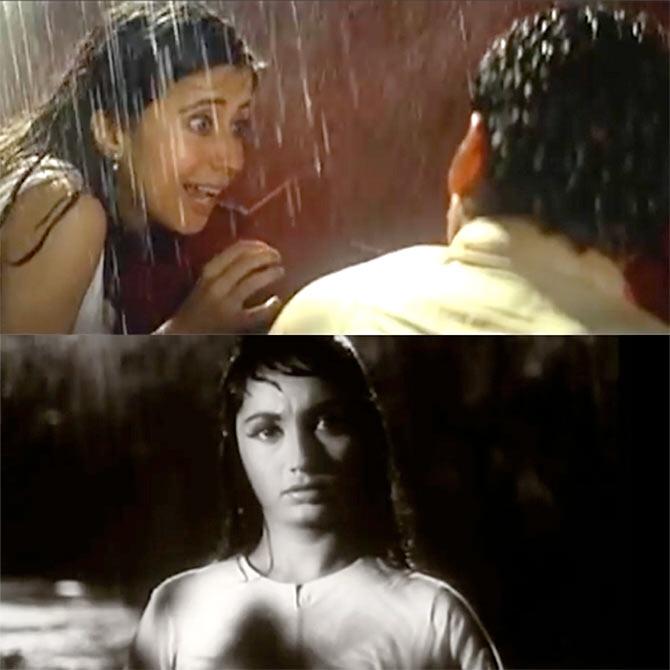 Some lost their hearts in the rain, some their minds. Like the time Urmila Matondkar went complete cuckoo stabbing Manoj Bajpai in Kaun or Sadhana's creepy vampire tendencies in Woh Kaun Thi?


9. Pick punching over pakodas!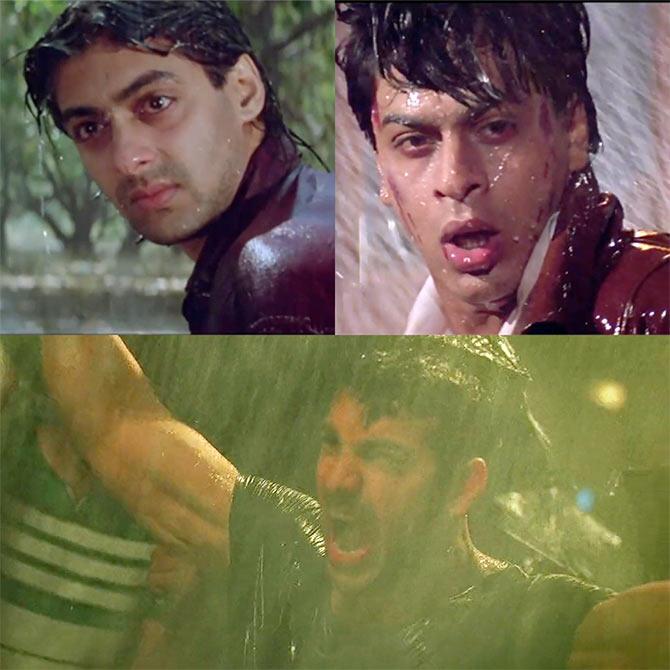 Clearly, Bollywood goondas are an overworked lot. Be it thunder or downpour; make the hero's life hell they must.

Remember how they crossed Salman's path in Maine Pyaar Kiya or chased Sunny Deol's best pal amidst a crowd of umbrellas in Arjun?
The hero isn't any less a fool, often preferring brawls to bhajjiyas.


10. Give competition to Sunny Leone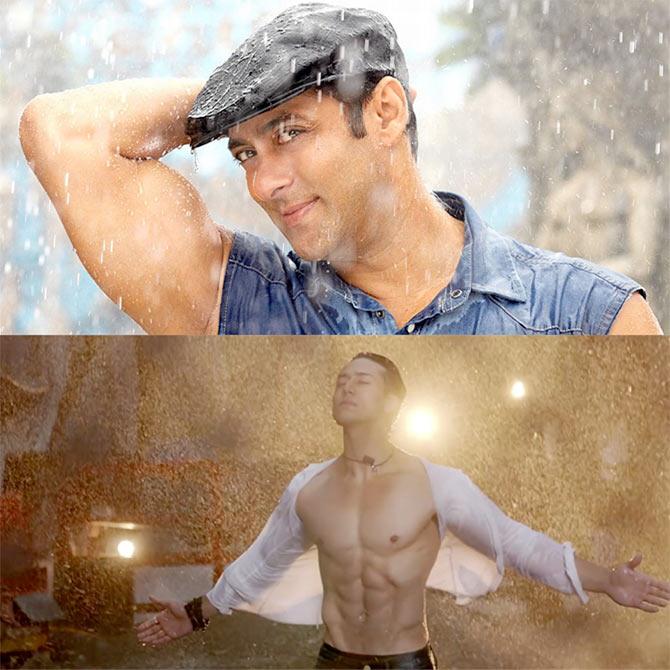 Gone are the days when the fake downpour was merely an excuse to highlight the heroine's curves. Lately, the men too want a dramatic platform to flaunt those rippling biceps and sculpted torso against slo-mo raindrops.