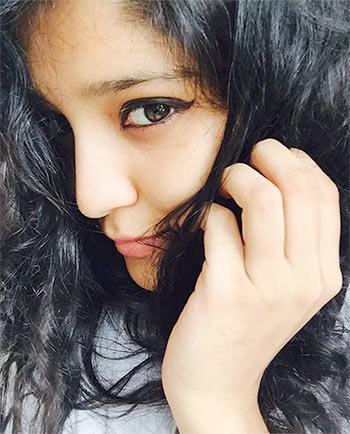 'Look at Vijender Singh, he is so HOT! His nose is so sharp! I am sure whenever he is in the ring, he doesn't think about his beautiful face. If he had ever thought about his face, he would never have turned professional.'
Newbie Ritika Singh gets ready for Bollywood.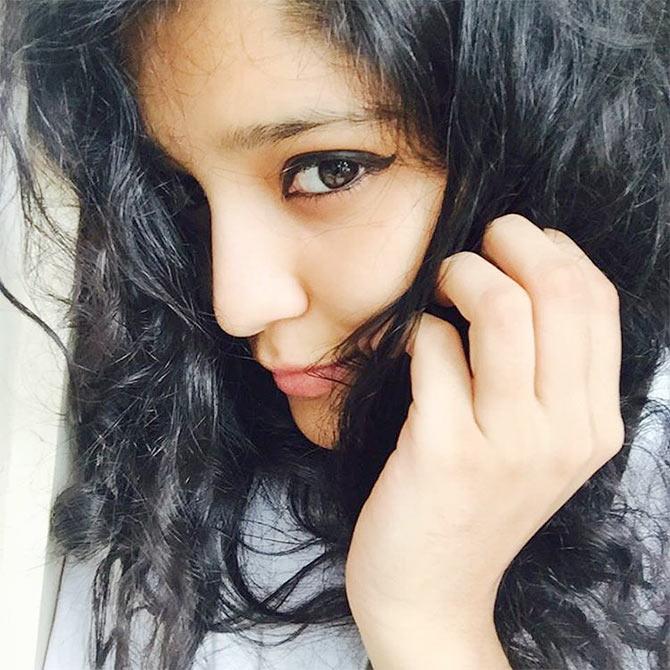 Photograph: Ritika Singh/ Instagram
Ritika Singh, 22, has already achieved a lot.
She has represented India in kick-boxing, karate and Mixed Martial Arts, and will now make her Bollywood debut in a Rajkumar Hirani production.
Saala Khadoos, co-starring R Madhavan, will see her play... a boxer, obviously.
Ritika discusses boxing -- and bikinis! -- with Laxmi Negi/Rediff.com
How did you get into kick-boxing?
My father is a trainer. From childhood, I would watch him train and kick and punch. I started randomly.
My dad was tough on me. I hated the diet and training. I hated eating healthy food like greens and salads. I used to crave for chaat and other fast food.
I also hated waking up early for training.
I found it tough to follow an athlete's lifestyle. But soon, it became a part of my life and I embraced it. I realised I was good at it (kick-boxing and karate).
Do you or your mother worry about scaring your face during a fight?
I have been fighting from a very young age. There is no fear there.
It helped me cultivate the mindset of a fighter.
Look at Vijender Singh (the Olympic bronze medalist boxer now turned professional ), he is so HOT! His nose is so sharp!
I am sure whenever he is in the ring, he doesn't think about his beautiful face. He is always raring to go for the punches.
If he had ever thought about his face, he would never have turned professional.
My mother does gets worried. My relatives always remind me that I am 22, of marriageable age and that I should stop fighting.
I hope this movie is a success so that I can shut a few mouths and live my life my way.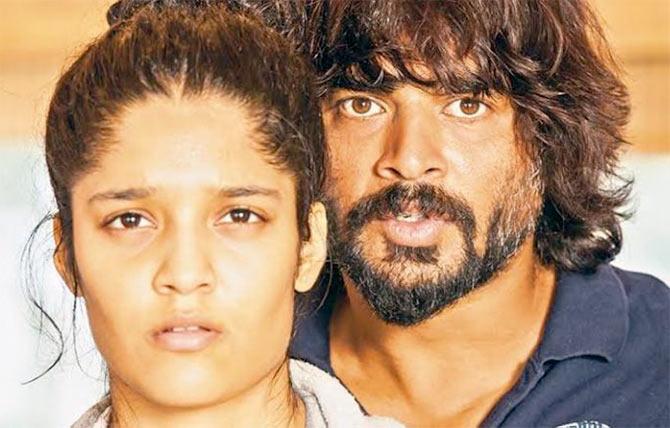 IMAGE: Ritika Singh and R Madhavan in Saala Khadoos.
How did you bag Saala Khadoos?
R Madhavan sir and Rajkumar Hirani sir spotted me on the posters of Super Fight League (MMA) and called me for auditions. I fit the bill and was soon on board.
<pWhat was the first day of the shoot like?
We were in a fish market in Chennai. The experience wasn't difficult, but it was very different for me.
I wasn't nervous because everything was new to me.
I wanted to learn as much as possible. I decided to treat it as my school.
It is Rajkumar Sir's first production and I feel proud that he took a huge chance by casting me.
He could have picked an accomplished actress, but the fact that he took the risk with me gave me immense confidence.
Do you think this movie will prove a boost for boxing?
I have watched the film and it is very inspiring. It will do to boxing what Chak De! India did for hockey.
How was it shooting with Madhavan?
He is a sweetheart!
There was this scene where I had to punch him. I was stressed, but he came to me and said a lot of motivational stuff.
But all I remembered was, 'Ritika, I am ready. Punch me.'
They gave me a cue so that I make it look real. So, josh mein, I punched him for real (chuckles).
I thought that I really had to punch him. But he took it sportingly.
Did you prepare for this film?
I am an orthodox boxer and I just follow instructions.
The movie is titled Saala Khadoos. How much do you swear in real life?
I use 'saala' quite often. My brother is my best friend and our frequently used swear words are 'saala, kutta and kamina' (laughs heartily).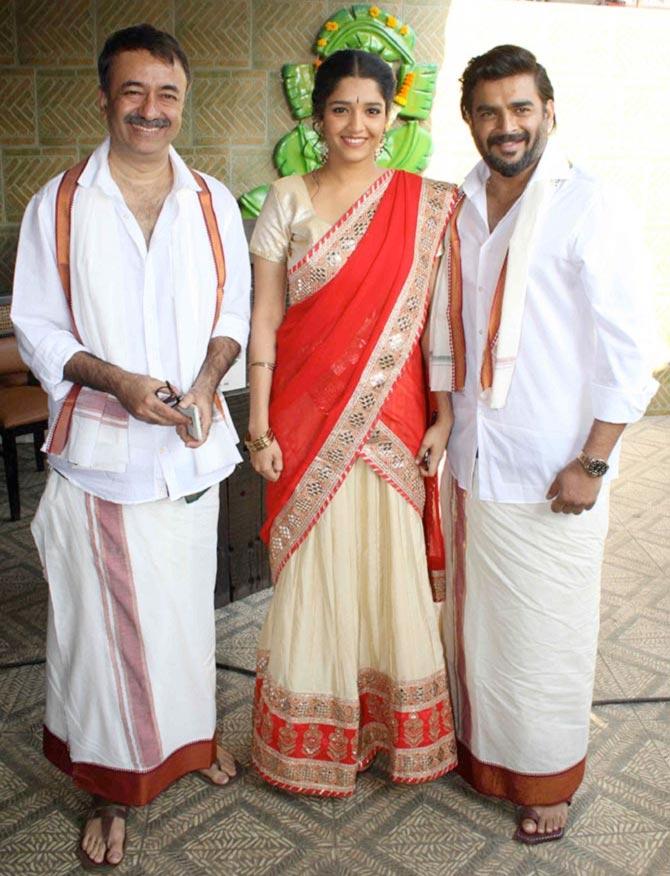 IMAGE: Rajkumar Hirani, Ritika Singh and R Madhavan celebrate Pongal. Photograph: Pradeep Bandekar
Have you ever thought that you might be a one-film wonder?
I am living for the moment and this moment is unbelievable. I am soaking in every bit of it.
I want to act in more movies and I want to pursue fighting professionally.
Right now, I don't want to think if I get another film or not. If I think about that, I won't be able to enjoy my present.
You said you like UFC (Ultimate Fighting Championship) fighter and actress Ronda Rousey. She has posed in a bikini for Sports Illustrated magazine. Would you ever do that?
I don't mind!
Ronda Rousey has worked hard for her body. You can see every muscle on her body. Right now, I don't have a bikini body.
The day I do, I will have no problem flaunting it.
You have been vocal about sexual harassment in sport. Have you experienced it?
It happens!
I am lucky that my trainer is my father, so I was always shielded.
Plus, I was talented and confident, so I never had to go that way.
I have seen people being discriminated. Cheating during bouts has always existed.