'People think Salman is ready to remove his shirt for small things but it takes a lot to convince him to take that shirt off.'
Sultan director Ali Abbas Zafar tells us what to expect from his film.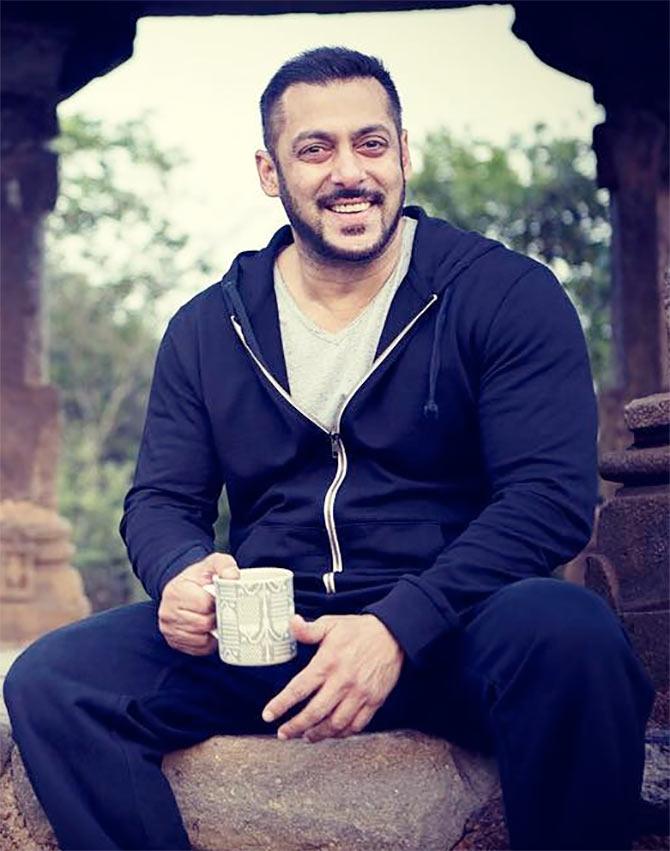 IMAGE: Salman Khan. Photograph: Ali Abbas Zafar/Instagram
The countdown has begun, and Ali Abbas Zafar is getting ready to be judged.
His directorial venture Sultan stars Salman Khan and Anushka Sharma, and is one of the biggest releases of the year.
"A lot of people think that Salman Khan movies are all about song and dance but he pushed that with Bajrangi Bhaijaan. We hope when people come out of Sultan, they will say there's a new Salman Khan," Zafar says excitedly.
Zafar, who has directed films like Mere Brother Ki Dulhan and Gunday, admits that his career will depend on what happens on Eid (when Sultan releases).
He talks about Sultan, SK (yes, that's what he calls Salman!) and much more, as Jahnavi Patel/ Rediff.com listens in.
People have a lot of expectation from Sultan. Do you feel any pressure?
When there is excitement around a film, it is always unnerving for the director because he is the first person to get judged when the film comes out.
SK always tells me jokingly, "Tum dekh lo apna, main toh dusri picture ke liye jaa raha hoon' (You see your fate, I am moving on to another film).
It's good for a director when there are high expectations for his film because that's what you work towards.
When an actor puts so much commitment into a project, it becomes the director's responsibility not to let him down.
I don't remember the last time Salman sported a particular body shape. It's very taxing on the body and leads to health issues. He was 100 kilos at one point of time, 92 kilos at another point, and then 80 kilos.
My commitment in this film is to two people: my producer Aditya Chopra because he gave me the budget to make this film and Salman because he has done everything that the script demanded and that I wanted.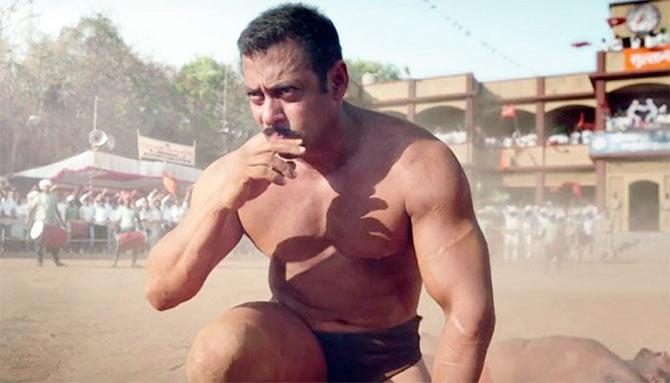 IMAGE: Salman Khan in Sultan
Did you have to try hard to convince Salman to wear that langot (loincloth)?
When I narrated the script to SK, he reacted positively to everything, except one thing.
He asked me: 'Ye pehlwaan kya langot main ladega?' (will this wrestler fight wearing only a loincloth?).
I said yes.
Salman is a very shy guy. People think he is ready to remove his shirt for small things but it takes a lot to convince him to take that shirt off.
He is a kind of bible for body building in this country so everybody is going to judge the kind of body he has in the film.
The role demanded a certain character and when anyone fights in mud, he has to wear the langot. I convinced Salman over a period of time to wear the langot. It's the only costume he paid attention to. He was cautious about its length.
The trainer who trained Salman for the film, Jagdish Kaliraman, trains international athletes. He told Salman that he would have to wear the langot. Since then, Salman did not question it.
There were reports that you had a tough time shooting with Salman. Is that true?
No at all. People have built up the impression that he is a very difficult person, and moody. But who is not?
He has been acting for more than 25 years and has spent half his life on film sets... it is bound to happen.
The first thing that comes to my mind when someone asks me what Salman Khan means to you, I say that he is one of the most honest actors I have worked with because with him, what you see is what you get. He will deliver what he has promised.
It was a very demanding role. My action team is from Los Angeles, and they have worked in big films in Hollywood. Salman underwent two-and-a-half months training with them.
After that, they told me: 'He is just too good, man. We read about him on the internet that this guy is very moody and has many tantrums... We've worked with Sylvester Stallone, Matt Damon, and the big action heroes in Hollywood and he (Salman) is much better than them!"
When you have that kind of stardom, people expect you to be different, but the first thing SK will ask is, "Aajao, khana khaya kya?" (Have you eaten?)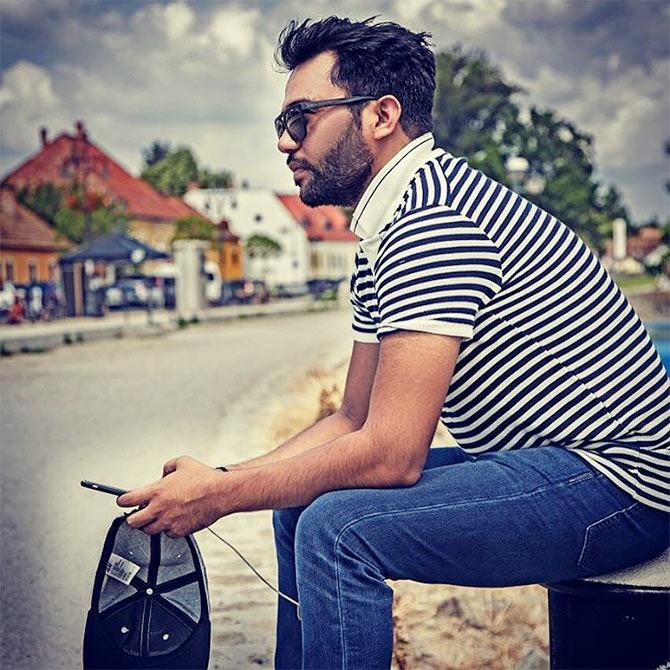 IMAGE: Ali Abbas Zafar. Photograph: Ali Abbas Zafar/Instagram
Why make a film on wrestling?
I have played many sports while growing up, and in college in Dehradun and Delhi.
When you start making films, there is always a favourite genre that you want to make. My first film (Mere Brother Ki Dulhan) was a romantic comedy because I wanted to play safe.
Then I made a period action film (Gunday) because I love the action of the 1970s and the 1990s.
After that, I got more confidence to do something close to me. The genre I've grown up watching was Rocky, Raging Bull... I wanted to do a sports drama about an Indian sport. That's why I picked on wrestling.
The sport has been played from the time of the Mahabharata. Wrestlers have been making us proudfor many years.
Sultan is a very hopeful film. It draws a parallel between sports and life. While playing a sport, you are bound to fall but you cannot play till the time you rise up in life.
Why have an action team from abroad?
We have three action choreographers. One is Larnell Stovall, who has done the Mixed Martial Arts (parts in the film) because MMA is still not a recognised sport in India.
Then there's Anal Arasu, who has done the mud pit wrestling. He's an action choreographer from South India and has done Dabangg. SK suggested his name.
Jagdish was the wrestling coach.
Sultan isn't an action film where people are flying off the bike or the roof. It is a sports action. When you see the film, the sport is done the way it is actually done.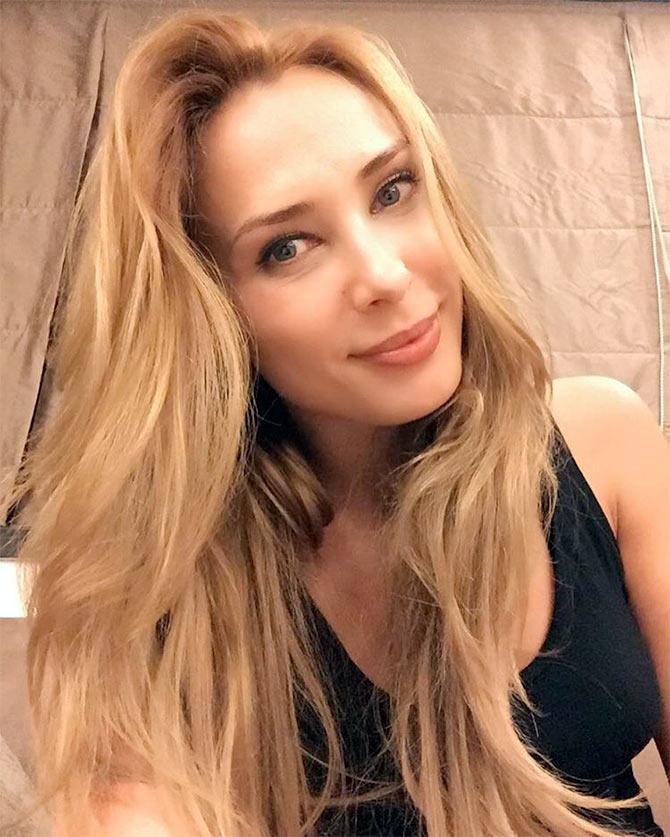 IMAGE: Iulia Vantur. Photograph: Iulia Vantur/Instagram
Were you aware that Salman's rumoured girlfriend Iulia Vantur was going to sing the song Baby Ko Bass Pasand Hai with him?
I am very fortunate that SK has done that for the album.
When he told me that he wanted to sing all the songs, I told him that the producers and I would be more than happy to have his version coming out before the film because it would help us promote it better.
I left everything to him and when that voice (Iulia Vantur) came in, I was shocked that she could sing so well.
Was she present on the film sets?
Not at all, never.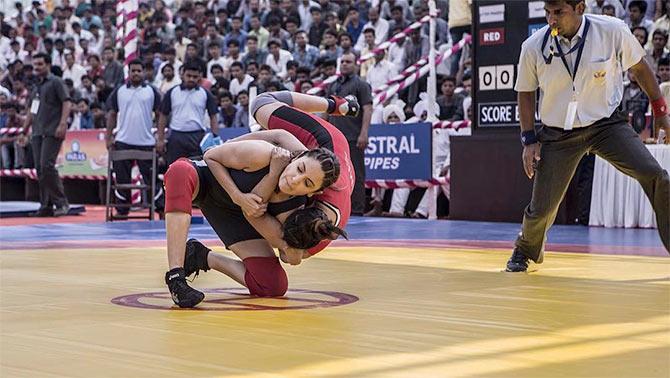 IMAGE: Anushka Sharma in Sultan

What made you think of Anushka Sharma in the role of a wrestler?
We were looking for a new girl for the longest time. We auditioned 60-70 girls over six months because I thought a new girl would bring freshness to the film and will not have date hassles.
But we couldn't find one.
Anushka has proved herself as an actress over a period of time and now she is a star.
When I wrote that role on paper, I knew that I would need a strong actress to pull it off.
Luckily, Anushka identified with the role. I tell her that if she hadn't become an actress, she would have been a sportsperson because she is a very bad loser.
The only thing she was worried about was looking like a wrestler.
The coach Jagdishji trained her for over two-and-a-half months, four hours a day. She has three strong matches in the film and is super convincing as a wrestler.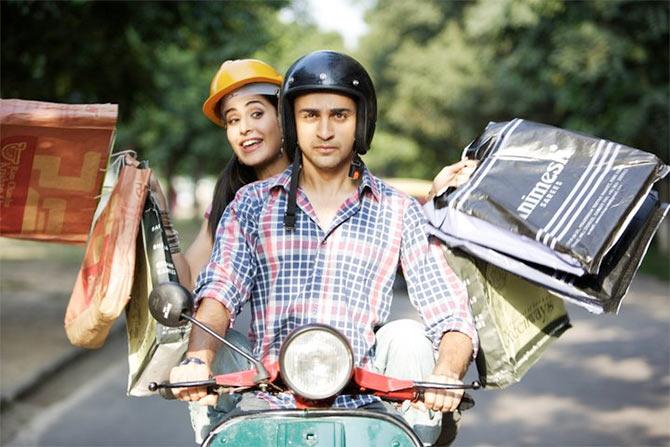 IMAGE: Katrina Kaif and Imram Khan in Mere Brother Ki Dulhan
You have worked with the younger lot of actors but this is your first film with a superstar. Will you continue doing films with big stars?
My career depends on what happens on Eid (when Sultan releases).
But it's all about what the script demands.
Sultan is the first script that I have written with an actor in mind. When I write, I don't necessarily limit myself to thinking about a particular actor doing that part. It's not a good practice because if that actor turns it down, you would be left with nothing.
When I write, I write with the thought that this is the character that I want to create and this is the best story I can narrate.
Which other genres would you like to try?
I would love to do a horror film and a war film. A war film is very much on my wish list.